Join us on Facebook at 7pm each day from Thanksgiving to December 23rd for a live Advent Calendar of Prayer devotion. Each day we'll hear a reading that points us to the coming of Christ and sing a song from the Advent or Christmas season. We'll finish with prayer and a blessing as we mark this season of hopeful expectation.
Reading and O Antiphon – December 23
Isaiah 7:14
Therefore the Lord himself will give you a sign. Look, the young woman is with child and shall bear a son, and shall name him Emmanuel.

O Antiphon
O Emmanuel, our king and our lawgiver,
the hope of the nations and their Savior:
Come and save us, O Lord our God.

Song – O Come, O Come, Emmanuel, st. 1 or 8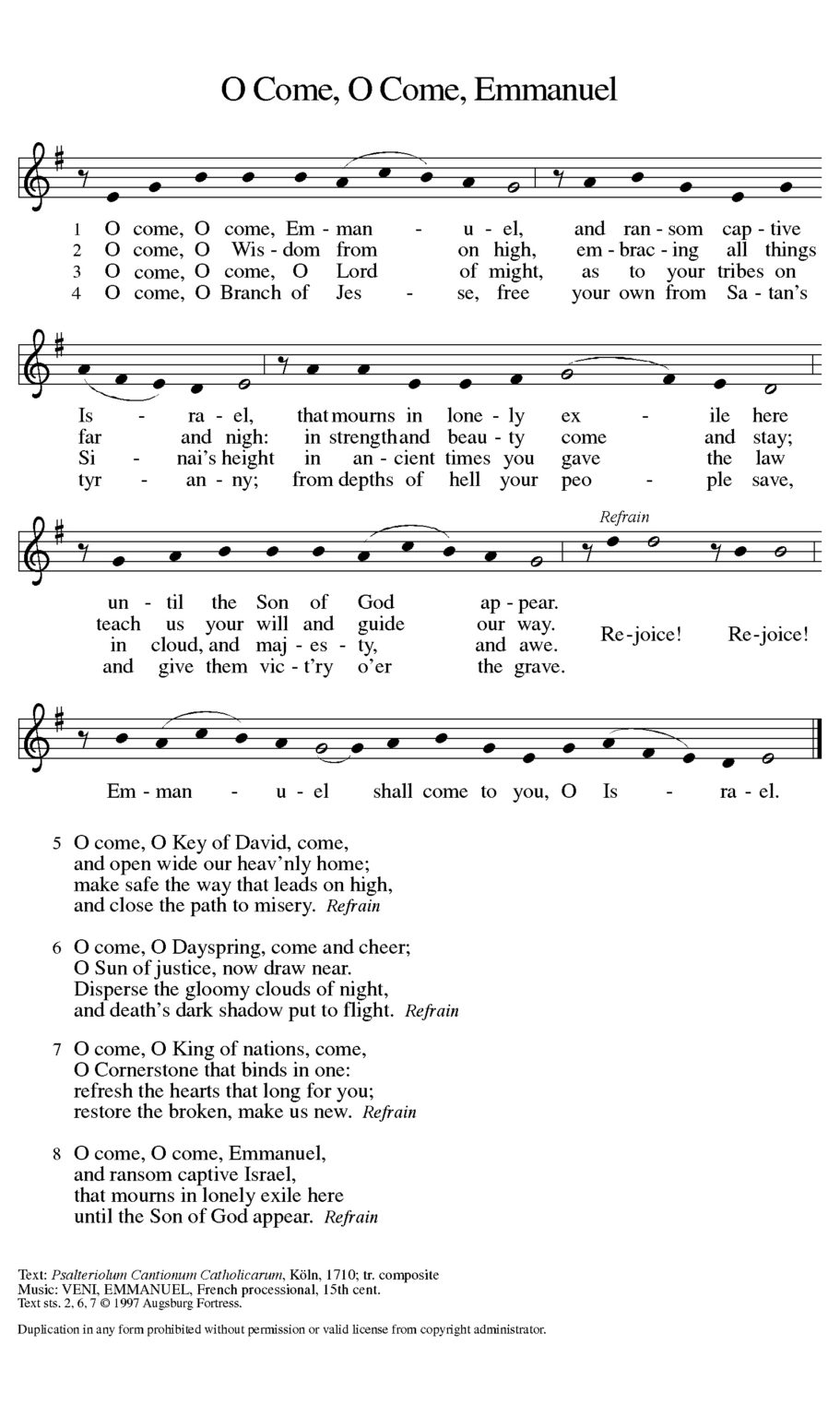 Music is shared under OneLicense #A724568.