Worship at St. Peter's takes on many forms this spring. With indoor, outdoor, and live-streamed worship services we can worship God many different ways. Take a look at how you can experience God's Word and respond in praise.
Traditional Services
In-Person
Join us for an indoor traditional worship service Sundays at 8:00am and 10:30am in the sanctuary. Services include readings, a sermon, prayers, congregationally sung music, and special music from St. Peter's music ensembles. For more information about traditional music ensembles, click the button below.
Live-Streamed
Our 8:00am traditional service is live-streamed on our YouTube channel every Sunday. To participate, click the button below for a bulletin and praise God at home.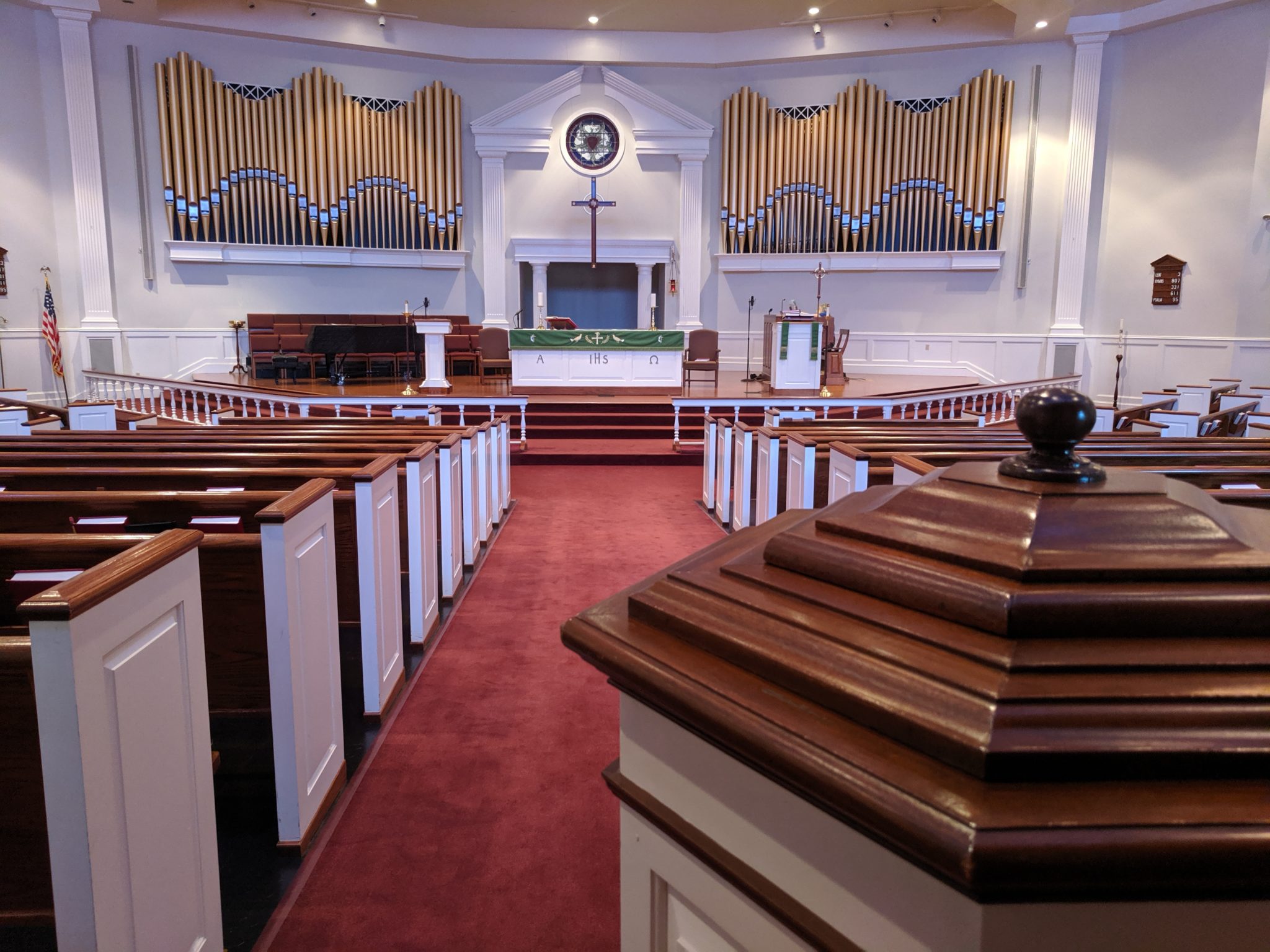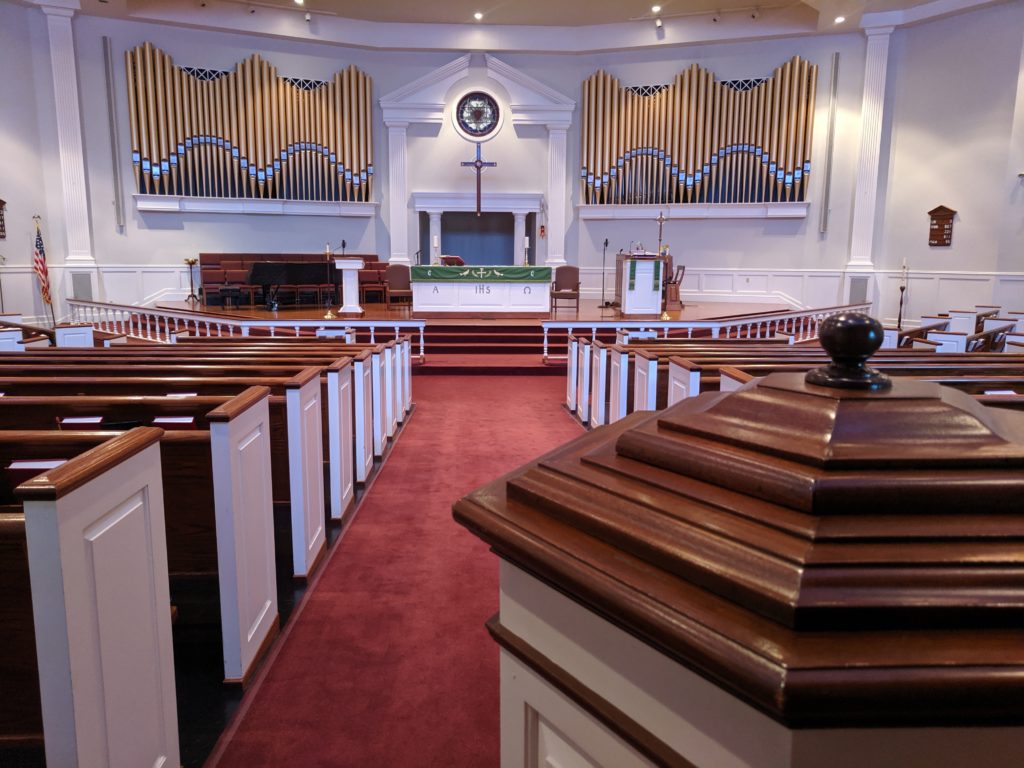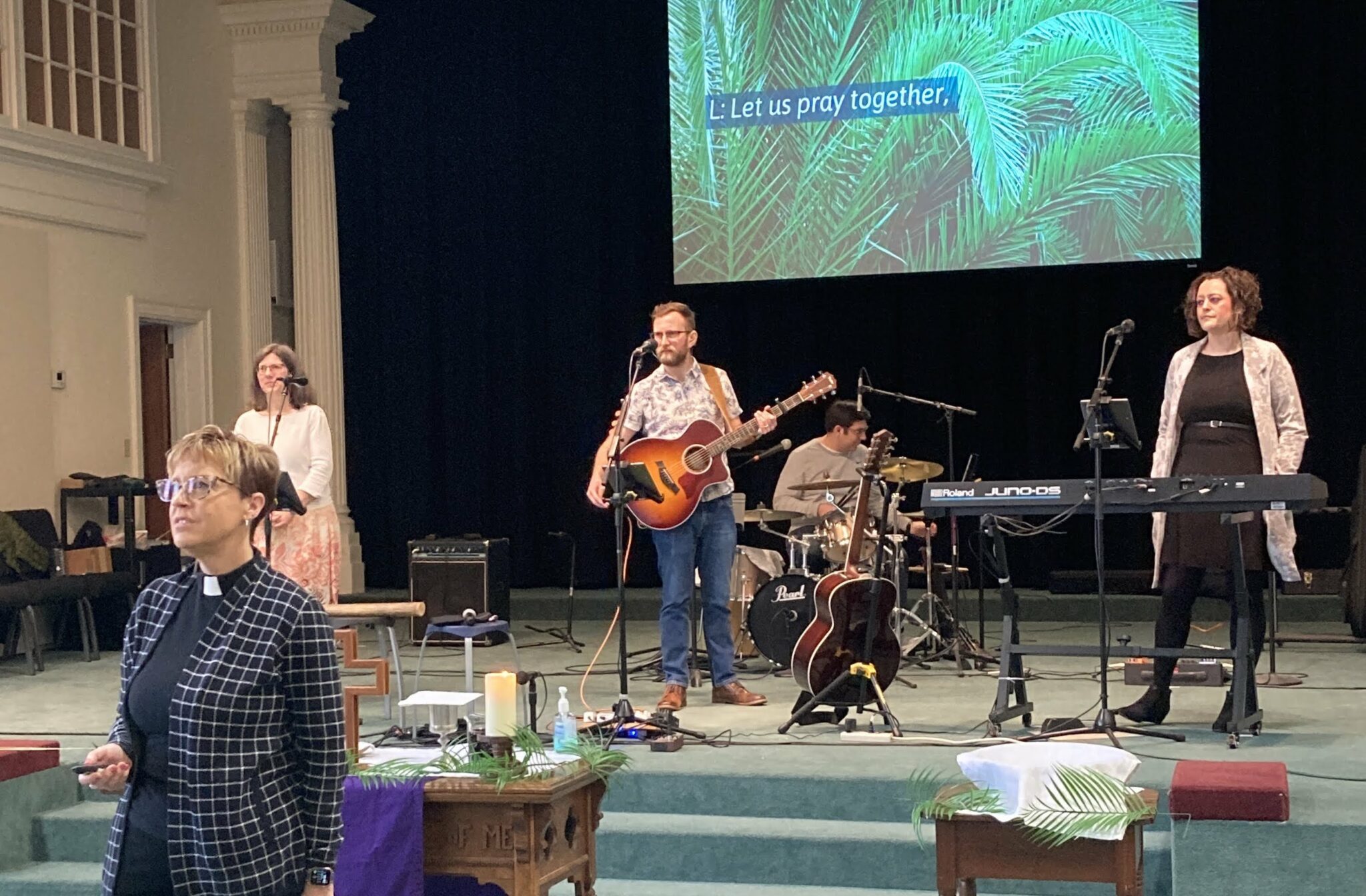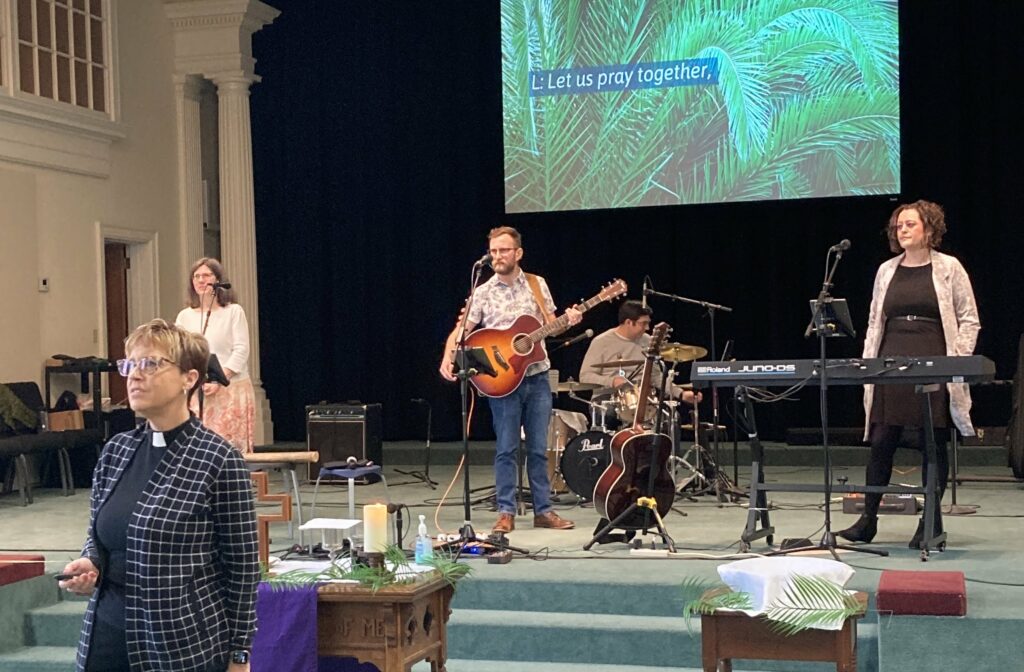 New Day Praise Service
In-Person and Live-Streamed
Come to our New Day Praise service at 10:30am in the Family Life Center. Services include bible readings, sermons, prayers, and congregational singing led by the New Day band. This service is live-streamed at 10:30am and all you need to participate can be found on screen. For more information about this service and to get involved, click the button below.
Word and Sacrament
St. Peter's worship is rooted in the Word of God. Our liturgy, prayers and music find inspiration from God's Word. Our worship is given life through God's sacraments. We are given our identity as God's children through the sacrament of baptism and receive the assurance of grace through the sacrament of communion.
Martin Luther liked to say that in preaching, the Word of God is "poured into our ears." Each week one of our rostered leaders prepares a message that connects the Biblical themes of the day with our lives, the world in which we live, and our relationship with our Almighty God. We hope that you too may feel the Word of God pouring into your heart, mind and soul.
Special Events
We gather for worship every Sunday as well as on special occasions, holy days, special events, and times of remembrance. Weekly special worship services are held during Lent and Advent, and for various holidays throughout the year. Check our calendar for a schedule of special services.
Life Passages
Baptisms
In baptism we become children of God, "sealed by the Holy Spirit and marked with the cross of Christ forever." Are you interested in being baptized or having your child baptized? Please contact one of our pastors for further information.
Weddings & Funerals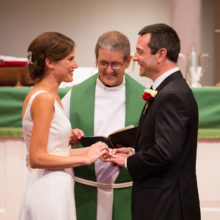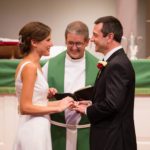 As Christians we understand life passages such as weddings and funerals to be moments in time when we look to our Lord for blessing, assurance and peace as we gather together as a community of believers. Our Guidelines and Policies for Weddings are available here. Please contact the office for further information.
Participate in Worship
Do you want to participate in our worship? It's easy to get involved! Use the form below to sign up.