Come join us as we explore our faith together. All are welcome to attend, whether you're new to the faith or just wanting to go more in depth with a certain topic. St. Peter's offers a variety of Sunday morning adult classes from 9:15-10:15am from September through May.
Crosspoints
Crosspoints is a class that combines church history, theology, sermon study and Biblical application into a variety of topics.  This class typically uses a video format or an expert speaker along with discussion.  Many of our videos have included well known theologians such as Walter Brueggemann, Tony Campolo, Phyllis Tickle, Marcus Borg and Amy Jill Levine.
Sundays at 9:15am in the Conference Room
Faith & Values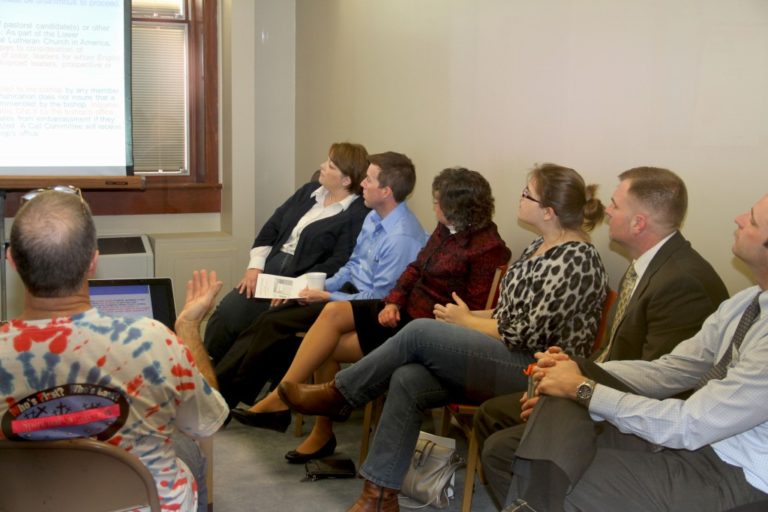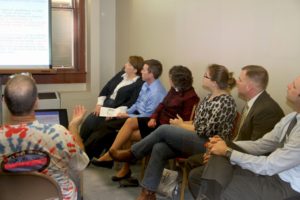 Faith and Values is our class that deals with current events and our faith lives.  This class is geared towards faith and culture and also incorporates ways to discuss these topics with children.
Meets Sundays at 9:15am in Room 100
Sunday Morning Bible Study
Pastor Jeff Pretz leads this class that focuses directly on Scripture. Pastor Pretz is currently finishing up a series on an overview of the New Testament.
Sundays at 9:15am in Room 118
Other Adult Learning Opportunities
Looking for ways to learn on other days of the week? Join one of our small groups or take part in a retreat.