The New Day service features praise music and is led by a multi-piece band. The music is oriented to lift the spirit, connect to the Biblical themes of the day and be contemporary in nature.
What to expect at New Day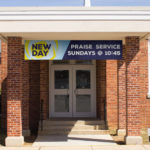 Enter through the north side of our campus under the New Day banner. The worship setting in the Family Life Center is laid back, so feel free to bring a drink, bring a snack, and come as you are! The service will begin at 10:30.
Before the service begins, sit back and chat with others and find out what's happening in the life of the church through announcements projected on our multimedia screens. You will be greeted by our leaders and the service begins with upbeat praise music.
Music
The New Day Band accompanies each service with live music, featuring acoustic and electric guitars, piano, and a full rhythm section. Each week we sing several songs, ranging from high-energy praise songs to contemplative ballads. The focus is on worshiping God through music. Click play below for a sampling of what music sounds like at New Day.
Word and Sacrament
During worship you will hear the Word of God read and preached. As in our Traditional Services, New Day follows the Revised Common Lectionary. Our preachers take full advantage of our multimedia capabilities, and sermons may feature accompanying images or videos. Catch previous livestreamed services by visiting our YouTube channel.
Holy communion is offered on the 1st, 3rd and 5th Sundays of the month and on all Festival Sundays. All are welcome to the table of the Lord.
Children in Worship
Your child is precious in God's eyes and treasured in our worship space. St. Peter's strives to involve children in all parts of the service, from singing and reading to receiving communion. We want your child to hear the great story of God's love.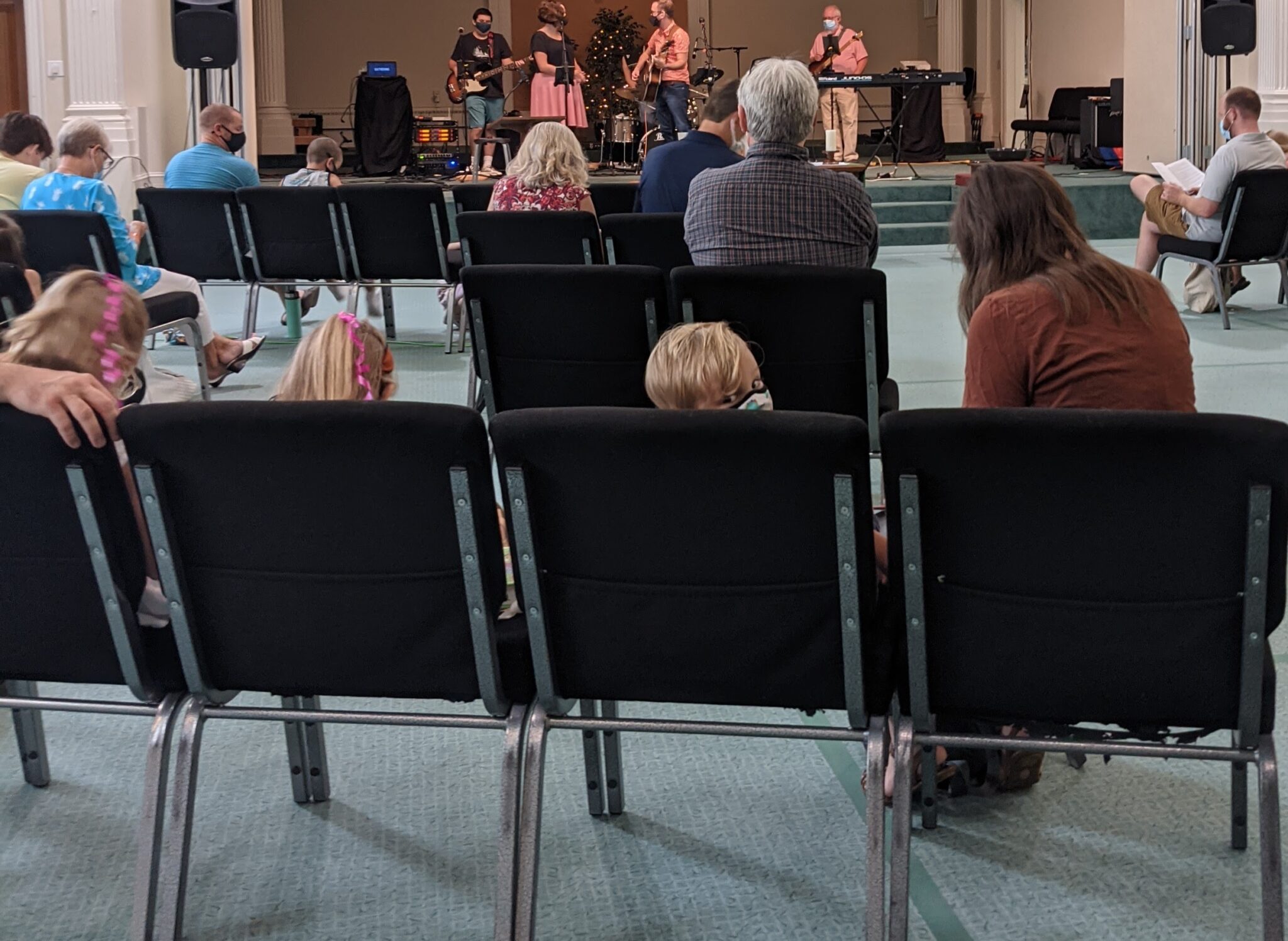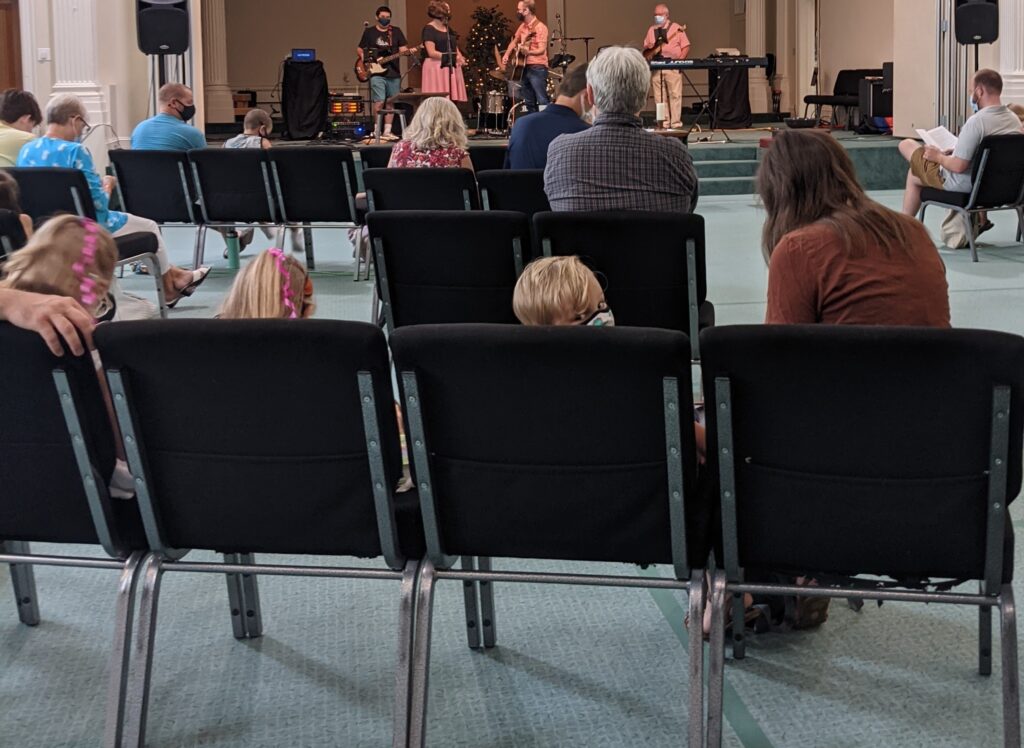 Get Involved
Do you play an instrument or like to sing? Would you like to provide some refreshments for our coffee bar, or help set up for worship? Fill out this form to get started.