As you have seen for years, we have a sister congregation in Africa where we support the Busoka orphans. Peter Murdock, a parishioner, has traveled to Tanzania many times to show our support for this ministry. It's obvious to see the relationships he has cultivated. Peter is providing some real time updates from the children who are benefitting from our continued encouragement and financial assistance. As you can see, the Busoka orphans still need our help. You can contribute to the Tanzania ministry by writing a check to St. Peter's with TMC in the memo line or via Tithe.ly by choosing Fund 79. https://www.stpeterslutheran.org/give/
Ezra Ayoubu is 10 years old. She lost her parents 6 years ago when she was 4 years old when both parents died of AIDS. She continues living with HIV as she was infected during her birth. Ezra attends the HIV clinic regularly. Ezra is currently living with her brother and sister. They are living a very difficult life. Fortunately, Ezra is working very hard in school, and she is very bright. Because of her good behavior teachers and pupils are so impressed and recently the class voted for her to be their class monitor, a great honor. The WHOLE class raised their hands to vote for her! Grace and persistence in difficulties.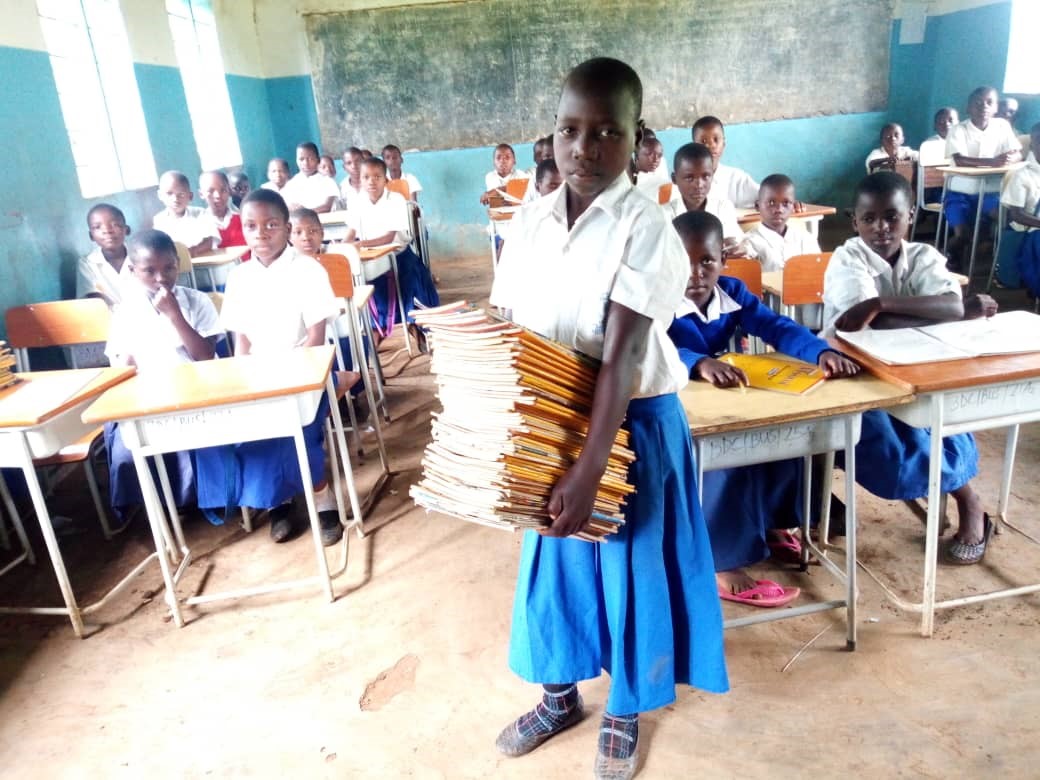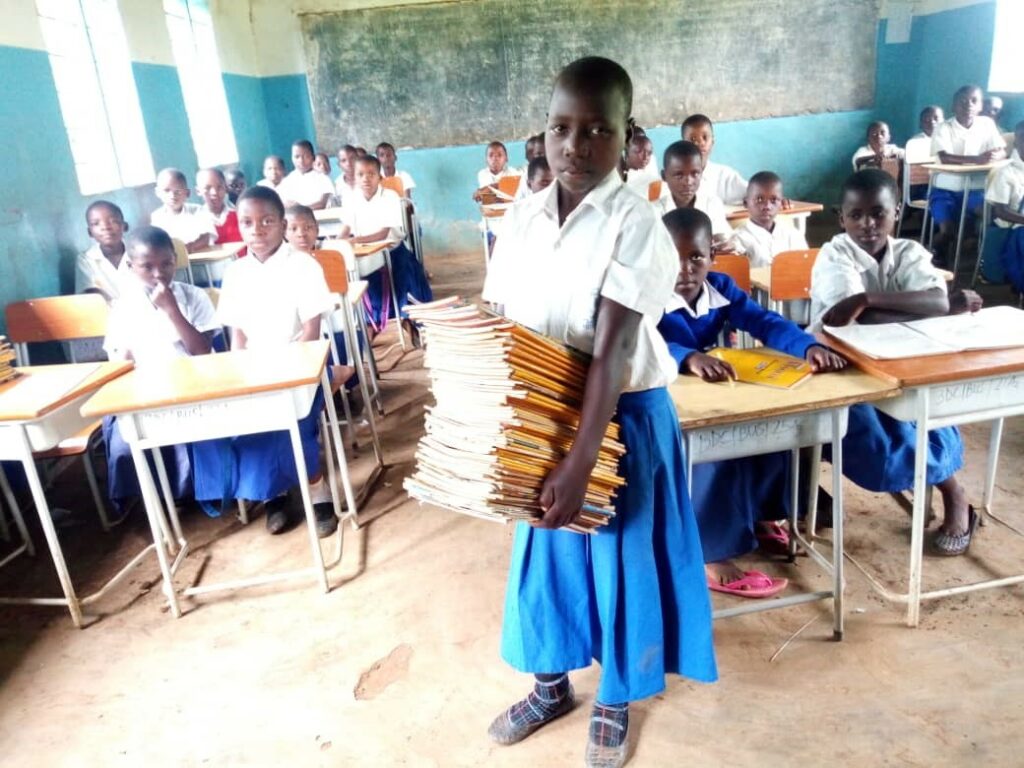 Jamila and Sijaona Ilubi
Here is some background and context on Education in Tanzania/Busoka. Primary Education. For children 7 to 14 years old, school is comprised of Standard 1 through 7. It is mandatory and free, although parents/relatives/guardians must provide uniforms, shoes, books and school supplies. Secondary School is comprised of Forms 1 through 4. Secondary education requires passing the Primary School Leaving Exam to qualify and is not mandatory nor tuition free. Costs include uniforms, shoes, transportation, lodging (in some cases) school supplies plus various school fees. Less than 30 percent of Tanzanian students achieve secondary education. After completing Form 4 there is a national exam that determines those students eligible for the Advanced Levels of Form 5 to 6. After Secondary School is complete students may take the Advanced Certificate and attend college for 3 to 4 years. Whew! A lot of difficult hoops and barriers. Just saying…
Jamila and Sijaona Ilubi are twins who were orphaned in November 2014. They faced a difficult life without parents and were taken in by their grandparents in Busoka. Despite this loss and challenges they both have done remarkably well in school. Here is Jamila telling her story:
"During classes 5, 6 and 7 we worked so hard because St. Peter's Church funded us for everything concerning school and through this help my brother and I did very well in our class seven examinations, and we were selected to join a boarding school. Due to the funds given by Busoka Church were not enough to fulfill the boarding school requirements teacher Alex (note: our Saint Peter's Companion Committee Secretary in Busoka Church) helped me to transfer to Selya Secondary School which is a day school and so the cost is affordable. My brother was able attend a boarding school with the help of my grandfather.
We are now grown up and completing Form Four in Secondary School. Our Form Four results are out and thanks to Saint Peter's Church for your support my exams went very well because it allows me to continue with High (Advanced) School in Forms five and six. My ambition is to be a doctor, and my dreams started to come true when in my science subjects I have a division three. My twin, Sijaona also did very well and one of his ambitions is to be a doctor as well. Thanks to God, thanks Mr. Peter for your support and encouragement. Thank you so much St. Peter's Church for your support. We still need your help and love. Thanks again for helping orphans at Busoka. Be blessed!"