This Advent we have been talking about preparing ourselves for Christ's presence in our lives. We know that God never leaves us and these preparations are really about helping us to see those spaces in our lives that may need "spruced up" or "trimmed" to make space for Emmanuel, God with us.
In addition to thinking about getting our personal priorities in order, we sometimes take this time of year to prepare our houses, workplaces, and church to welcome Christ. This may look like festive decorations, special lights inside and outside, or greenery hung to show the evergreen reality of God's love for us. Or it could look like a new choir folder cabinet. Or two!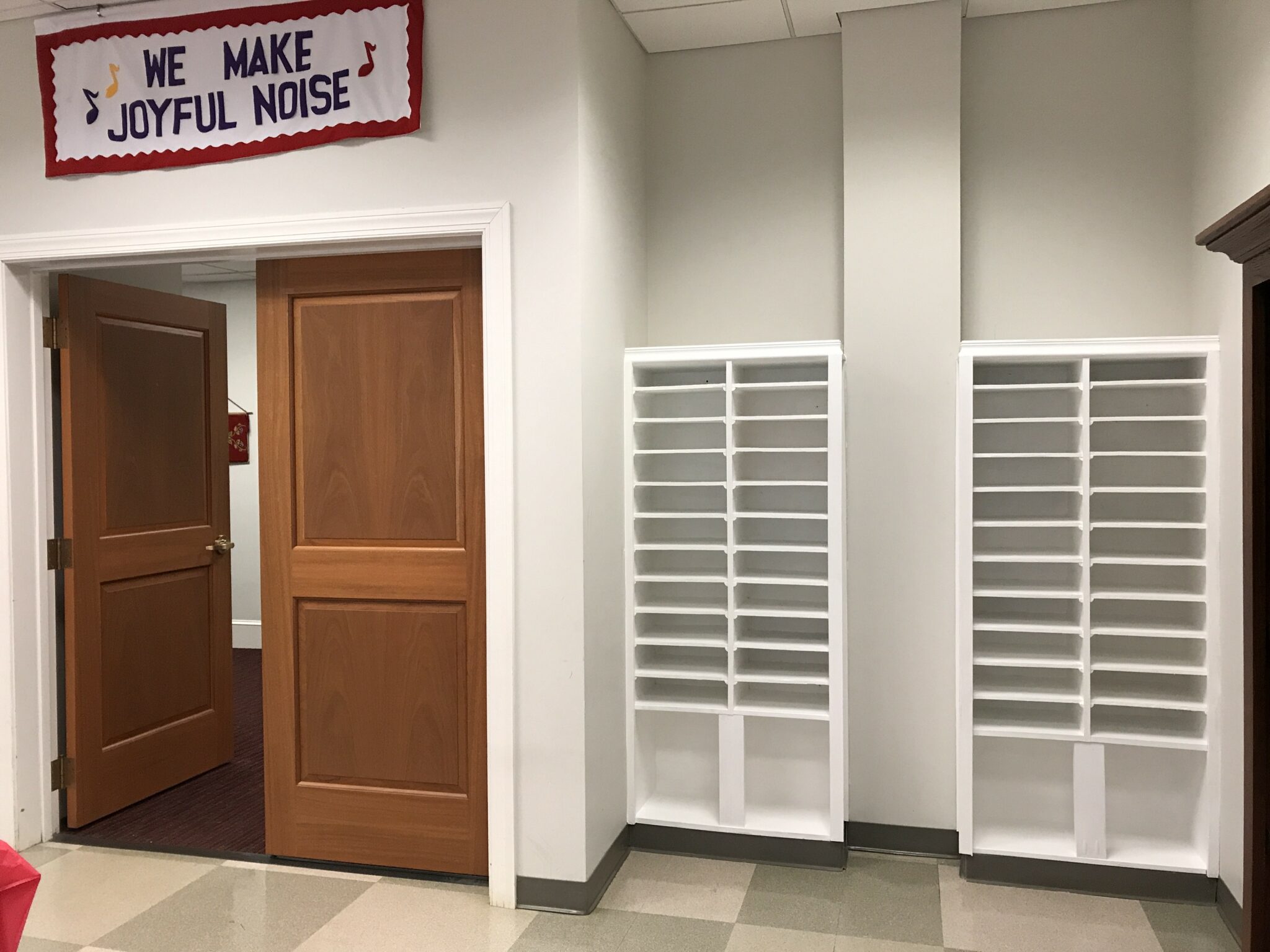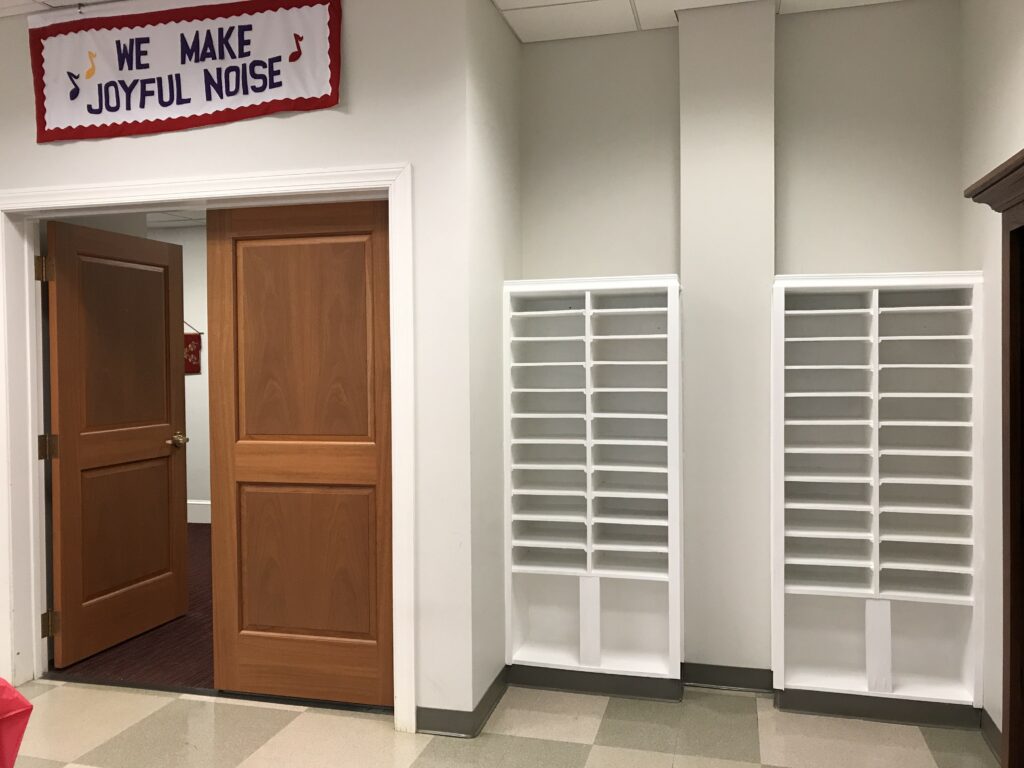 Over the last several months, among many other projects and life events, St. Peter's member Don Wenrich completed the cabinets you see pictured above. Thank you, Don! Envisioned during the height of our time away from one another, this project took an underutilized space in the music room and changed it into a corner that would truly serve the needs of the part of the body of Christ that gathers in this room. Not only does this serve those who gather here, but also any who come to St. Peter's to hear and sing about God. Making our spaces work for us allow us to focus on sharing the good news that God never leaves us, even when we feel alone.
Whether it's preparing spaces in our hearts or preparing actual spaces, our goal is to be ready to spread the gospel message of Christ's presence among us. We know we don't do this alone. Heaven knows I did not have the skill or knowledge to prepare this space in this way. This is why we live in community. We help each other and we make use of our skills to spread the love of Jesus. Whether that love looks like food shared with those in need, or a cabinet built to hold important papers, we give freely in response to the grace that has been given so freely to us.