Hi Folks.  Here are some news items for the coming week including details about 2022 worship and our Mission Campaign.
THREE SUNDAY WORSHIP OPTIONS
IN-PERSON SANCTUARY AND NEW DAY WORSHIP – 8:00 and 10:45 AM
The service will still observe "safe practice" protocol by:  requiring masks, asking families to social distance by households, and signing in for worship for contact tracing purposes. 
LIVESTREAM WORSHIP – 8:00 AM
Live-stream worship is able at 8:00a.m. at  https://www.stpeterslutheran.org/live.   We begin our journey into the Season of Pentecost with the interesting teaching of Jesus about Christian community and how we are connected to each other.  We hope you will join us as we continue to celebrate the ministry of Jesus and his teachings for us all.
OUTSIDE WORSHIP – 8:30 AM
On Sundays, you are welcome to gather at 8:30a.m. outside under the portico, weather permitting. Bring a lawn chair.
MISSION CAMPAIGN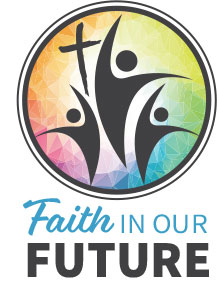 We extend out thanks to all of you that have return pledge commitments for our Mission Campaign. It is not too late to join your fellow members who have already pledged over $900,000 to our three-year campaign. Help us move through our $1.25 million-dollar goal and reach our stretch goal of $1.5 million dollars.
If you cannot locate your campaign packet mailed to your home in the past two weeks, feel free to download material from our
Mission Campaign webpage or call the office and we can send you another one. Thank you all for your support.