Hi Folks.  Here are some news items for the coming week including a virtual town hall, Drive-in worship, family fun, and small group gatherings.
MISSION CAMPAIGN TOWN HALL

With the Mission Campaign launched in our congregational life, we want to give you a chance to hear more about it.  So please mark your calendars for Sunday, May 2 for our Mission Campaign Virtual Town Hall at 9:15 a.m.  Watch for the zoom link to the meeting that will be shared through our usual St. Peter's communication platforms.  The Musser's will be with us, and Richie will present updated information on the Campaign, along with co-chairs Jennifer Schlener-Thomas and Adrian Young.  Please also watch your postal mail for paper communications about the appeal.
SUNDAY WORSHIP: DRIVE-IN & LIVESTREAM
This Sunday, April 18, we will have our first 9:15 am Drive-In worship service. No need to RSVP, just show up! Hymns, liturgy, and preaching will all be brought to you through your radio by tuning into FM 107.1. Communion will be offered at this service using Fellowship cups.
We will also worship in the sanctuary via Live-stream at our usual time of 10:45 a.m. at  https://www.stpeterslutheran.org/live.   We continue our celebration of the Easter season with the story of Jesus having a fish fry with the disciples near Emmaus from Luke's gospel.  We hope you will join us as we continue to celebrate the empty tomb of resurrection.
FAMILY WIFFLEBALL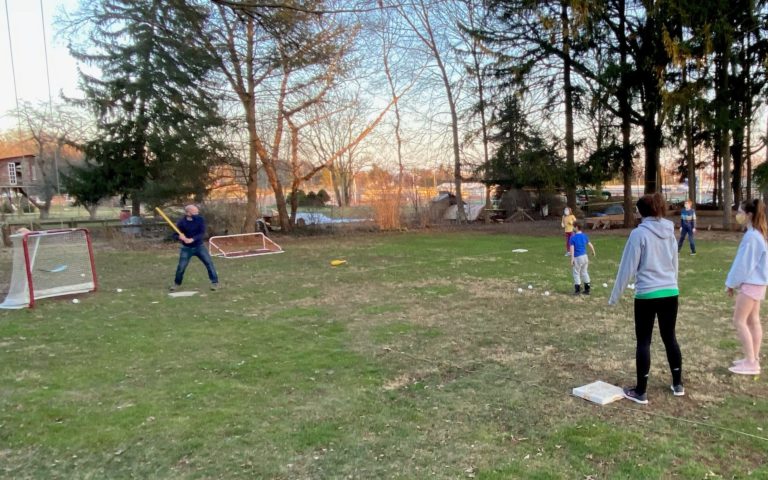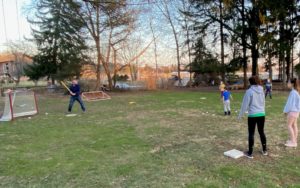 Family wiffleball games continue through the month of April. Bring your family—whatever your family looks like!—over to the Hoslers' backyard every Saturday evening at 6:30 p.m. for a fun evening of wiffleball. Please bring water and a mask. Contact Joy & Lyle Hosler if you are interested at 717-371-7583 OR you may sign up at https://www.signupgenius.com/go/30E094EA8AD23A13-family1
PUB THEOLOGY – IN THE MEMORIAL GARDEN
We will be meeting outside at the church at 6:30 p.m. for pub theology next Wednesday, April 21st.  Bring your chair, dinner and a beverage and we will eat and discuss.  Watch church communications next week for the topic.  Contact Sister Dottie (dottie.almoney@stpeterslutheran.org) with questions.