Blessings on this Holy Week, we hope the following items help you to stay connected with your church family.
HOLY WEEK WORSHIP AND EVENTS
There are several worship opportunities and events this Holy Week including Maundy Thursday, Good Friday, and Easter vigil livestream services as well as an outdoor Youth Stations of the Cross on Good Friday. Please visit our Holy Week webpage to find out ways you and your family may be involved.
EASTER SUNDAY DRIVE-IN SIGN-UP
Be sure to visit our Easter webpage for details about our many Easter worship services.
Please visit our sign-up pages to make reservations for the 8 and 9am Easter Sunday (https://www.stpeterslutheran.org/easter/signup) Drive-In worship services. These services will be offered in addition to our 10:45 a.m. livestream worship on both Sundays, along with an Easter Sunrise Service at 6:30 AM in our church cemetery.
MISSION CAMPAIGN BEGINS THIS SUNDAY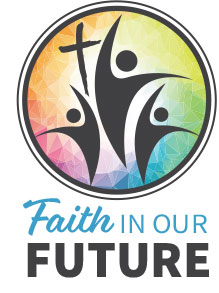 We delightfully begin our Mission Campaign on this Easter Sunday, and ask you to prayerfully consider how you might steward your gifts to support this campaign. Keep an eye out for future messages about the mission campaign through mail, e-mail, and our Facebook page. You can find out more at stpeterslutheran.org/mission-campaign
GETTING BACK TO IN-PERSON WORSHIP
As we once again start to plan for returning to in person worship, please be aware that four of our leadership teams at St. Peter's are involved in this decision-making process: Risk Management, Worship, Congregation Council and Church Staff. Currently the metrics we are watching closely are ones that our Lower Susquehanna Synod has recommended to the congregations in our synod. The two primary metrics our county needs to meet are: (1) Less than 20 new cases per 100,000; and (2) Less than a 5 % positivity rate. We are all extremely anxious to get back in worship, but we are committed to doing so safely. Thank you for your understanding and support.
PUZZLE SWAP
If you are tired of your puzzles, bring them to St Peter's on April 3rd from 1 to 2pm. When you sign up, please let us know how many people will be coming and how many puzzles you plan on bringing. You may take as many puzzles as you bring! There will be tables to spread out the puzzles. This event will take place in the parking lot to allow for distancing. Everyone is required to mask up and keep 6ft apart. Info at https://www.signupgenius.com/go/10c0b4fa4a72da3f58-stpeters1. If you have any questions, feel free to contact Molly Olmsted astaloo@me.com.