Hi Folks.  Here are some news items for the coming week featuring worship, Easter flower memorials, ways to fellowship, and an update about the preschool!
MID-WEEK LENTEN SERVICE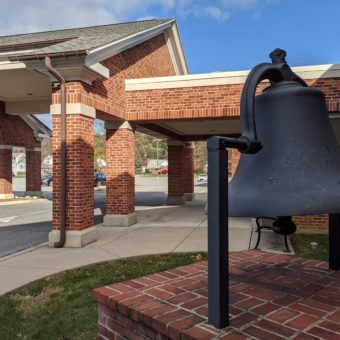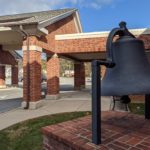 Mid-week outdoor, in-person Lenten services continue tonight (March 3) at 7:00 p.m. We will gather under and around the church portico at the main entrance to the church building. Services will be brief with a short liturgy, the offering of communion and a brief reflection on the theme of the day. We hope you will consider joining us for these safe expressions of communal worship.
LIVE STREAM WORSHIP THIS WEEK
This Sunday, March 7, we will worship in the sanctuary via Live-stream at our usual time of 10:45 a.m. at https://www.stpeterslutheran.org/live. We continue our Lenten journey through the Gospel lens of the story of Jesus' cleansing of the Temple. We hope you will join us as we take our liturgical journey of Lent to the cross of Calvary.
ST. PETER'S PRESCHOOL UPDATE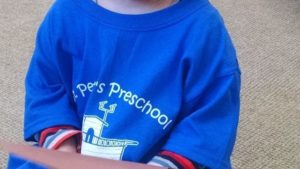 St. Peter's Preschool is re-opening in the Fall! If you have a child or know of others who may be interested, we will have the following class options: 3-year old's will attend 3 days a week – M-W-F from 9:00 a.m. – 12:00 p.m. 4/5-year old's will attend 5 days a week with an option for 4 days from 9:00 a.m. – 12:00 p.m. For more information, contact Heather Cramer at heather.cramer@stpeterslutheran.org
BEVERAGES AND HYMNS
Join Adam Lefever Hughes on the first Wednesday of the month for a Beverages and Hymns Zoom at 8:00 p.m. Settle in with your favorite beverage, a hymnal, and your singing voice for some music and fellowship. Our next meeting is TONIGHT — Wednesday, March 3rd at 8:00 p.m. For more information, contact Adam at adam.hughes@stpeterslutheran.org.
WOMEN'S PAINT NIGHT
Just a reminder that we are having our women's paint night this Friday night (3-5-21) at 7:00 p.m.  We will be using watercolor pencils and brushes with water to create a masterpiece (hydrangeas) – Beth Soslow will be helping us create our works of art.  Please let Sister Dottie know if you want to participate so we can make arrangements to get your supplies.  They can be dropped off, or picked up here at church.  Contact Sister Dottie dottie.almoney@stpeterslutheran.org for the Zoom link to the event, or for more information.
EASTER MEMORIALS
Easter Flowers or Memorial Gifts may be given in honor or in memory of a loved one again this coming Easter.  Please fill out a form found in The Herald (the church newsletter) or in the church narthex, and return it to the church office by Monday, March 22.  A listing for Flowers and Benevolence Gifts will appear in the Easter Sunday bulletin.