Hi Folks. Here are some news items for the coming week. There is a lot going on, so please please read all of these.
PALM SUNDAY/EASTER SUNDAY DRIVE-IN SIGN-UPS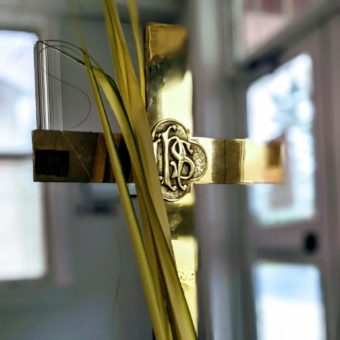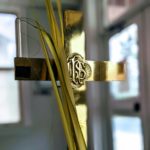 Please visit our sign-up pages to make reservations for Palm Sunday (https://www.stpeterslutheran.org/holy-week/palm-sunday-signup) and Easter Sunday (https://www.stpeterslutheran.org/easter/signup) Drive-In worship services.  These services will be offered in addition to our 10:45 a.m. livestream worship on both Sundays, along with an Easter Sunrise Service at 6:30 AM in our church cemetery.
PALM PICK-UP
It is not too late to pick up palms for our Palm Sunday observance this coming Sunday (3-28). Call the Church Office (717-569-9211) to set a time to stop by and pick up your palm frond. It's that easy!
PUZZLE SWAP
If you are tired of your puzzles, bring them to St Peter's on April 3rd from 1 to 2pm. When you sign up, please let us know how many people will be coming and how many puzzles you plan on bringing. You may take as many puzzles as you bring! There will be tables to spread out the puzzles. This event will take place in the parking lot to allow for distancing. Everyone is required to mask up and keep 6ft apart. Info at https://www.signupgenius.com/go/10c0b4fa4a72da3f58-stpeters1. If you have any questions, feel free to contact Molly Olmsted astaloo@me.com.
EASTER PLANT DELIVERY HELPERS NEEDED
Volunteers are wanted to deliver Easter Plants: The altar will be dressed with many beautiful plants that would like a permanent home with an older member of our church.  Might you consider delivering a plant on Easter Sunday or in the days to follow? Please email Christine Smith cjsmith1984@gmail.com if you are able to help.
ST. PETER'S CHURCH MUSICAL
The next concert in the 2020-2021 Musical Arts Concert Series at St. Peter's will feature St. Peter's own children and youth in a pre-recorded musical titled "The Singing Bishop" on Saturday, March 27, 2021, at 7pm on the church's YouTube page (www.youtube.com/stpeterslutheranlancaster). The musical will focus on the legend and story around the Palm Sunday hymn "All Glory, Laud, and Honor."
GETTING BACK TO IN-PERSON WORSHIP
As we once again start to plan for returning to in person worship, please be aware that four of our leadership teams at St. Peter's are involved in this decision-making process: Risk Management, Worship, Congregation Council and Church Staff. Currently the metrics we are watching closely are ones that our Lower Susquehanna Synod has recommended to the congregations in our synod. The two primary metrics our county needs to meet are: (1) Less than 20 new cases per 100,000; and (2) Less than a 5 % positivity rate. We are all extremely anxious to get back in worship, but we are committed to doing so safely. Thank you for your understanding and support.
MID-WEEK LENTEN SERVICES
Our final mid-week outdoor, in-person Lenten service will be held tonight (March 24) at 7:00 p.m. We will gather under and around the church portico at the main entrance to the church building. Services will be brief with a short liturgy, the offering of communion and a brief reflection on the theme of the day. We hope you will consider joining us for these safe expressions of communal worship.