St. Peter's recently hired Paul Shultz, our new parish administrator, who joins us in our mission of building a community of faith by God's grace. As he begins on March 24, we hope that you get to know Paul, and the leadership he will provide. This Q&A is a foretaste of good things to come.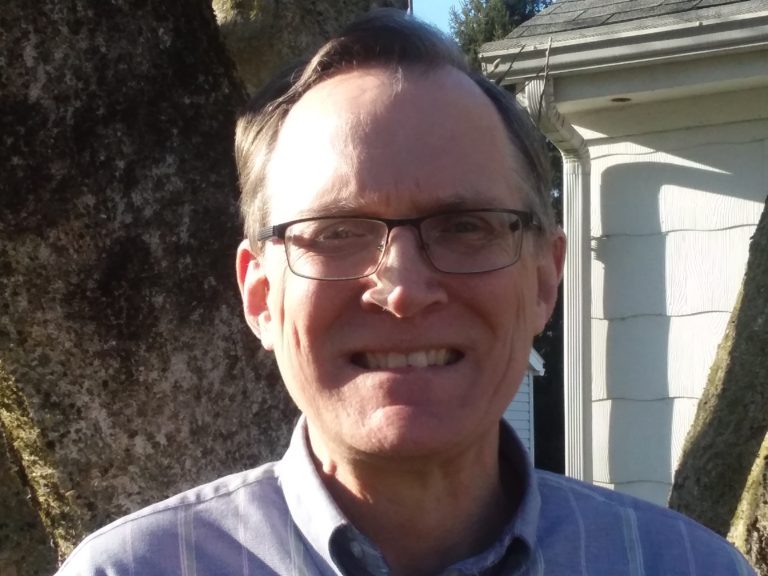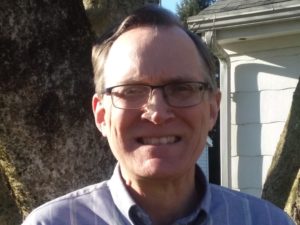 St. Peter's: Where did you grow up and what is a favorite memory that took place there?
Paul: I grew up in the town of Horsham, PA. It lies on Easton Road just north of the PA Turnpike east exit at Willow Grove. I attended Hatboro Horsham Highschool and after a two-year enlistment in the US Navy as an Electricians Technician I was selected for officer training and graduated from Villanova University. I served another five years in the Navy as a Supply Corps officer handling the business side of the Navy.
I enjoyed my childhood in Horsham. I especially loved to play outside with my best friend using our matchbox cars and trucks to build cities in the dirt. I was always outside hiking thru woods pretending to be Daniel Boone, even making fishing poles out of branches.
St. Peter's: What is something that you enjoy to do or something that have a passion for?
Paul: Fresh water fishing. There is nothing as therapeutic as casting your line in the water and waiting for the line to grow taunt. As you cast your line you also cast your worries and troubles out in the water…at least for the afternoon. What joy it brings when you reel in the "big one."
St. Peter's: You have been hired as St. Peter's parish administrator. In your own words, can you tell us what that ministry looks like?
Paul: In Latin, administrator means to serve or to minister. I see the role of the parish administrator as a calling to serve God behind the scene. My role is to relieve the senior pastor and other pastoral staff from the burdens of administration so they can concentrate on their calling as ordained ministers – to preach the Word of God, disciple St. Peter's members, and minister to the spiritual and physical needs of the congregation and the surrounding community.
St. Peter's: As you step into this new role, how can this community of faith keep you in prayer?
Paul: As with any ministry or job change, there is a lot to learn at your new employer. Pray for me to quickly learn the business-side of St. Peter's…its people, procedures, policies, and church polity. Pray for God to use my 30 plus years of naval, church, and mission business administration experience along with my spiritual gifts and business education to serve the congregation of St. Peter's.
St. Peter's: This last question is the big, serious question. When it comes to ice cream…what's your favorite?
Paul: This is a difficult question to answer. I like soft serve as well as traditional ice cream. My favorite flavor is vanilla with peanut butter swirl or just plain vanilla with crushed peanuts.
Hopefully St. Peter's has ice cream socials where everyone brings ice cream and toppings to share – store bought and especially home-made. These are very popular in the south where I served for 10 years.