Hi Folks.  Here are some news items for the coming week. Check out some items about worship, Shrove Tuesday, Ash Wednesday, and ways to help your neighbor.
LIVE STREAM WORSHIP THIS WEEK
This Sunday, February 14, we will worship in the sanctuary via Live-stream at our usual time of 10:45 a.m.  We close the Epiphany season on this Transfiguration Sunday, featuring the retirement of the Alleluia and a special video baptism during the service.
SHROVE TUESDAY PALM BURNING
Join us as we gather safely (social distancing) on Shrove Tuesday for our brief palm burning liturgy on February 16th at 7:00 p.m. under and around the portico at the entrance to the church building. If you have palms in your house from previous years, bring them along. If not, we will have pre-filled bags of palms you can pick up for your family to toss into the Shrove Tuesday fire. The palms that are burned will be used to make ashes for our two outdoor Ash Wednesday services on February 17th.
ASH WEDNESDAY, FEBRUARY 17TH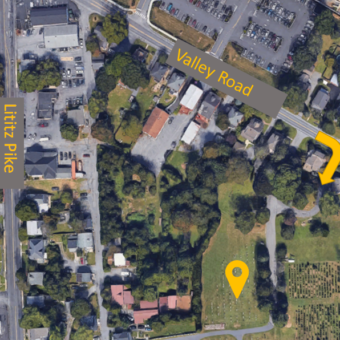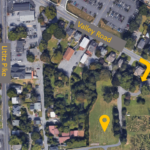 St. Peter's will offer three  worship opportunities to mark Ash Wednesday this year.
7:00 AM Ash Wednesday Service at the St. Peter's Cemetery, 62 Valley Rd.   Lancaster, PA featuring a brief liturgy and touch free imposition of ashes and holy communion.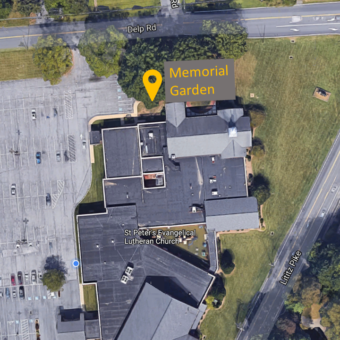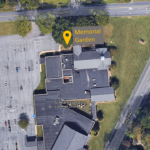 5:00 PM Ash Wednesday Service at the St. Peter's Memorial Garden on the north end of the church property featuring a brief liturgy, a touch-free imposition of ashes, and holy communion.
7 PM Ash Wednesday Service Livestream at https://www.stpeterslutheran.org/live/.  This service features liturgy and music for the day. There will be an opportunity before Ash Wednesday to pick up "ashes to go" on Sunday from 1-2pm and Tuesday at the 7pm Shrove Tuesday service to be able to have remote imposition of ashes.
MID-WEEK LENTEN WORSHIP
Mid-week outdoor, in-person Lenten services will be offered this coming Lenten season on Wednesday evenings at 7:00 p.m. under and around the church portico. Services will be brief with a short liturgy, offerings of communion and brief reflection on the theme of the day. We hope you will consider joining us for these safe expressions of communal worship.
TITHE YOUR STIMULUS CHECK
At the January 8th Congregation Council Meeting, the council agreed to donate a portion of their recent stimulus checks to local benevolent causes. The Council has raised a bit over $1,000 to donate to some of our local hunger needs in the Lancaster area. Council invites any interested church member to consider tithing (donating 10%) of their recent stimulus check. Any amount is welcome. Please make the checks payable to St. Peter's Luther Church and memo them "Tithe Your Stimulus."