St. Stephen is recognized as one of the early martyrs of the church who prayed for his persecutors as he was stoned to death. At first glance this may seem to be a strange thing to celebrate so early in the Christmas season, but we are reminded of the storied history of the whole company of saints who came before us. We can't help but recall the end of Jesus' life and ministry as we read today's story about Stephen. Praying that the Lord would forgive the people because they didn't know what they were doing and asking the Lord to take up his spirit reminds us of Jesus death. They also remind us that this ending is no ending at all; Jesus' death is followed by a resurrection and we are baptized into that death and resurrection. Stephen stands as an example of faithfulness and trust in God's plan in the face of adversity.
Readings
2 Chronicles 24:17-22
Psalm 17:1-9, 15
Acts 6:8–7:2a, 51-60
Matthew 23:34-39
Prayer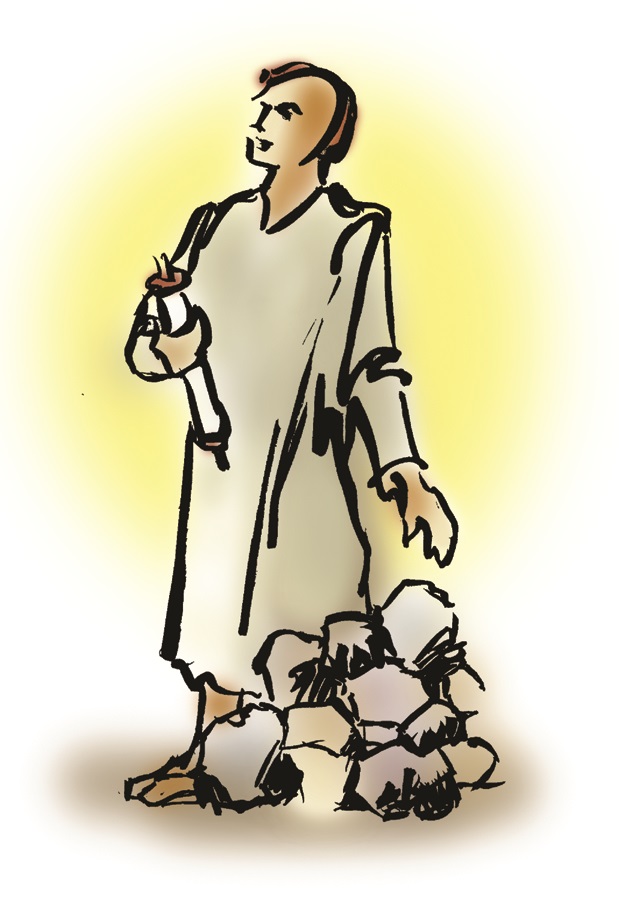 We give you thanks, O Lord of glory, for the example of Stephen the first martyr, who looked to heaven and prayed for his persecutors. Grant that we also may pray for our enemies and seek forgiveness for those who hurt us, through Jesus Christ, our Savior and Lord, who lives and reigns with you and the Holy Spirit, one God, now and forever. Amen.