Hi Folks. Here is some news for the week!
2020 COOKIE DRIVE THRU IS ON!
St. Peter's Cookie Drive-Thru needs more cookie bakers! Since we can't badger you at church with sign-up sheets, please use this link to sign up, or call the church office. https://www.signupgenius.com/go/20f0d4aaeab2ba0fe3-bakers. Please use just your name-no numbers or comments. Sign up to bake a double batch of your best Christmas cookies and bring them to church on Friday, December 11, between 12 noon-7PM. Drive up to the door and someone will come out to get them-no need to get out of your car. Thank you! We can't do this without lots of bakers!
LIVE STREAM WORSHIP & PARKING LOT WORSHIP THIS WEEK
This Sunday we will worship in the sanctuary via Live-stream at our usual time of 10:45 a.m. at  https://www.stpeterslutheran.org/live.  
We will also have worship in person, under the carport at 2:00 PM starting this Sunday (29th).  Details about the changes in this worship can be found on our website. Please call the church office (717-569-9211) if you plan to attend, so we can make sure to have enough communion elements and bulletins for everyone.  This service will replace Drive-in Worship.  Bring chairs if you cannot stand for the 15-20-minute service.
THE SEASON OF ADVENT BEGINS THIS WEEKEND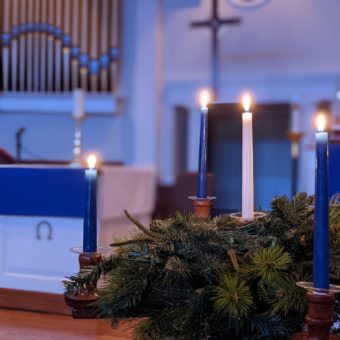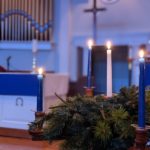 This Sunday, we begin our Advent season, as we "Prepare the way of the Lord."  Sunday services will gradually move us closer to Christmas Eve and Day, as we recall the prophesies about Jesus coming to earth.  We will also host mid-week Wednesday Advent services at 7:00 PM on 12/2, 12/9 and 12/16.  These 15-20-minute services will gather under the carport for a brief liturgy, short reflection, and Holy Communion.  Bring a chair if you cannot stand for the service. For more information about events and worship this season visit stpeterslutheran.org/christmas.
OFFICE CLOSED – NOVEMBER 26-27
The Church Office will be closed for its Thanksgiving Break tomorrow and Friday, and will open again on Monday, November 30.
CHRISTMAS MEMORIALS
It is not too late to get your memorials in for our Christmas Eve celebrations. Please call the Church Office (717-569-9211) to place a memorial, or to sponsor a poinsettia. Poinsettias will be in the sanctuary as usual for Christmas Eve, and may be picked up by members afterwards. Watch for more details on the pick up process.
2021 STEWARDSHIP COMMITMENT CARDS
Your commitment cards and Time & Talent forms are starting to arrive at church, and your Stewardship Committee, Congregation Council and Church Staff say THANK YOU! In this time of social isolation, we could not be more grateful for your support of our congregational life and ministries, most of which are still functioning, though in different ways. If you have not returned your 2021 forms, please do so, as we assess the viability of our budget plans in part through your commitments.
OUTDOOR NATIVITY PAGEANT
Mark your calendar now for a Live Nativity in our parking lot on December 13th at 2:00p.m. in our parking lot.  More details coming.  This will replace the parking lot worship for that Sunday. Kids and youth are needed to help with the live nativity. Email Sister Dottie for more details!
God's Peace, Your Church Staff