Hi Folks. Here is some news for the week.
FALL STEWARDSHIP CAMPAIGN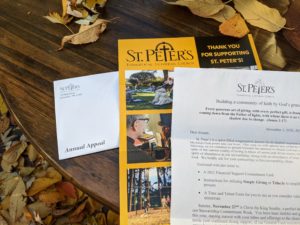 By now you should have received your Fall Stewardship Packet in the mail. Your Stewardship Committee encourages you to review the materials, spend some time in prayer and reflection, and return your Financial Support Pledge card and Time & Talent form to the Church Office in the coming couple of weeks. Forms for Tithe.ly and Simply Giving automated giving programs are also included. As our national Thanksgiving observance approaches, please remember to express your gratitude to God for all our gifts and blessings.
2020 COOKIE DRIVE THRU IS ON!
The Tanzania Mission Committee has planned a Covid-19 version of our annual Cookie Walk! We are inviting our church friends, members and community to a Cookie Drive Thru on Saturday, December 12, from 9AM to noon, where you can pick up a $15-dollar box of cookies. Instead of coming into the narthex, cookie buyers will drive thru the portico, pay for cookies, and committee members will hand your cookies to you in your car. Please wear your mask as we come to your car. The TMC members will box the homemade Christmas cookies on Friday, and we pledge to pack the boxes with a great assortment of your wonderful cookies as if we are packing them for ourselves!
2020 COOKIE DRIVE THRU BAKERS NEEDED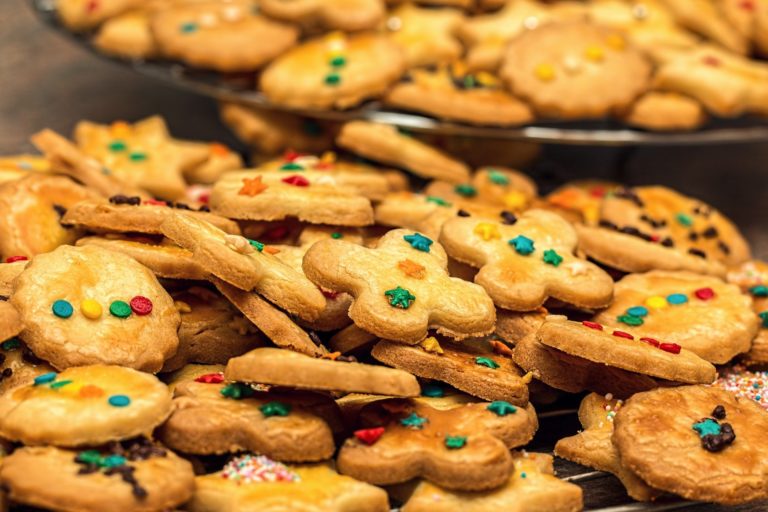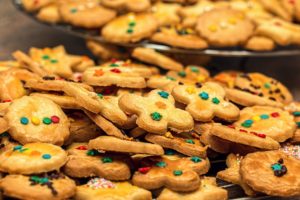 And now for St. Peter's famous cookie bakers: We still need you to sign up to bake a double batch of your best Christmas cookies! Please use this SignUp Genius link to let us know what you will bake for us. We still request no bar cookies). https://www.signupgenius.com/go/20f0d4aaeab2ba0fe3-bakers.
MUSICAL ARTS CONCERT THIS MONTH
Please note that the Musical Arts Concert originally scheduled for this Saturday, November 21st has been postponed. Watch for updates on the concert in future news blasts.
COUNCIL PRESIDENT UPDATE
Council President, Beth Soslow, offers some comments on life at St. Peter's from the perspective of Congregation Council.
LIVE STREAM WORSHIP & DRIVE-IN WORSHIP CONTINUE
This Sunday we will be worship in the sanctuary via Live-stream at our usual time of 10:45 a.m. at https://www.stpeterslutheran.org/live. We will also have drive-in worship at 4:00 PM in our parking lot. Please call the church office (717-569-9211) with a head count of how many will be in your car, so we can make sure to have enough communion elements and bulletins for everyone. Please note that parking lot worship will move to 2:00 PM starting November 29th.
God's Peace, Your Church Staff