Hi Folks. Here is some news for the week!
IN PERSON 8AM INDOOR WORSHIP UPDATE – POSTPONED
Please note that our 8:00 a.m. in-person worship service has been postponed for the time being. Pastor Craig Ross offers a video update on this decision.
The decision has been reached under the advisement of the Risk Management and Worship Committees. The recent spike in new Covid-19 cases in Lancaster County to levels significantly higher than when the county first shut down is one factor in the decision. We have also been using as a measure, the in-person status of our two closest school districts (Manheim Township and Warwick) as part of our assessment for St. Peter's ability to gather safely in person. Both of those school districts have moved to remote learning options following significant outbreaks of Covid-19 cases in their student population.  We recommend that you check our Friday E-News along with this weekly Wednesday update, to keep track of the ongoing status of this service.
MUSICAL ARTS CONCERT THIS MONTH
Over the years the New Day Band at St. Peter's, which leads music at the New Day worship service each week, have come to really enjoy making music together. At 7:00pm on November 21st, tune in to www.stpeterslutheran.org/live for a program of worship music for the whole family. Tune in, rock out, and praise God!
LIVE STREAM WORSHIP & DRIVE-IN WORSHIP CONTINUE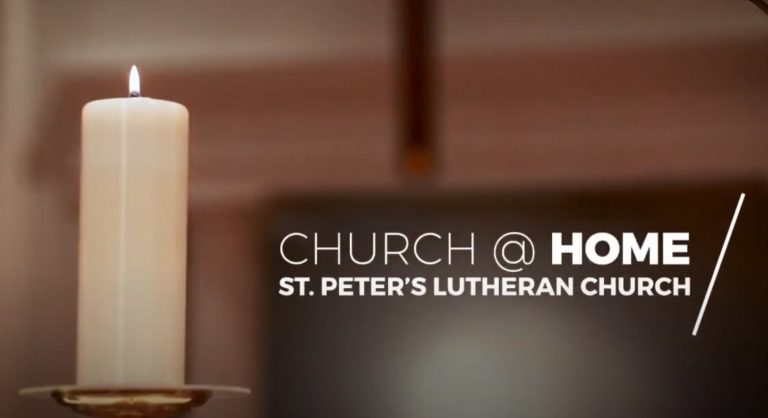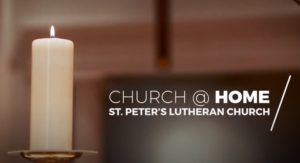 This Sunday we will be worship in the sanctuary via Live-stream at our usual time of 10:45 a.m. at https://www.stpeterslutheran.org/live.
We will also have drive-in worship at 4:00 PM in our parking lot. Please call the church office (717-569-9211) with a head count of how many will be in your car, so we can make sure to have enough communion elements and bulletins for everyone.
ANNUAL APPEAL IN YOUR MAILBOX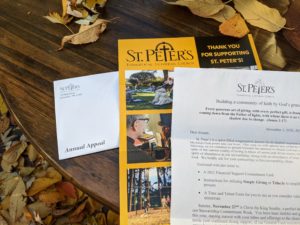 Did you receive your annual appeal mail? Take a look at it! Take a look at the impact of your giving this year. Take a look at how you can 'tithe your tithe'. Take a look at the digital ways you can faithfully give. And once you've had a good look, we invite you to respond to God's call into faithful stewardship and generous giving.

God's Peace,
Your Church Staff