Hi Folks. Here is some news for the coming week!
REGISTER NOW FOR THE NOVEMBER 8 CONGREGATIONAL MEETING
Two Sunday's from now we will have out Annual Meeting – Online Version!  Since many of you are now pros from using the Go To Meeting platform this past Sunday for our congregational meeting, we expect to see you all again two Sundays from now.  Although this will be a different venue for our Annual Meeting, we will still pass a congregational budget, elect officers and new Council members, receive an update on the Endowment, and hear a few reports.  St. Peter's members, please register now for the 9:00 a.m. November 8th  Annual Meeting.
RESULTS OF OUR OCTOBER 25 MISSION CAMPAIGN VOTE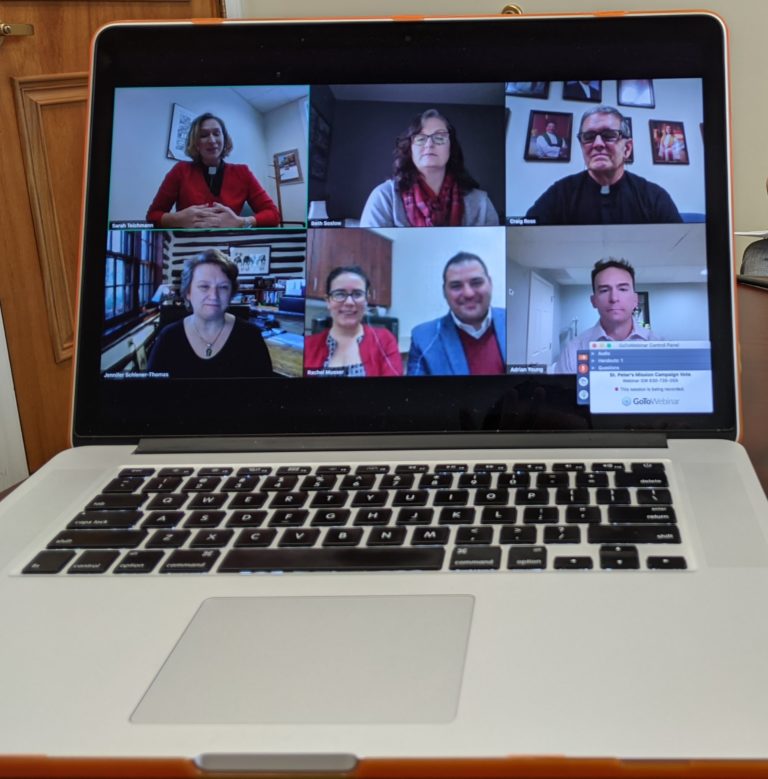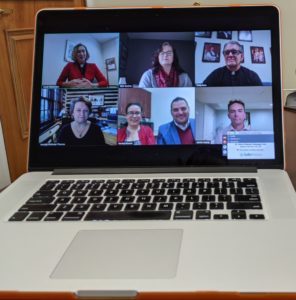 Our Congregation Council, Mission Campaign Steering Committee and church leaders extend their thanks to all of you who participated in our October 25th meeting.  Those gathered strongly endorsed moving forward with our Mission Campaign under the guidance of Richie & Rachel Musser.  The vote received an 88% share of the votes (177 yes votes – 25 no votes).
IN PERSON 8AM INDOOR WORSHIP BEGINS NOVEMBER 15
Mark your calendars for November 15th at 8 a.m. We will host our first in-person worship service in the sanctuary.  The service will be brief (30 minutes) with traditional liturgy, communion using the fellowship cups we use at drive-in worship, some liturgy and a sermon.  There will be no sung music.  Please note – you will need to call in a reservation to assure a spot in the pews for worship.  And you will be assigned a location in the sanctuary, so that we can insure proper social distancing.  Check out Adam Lefever Hughes blog post on why singing is an "at-risk" activity at https://www.stpeterslutheran.org/2020/10/singing-in-church/.
TRUNK OR TREAT ON OCTOBER 31
This Saturday, join us for a safe Trunk or Treat at the church from 5-7pm. Get your costumes ready and email Sister Dottie if you are interested!
PRE-ELECTION ONLINE PRAYER SERVICE NOVEMBER 2 AT 6:30PM
The political tension in the air has sometimes made it hard to breathe, so take some time before voting to breathe, pray, and be centered in the Lord. Sister Dottie Almoney will lead a pre-election prayer service on November 2 at 6:30 p.m. The service will be live-streamed and available at https://www.stpeterslutheran.org/live.
LIVE STREAM WORSHIP & DRIVE-IN WORSHIP CONTINUE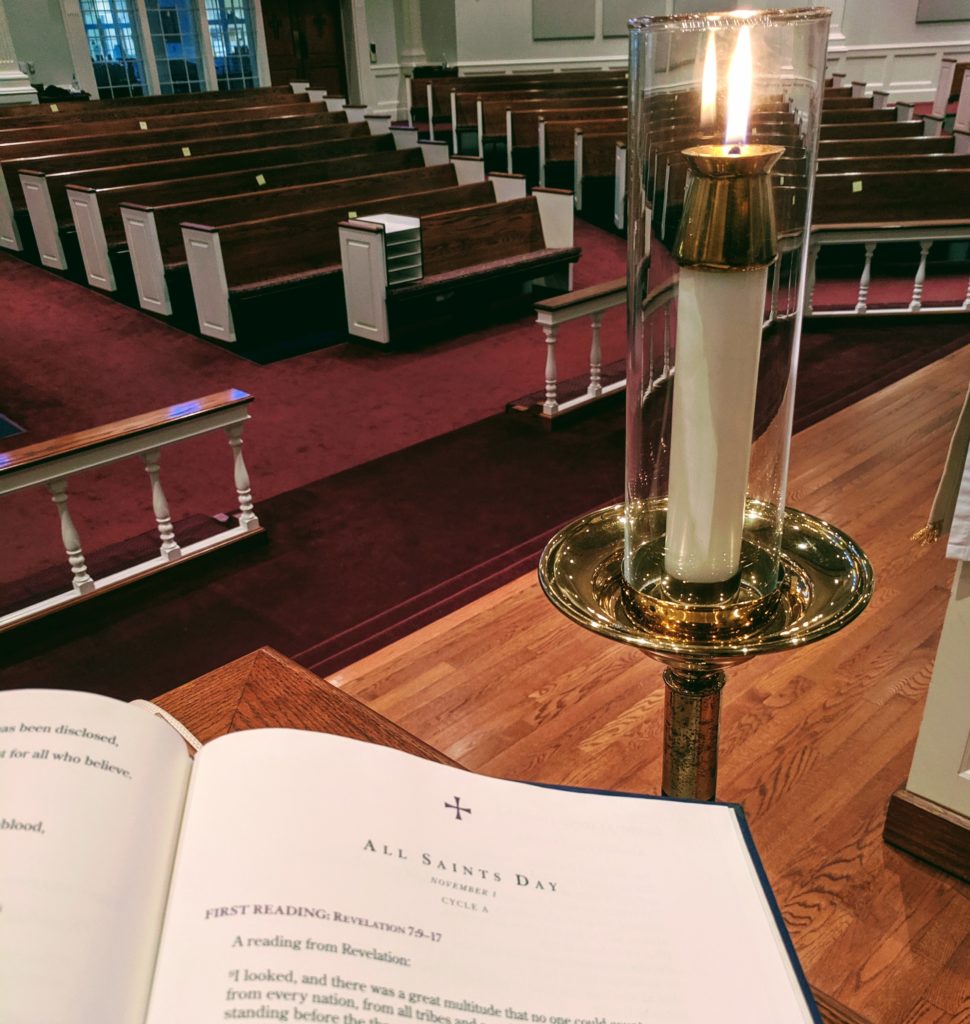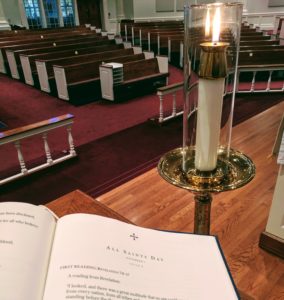 This Sunday we will be celebrating All Saints Sunday with scripture, preaching, great music and a special candle lighting liturgy for this year's remembered saints via Live-stream at our usual time of 10:45 a.m. at  https://www.stpeterslutheran.org/live.  
Our Drive-In worship continues at 4pm with liturgy, an All Saints Hymns, and Holy Communion. If attending the drive-in, please call the church office (717-569-9211) with a head count of how many will be in your car, so we can make sure to have enough communion elements and bulletins for everyone.
Security and Mail
In light of concerns regarding the security of mailed offerings and gifts, the church has opened a post office box. The addition of a post office box doesn't change the way you send your mail to the church — please continue to address your mail to St. Peter's Lutheran 10 Delp Road Lancaster, PA 17601.   
God's Peace,
Your Church Staff