Hi Folks – here is this week's Wednesday update on news from St. Peter's.
WORSHIP UPDATE & CHANGE OF SERVICE TIME
Live-stream worship from the sanctuary continues this coming Sunday as usual at 10:45 a.m. at  https://www.stpeterslutheran.org/live.  Whether you are in PJ's, your Sunday best, or something in between, we hope you will join us.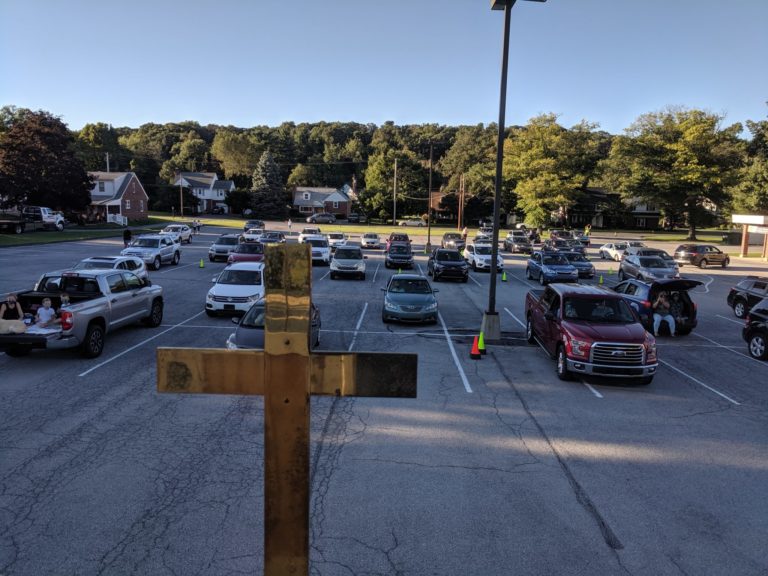 UPDATE – please remember that starting this Sunday (10/4) Parking Lot Worship moves earlier to 4:00 p.m.  Please email or call the church office (717-569-9211) with a head count of how many will be in your car, so we can make sure to have enough communion elements and bulletins for everyone.
CONGREGATIONAL MEETING
Mark your calendars now for the October 25th Congregational Meeting at 9AM, that will be conducted using a digital meeting, voting and discussion platform.  Our purpose for meeting in to consider this recommendation:  Congregation Council recommends that St. Peter's contracts with Kirby-Smith Associates, in the amount of $44,500, to lead a Mission Campaign beginning in the fall of 2020 and continuing into 2023 to meet our existing and potential mission goals for St. Peter's.
You will be able to join the meeting and view the resources (like material from the feasibility study) at the following address. https://www.stpeterslutheran.org/mission-campaign
PET BLESSING SERVICE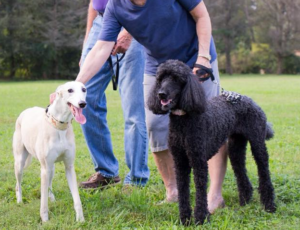 This Sunday, October 4th, we will celebrate our annual Pet Blessing Service at 2:00 PM on the "green acres" in the southwest corner of our property (behind the sheds).  Bring your pet(s) for a blessing, and a modest order of service.  We will be able to sing, since we are outside, but this year's "blessings" will be hands-free ones.  Bring a pet and a mask (for yourself…not your pet!). We hope to see you.
CURRENT SURVEYS
We are still looking for feedback on these two areas of church life:
Worship Services — As our county and community are engaging in more in-person experiences, we are exploring some various options as ways that we may worship and learn together. Your feedback is greatly appreciated as we live out our mission in building a community of faith by God's grace.
Sunday School and Educational Offerings — We are exploring various ways to offer Sunday School learning opportunities. How likely would you and members of your household be to participate in the following offerings?
You can help us with this feedback by completing the following survey! https://www.stpeterslutheran.org/survey
ANNUAL MEETING
You're going to be pros at digital congregational meetings by the end of this year, as we will also conduct our Annual Congregational Meeting on November 8 using the same digital platform noted in the above article.  We will vote on a 2021 budget, elect officers and new Council members for 2021, and cover our other reports, albeit in a different medium of communication than normal.  Think of it as making history in the Neffsville Lutheran community.
You will be able to join the meeting and view the resources (like material from the feasibility study) at the following address. https://www.stpeterslutheran.org/annual-meeting
God's Peace,
Your Church Staff