Hi Folks – here is this week's Wednesday update on news from St. Peter's.
Have You Checked Out Our YouTube Channel?

Do you have a child in your life who could enjoy a Sunday School lesson each Sunday morning? Good news! You can find weekly lessons on the St. Peter's YouTube channel. All sorts of church videos are available on the St. Peter's YouTube channel including the most recent Musical Arts Concert and videos for Kindergarten-grade 4.
Rotation Sunday School lessons can be found by going to the following playlist- https://www.youtube.com/playlist?list=PLchet49yt-WvgwObMt8yWn0b1sEBpRVnc
Join Us For Worship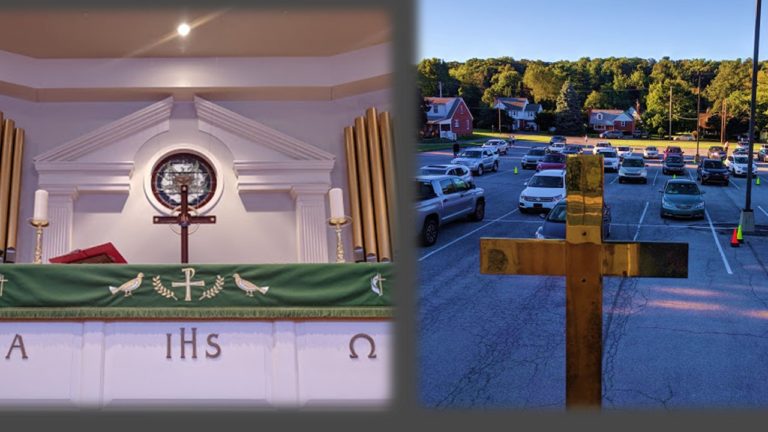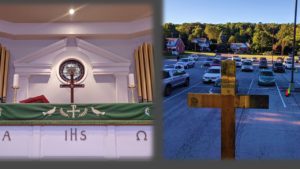 Join us for live-streaming worship on Sunday morning at 10:45 a.m. by following this link – https://www.stpeterslutheran.org/live, and pray, sing, and listen to God's word all from the safety of your home!
Or you can join us in person for Drive-In Worship at 6:30 p.m.  A simple celebration of Holy Communion is offered along with a sermon, brief liturgy and two hymns.  You do not need reservations, but if you would call the Church Office to let us know you are coming, we can be prepared with bulletins and communion elements.
Note: beginning October 4, the Drive-In Worship service will change to 4pm!
All Saints' Remembrance Sunday November 1
All Saints' Sunday is a day we recall loved ones who have died in the last 12 months and look to the promise of the resurrection. If you have names of loved ones you would like prayed for during the November 1 All Saints services, please contact the church office by email or by phone (717) 569-9211. We ask that you list the name of the person for whom we may pray and also give your name and contact information in case the church office has questions of spelling and pronunciation.
Have You Taken The Worship & Education Survey?
Worship & Education Survey
As our county and community are engaging in more in-person experiences, we are exploring some various options as ways that we may worship and learn together. Your feedback is greatly appreciated as we live out our mission in building a community of faith by God's grace.