Hi Folks – here is this week's Wednesday update on news from St. Peter's. We hope it will help you stay connected to the variety of moving parts in our congregational life and ministries.
Take Out Vacation Bible School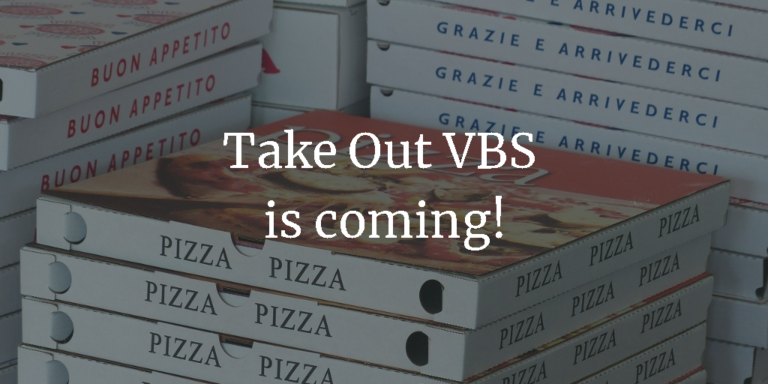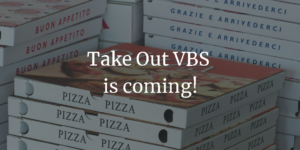 If you are wondering about VBS this summer, no worries. Our Christian Ed. staff are putting together a "take-home" version of VBS for you to use with your family, or close friends with whom you are safely sharing contact. Watch for a sign-up link in email and on the website in the coming weeks.
The take-home version will feature lessons, music, activities, games and puppet shows. Consider keeping your kiddos safe and sane with this summer learning option.
Summer Christian Education
With so many staying close to home this summer, your staff is continuing many educational offerings over the summer. Currently, these all occur through the Zoom platform.
Looking to Sunday – study the lessons for the coming Sunday, on Tuesdays at 12:30 PM. Contact Pr. Sarah for specific dates of the classes
Wednesday Bible Study – study "the Life of Luther" and "the Book of Revelation on Wednesdays at 9:30 AM. Contact Pr. Craig for specific dates of the classes
Pub Theology – have open discussion on a variety of current topics on Wednesdays at 7:00 PM. Contact Sr. Dottie for specific dates of the classes
Faith & Values – for signs of hope and how God works in and through relationships on Thursdays at 8:00 PM. Contact Pr. Sarah for specific dates of the classes
Crosspoints Class – we are discussing "Questions You Always Wanted to Ask a Pastor but Haven't on Sundays at 2PM. Contact Pr. Craig for specific dates of the classes
St. Peter's Garden Tours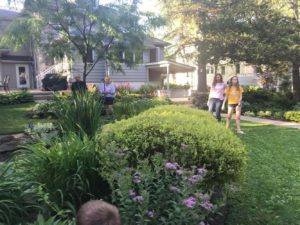 Looking for an evening activity that will connect you with the beauty of nature and the fellowship of church friends?  Why not try one of our St. Peter's Garden Tours.  Joy Hosler recently started a garden tour for St. Peter's members.  It's an opportunity to open up our gardens to show and visit with other church members in a socially distant and safe way.
The next upcoming tour is on June 22, when we will tour the "Island Gardens" of St. Peter's parking lot along with our Memorial Garden!
On June 29, we'll gather at the Lambert/Feldt home to enjoy their horticultural wizardry. Stop by any time between 6:00-7:30 p.m. If you wish to host a garden tour please use this sign-up link: https://www.signupgenius.com/go/30e094ea8ad23a13-garden4
Contact Joy Hosler for information about participating. Don't have needed contact information? Contact the staff, and we can help you connect with each other.
Finance Update
Your staff and finance committee continue to thank you for your faithful stewardship in uncertain times. As of the end of May we are about $11,600 behind in our regular giving, and about $5,400 behind in our debt reduction giving. Neither amount is unusual for this time of the year, and given the financial landscape we face, these are seen as encouraging numbers by our church leadership.
We did quality for and receive one of the CARES Act "loans" back in March, and have that money in the bank as a safety net for us. We are ahead of budget in our benevolence payments, and have fully paid our benevolent commitments to all of our local benevolence partners.
Summer is typically a risky time for churches in terms of giving, so we ask you to please continue your strong and consistent stewardship.
We also extend our thanks to those who have donated to our Covid-Relief fund. We have not had any requests for assistance yet, but still expect some requests as unemployment continues for some, and the stimulus funds and unemployment programs struggle to keep up with the needs of people.
God's Peace, Your Church Staff