Here is this week's Wednesday update on news from St. Peter's. We hope it will help you stay connected to the variety of moving parts in our congregational life and ministries.
WORSHIP LIFE AT ST. PETER'S — NOW
Two Fridays from now Lancaster County will be moved to the "yellow phase" of public life in our Covid-19 world.  Please be aware that the allowance of public gatherings up to 25 people (who are wearing masks and social distancing) will not allow us to return to public worship in our sanctuary.  So, we will continue our digital worship offerings as planned, until we reach the green phase of public life.  Church staff is in the process of discussing whether there are other small group events that might be able to convene … probably outside on our property … and what restrictions would make sense for those events.  We'll keep you posted.
WORSHIP LIFE AT ST. PETER'S — LATER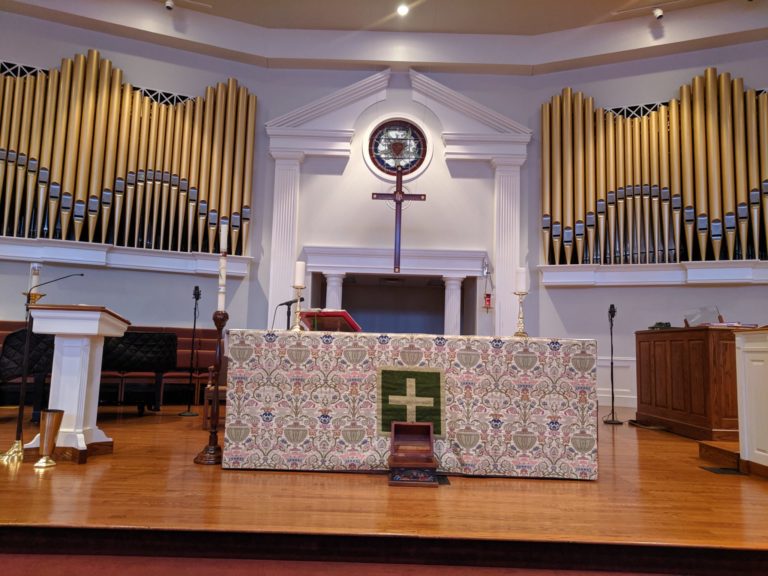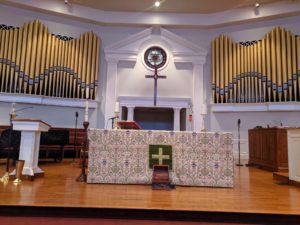 Your worship staff (Pastors Craig & Sarah, Adam Lefever Hughes, Erik Teichmann and Sister Dottie) continue to explore the steps and equipment needed to provide streaming worship from the church sanctuary. 
In doing so we are researching options that will allow us to continue providing that service when we return to a more normal worship environment in the future (we have already been streaming Sunday worship in New Day worship each week, prior to the Covid-19 outbreak).  Matching the right equipment to the visual and acoustic needs in a large sanctuary, finding that equipment we need, and contracting with the right persons to insure the right assessment and installation of that equipment, does not happen overnight. 
Depending on services we provide in-house and what services we outsource, the cost should land in the $5,000-10,000 range. Next steps are seeking Worship Committee and then Congregation Council approval. If all things fall into place, a potential unveiling of live-stream worship in the sanctuary could occur in early August.  We'll keep you posted on our progress.
HYMN SING SUNDAY – JUNE 7 – HELP US CHOOSE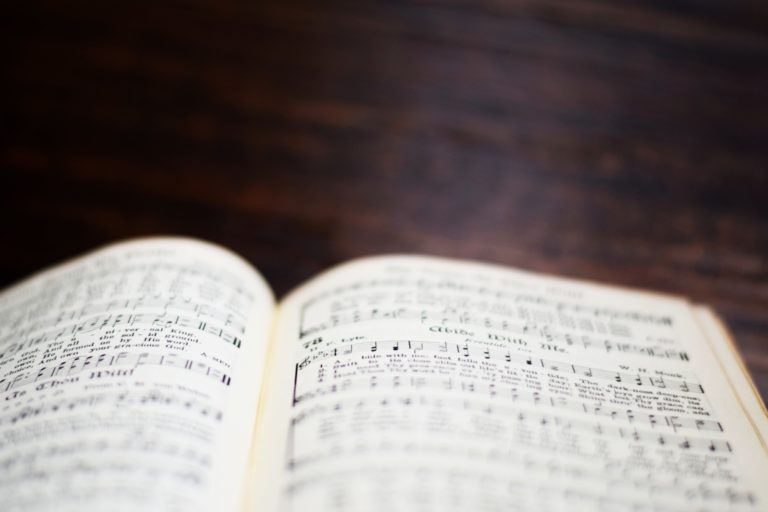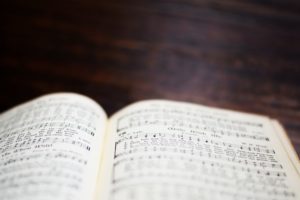 On June 7th, we will have our first summer hymn sing.  Yes, it will be a little different, but still fun to do.  We would love to have some hymn suggestions from you!  Please send your ideas to Adam Lefever Hughes no later than Monday (6/1) of next week.
EDUCATIONAL CLASSES THIS SUMMER
We will continue to offer educational classes via Zoom throughout the summer.  Some will move to a non-weekly schedule … some may have some "block" scheduling of classes. 
Coming soon – Please be aware that Pr. Sarah will also be offering a new 30-minute Bible Study "Looking to Sunday" Bible Study, with Bible readings used in worship on the coming Sunday.
BENEVOLENCE UPDATE
We continue to be committed to keeping our benevolent  contributions to local and global ministry partners up to date, just as you strive to keep your pledges and tithes to the church up today.  We are fully paid through May, and have fulfilled our yearly commitment to our local ministries here in Lancaster County.
Together, we are God's people in a new world. See you again, next Wednesday.
God's Peace, Your Church Staff