For years St. Peter's quilts have traveled around the globe to bless those in need, and now they are traveling to downtown Lancaster for a need in our own backyard.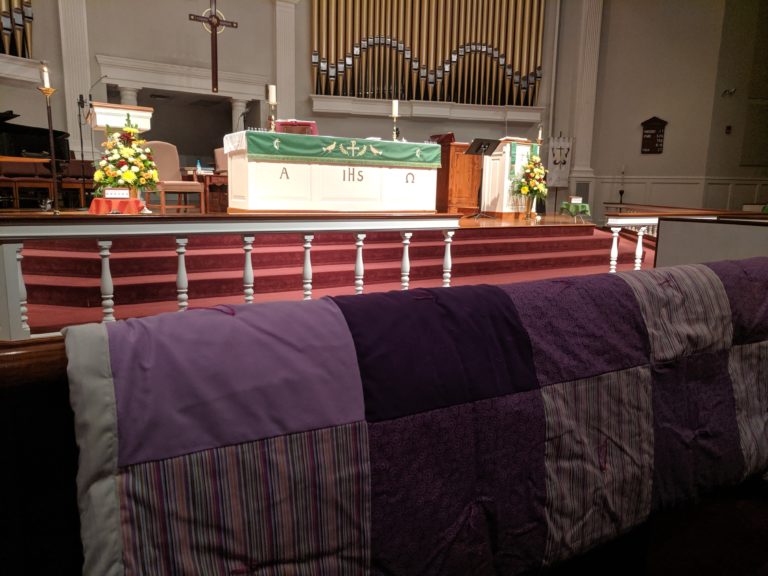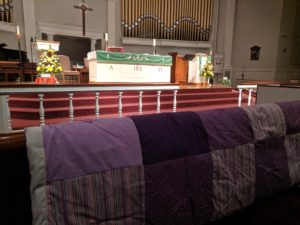 The quilting ministry is a long-time, beloved ministry at St. Peter's and we have several dedicated volunteers who use their skills and patch quilts at church and from their own homes, as well. We are also grateful to those who donate sheets and fabric that can be made into the quilt blocks. Perhaps you have been in church in October when we have blessed the quilts before they are sent to Lutheran World Relief. Quilts have also been shared with local services like Mom's House and Transitional Living Center.
A Local Need
At Christmas time, Jan Gigl visited Transitional Living Center (TLC) located on King Street in Lancaster, and she discovered that there were a number of children in residence who were without homes. Currently 37 children reside at TLC with family members. She shared what she saw with our local social committee, and since then the quilting ministry has focused much of its energy to providing quilts to people at TLC.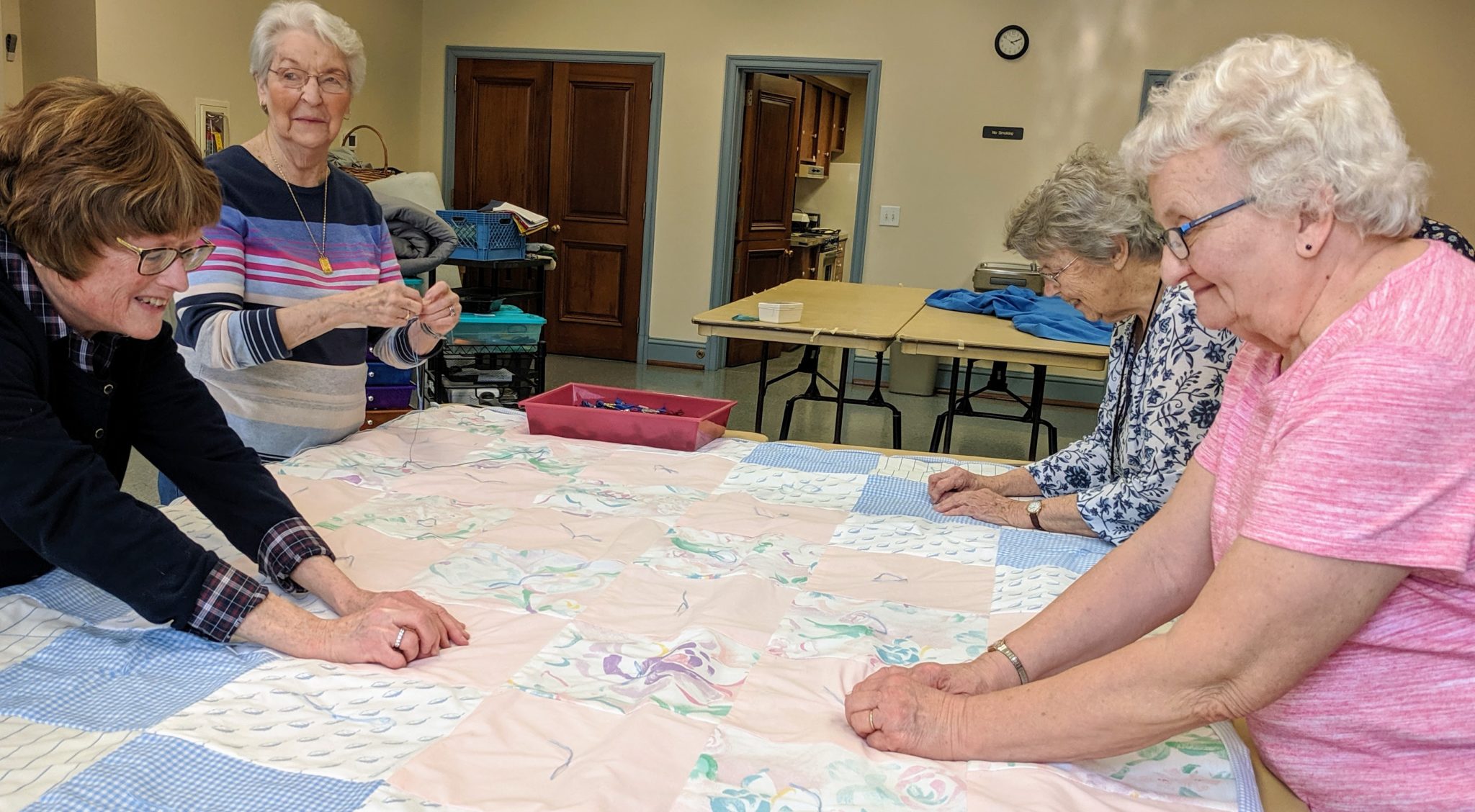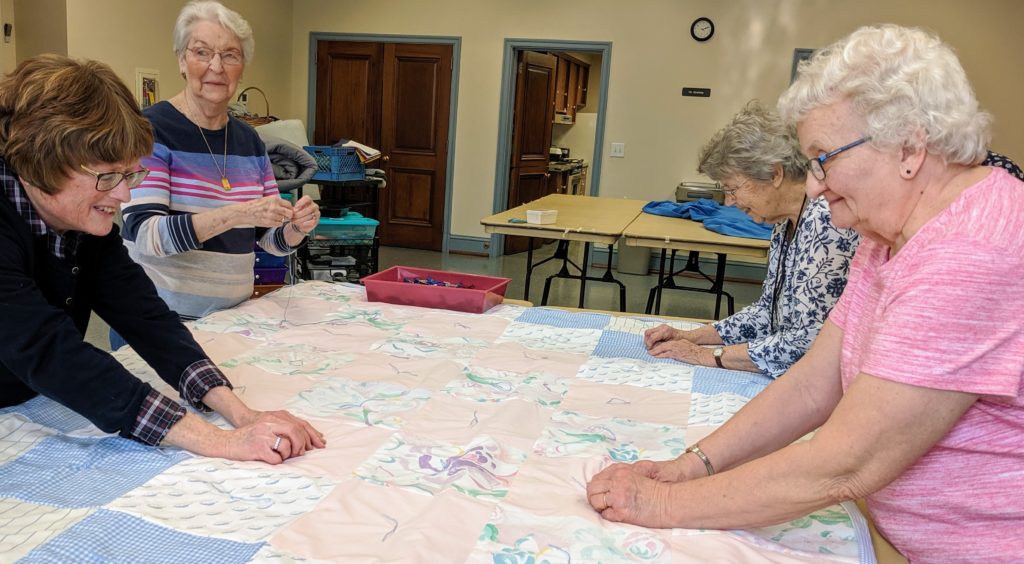 How Do We Respond?
The quilting ministry vowed to make quilts for people in transition at TLC. Each person gets a quilt, and when they leave TLC they take their quilt with them. Since September, the St. Peter's quilting ministry has created 108 quilts to be shared with folks who could really use some TLC (tender loving care).
How You Can Help
This Lenten season our midweek offering is designated to go to the quilting ministry so that they can buy the needed batting to make the quilts. During our Lenten season, please consider how your midweek Lenten gift may bless a neighbor in need.
You can also give a gift specifically designated to the quilting ministry.
If you have fabric or sheets that you can donate, please consider helping in this way, as well.
Lend a hand. The quilters gather on Mondays at 1pm in Augsburg Alley.
Why Do We Respond?
The Ignatian Spirituality Practice invites us to examine the truth that God is in everything. Some questions that come with this examination is:
What do you see that breaks God's heart?
Where do you see signs of God working?
What do you think God is dreaming/hoping for the place you are walking?
In the case of the quilters, they saw God's heart breaking with children who are homeless, and saw God at work in the Transitional Living Center, and felt God inviting them to be part of this work.
Where do you see signs of God's work in and around you, and how is God calling you to be part of this story of grace and good news?