We gathered for our yearly congregational meeting on November 10, 2019 and as a community gave our blessing for ministries occurring in 2020. Check out the highlights of the meeting below.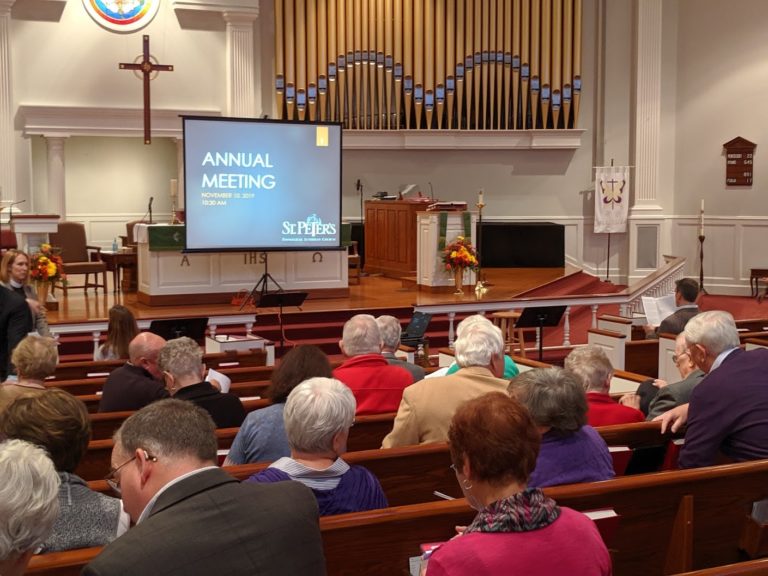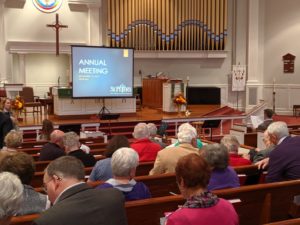 The pastors shared thoughts that St. Peter's is now at a time when we are exploring new ideas about the mission and stewardship of our worship and meeting places.
We elected leaders who will guide the congregation in planning and developing the direction of our mission.
We ratified constitutional updates, which will serve us going forward.
We learned about our strong St. Peter's Endowment Fund, which will help us to have a broader mission with financial stability and funding of specific needs that arise.
Our financial reports are healthy; offerings and bequests to the church have allowed us to meet expenses and benevolences. Members have often made extra gifts to fund special expenses.
We approved the preschool budget. Our preschool operates very well to educate the young children of the community and does so in a financially responsible way.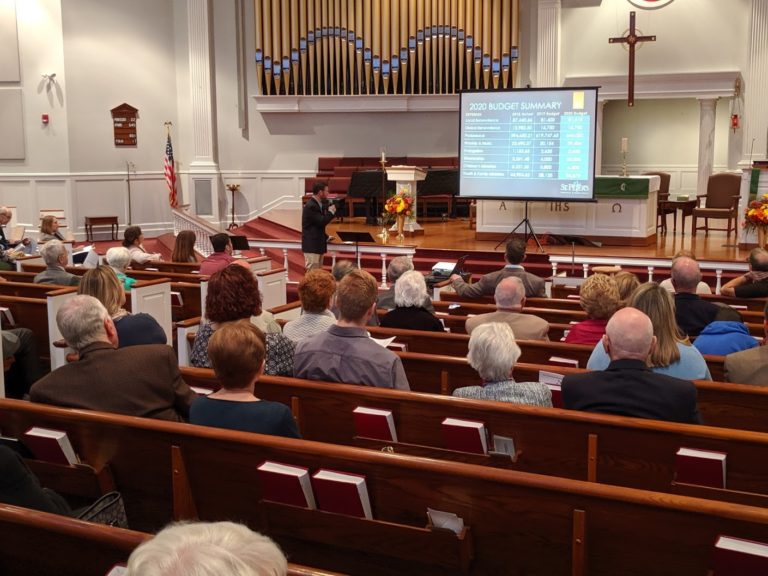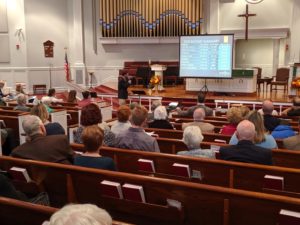 We approved the 2020 operating budget as proposed by the finance committee. We discussed the creation of a separate capital budget in the future, which will allow us to meet the infrastructure needs that arise in a large and varied building built over many years and to support our programs and ministries.
A feasibility study about the proposed Mission Campaign will give us needed information and planning ideas before a campaign gets underway. This feasibility study is funded by a generous designated gift.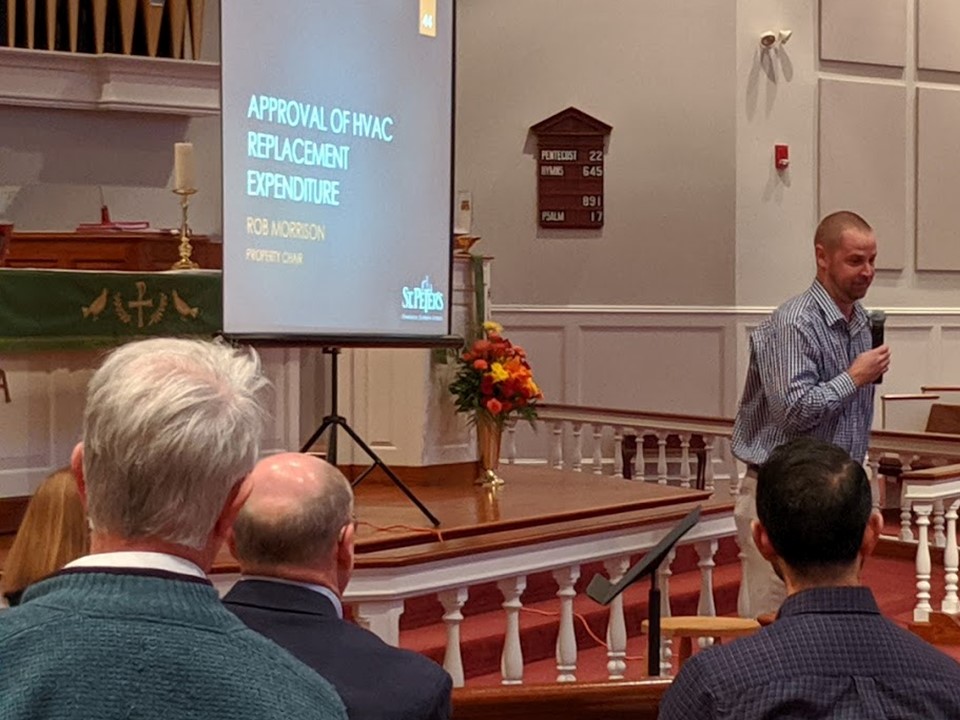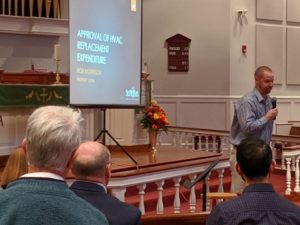 We approved the expenditure of $170,000-200,000 to perform immediate necessary HVAC (Heating, Ventilation, and Air Condition) replacement needs in Augsburg Alley and the south side of the church campus.
Our many Committees are working faithfully to plan and carry out the mission of St. Peter's Lutheran Church by "building a community of faith by God's grace."