St. Peter's community, meet Cecilia (Ceci for short)! Ceci, meet the St. Peter's community!
Coming in at around 760 pounds, 3 legs, and with 52 white teeth and 36 black teeth, Ceci is spending a few weeks at St. Peter's as a visitor before making her membership official. She plans to attend every traditional worship service and hopes to hear beautiful voices join hers in song. She also plans to attend as many musical arts concerts, town hall meetings, and annual meetings as possible. Meet Ceci.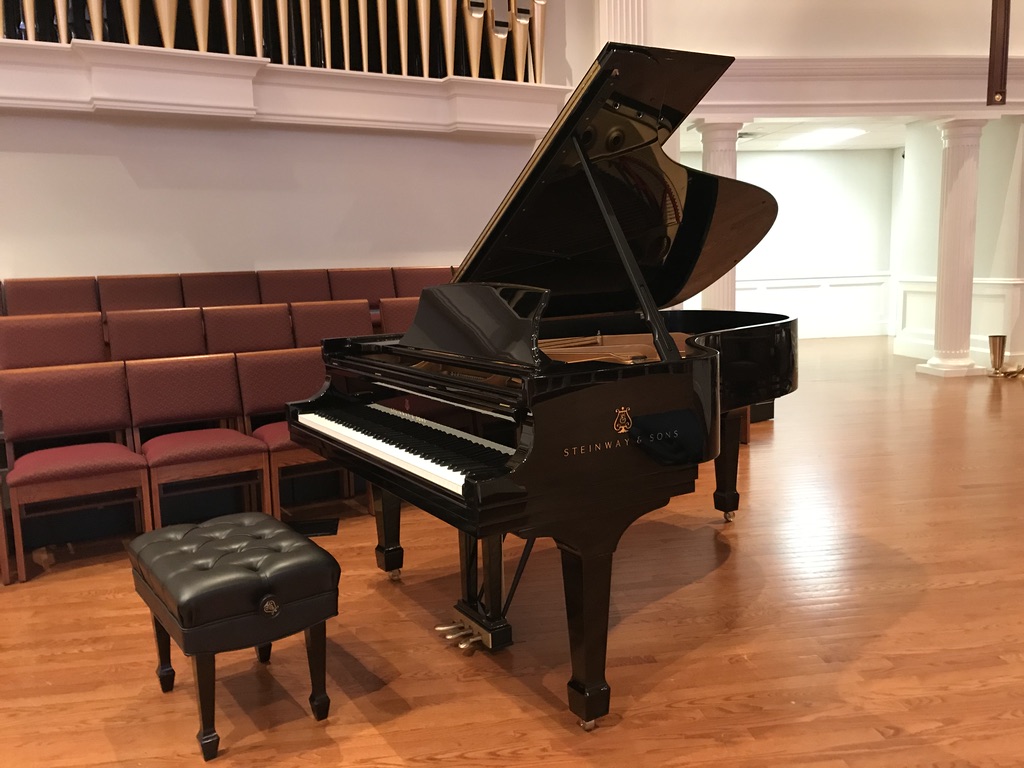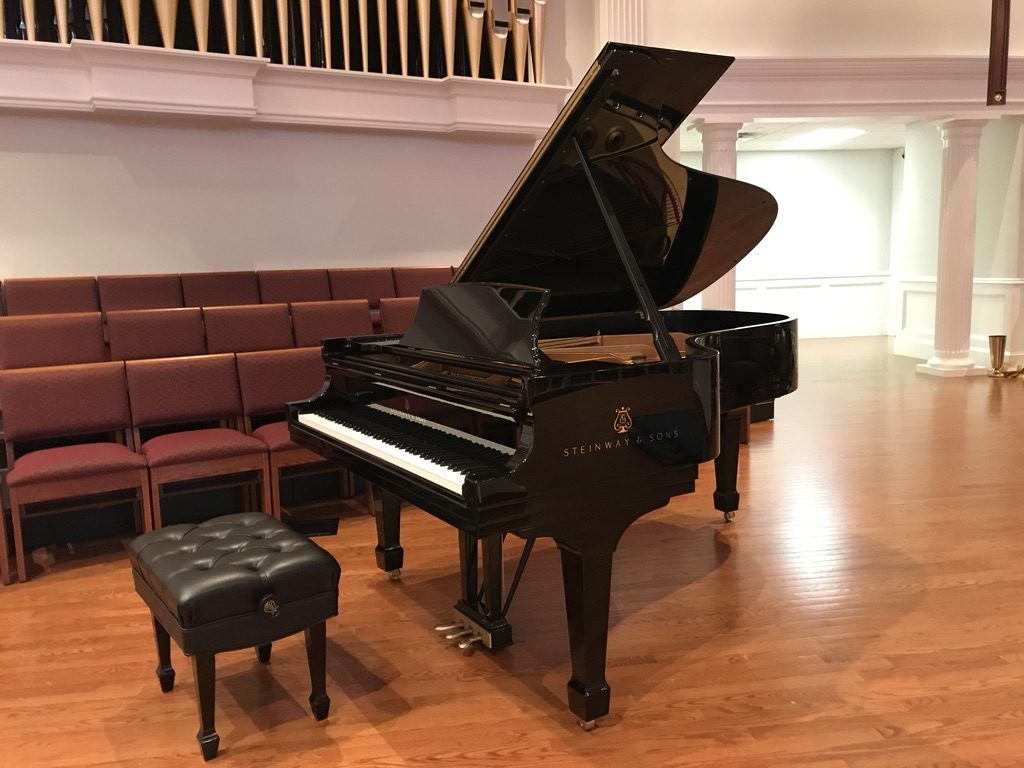 That's right, Ceci is a Steinway Model B grand piano and we will get to hear more from her later, but here's some background if you're joining us in the middle. Thanks to the generosity of a number of donors at the church, this instrument replaces the Yamaha in the sanctuary. Look for more specific thank yous in an upcoming post. The Yamaha (named Gregory, in case you were wondering) will find new life in the music room as the primary rehearsal piano. If you simply must spend more time in Gregory's presence, take a look at our choir schedule. All are welcome.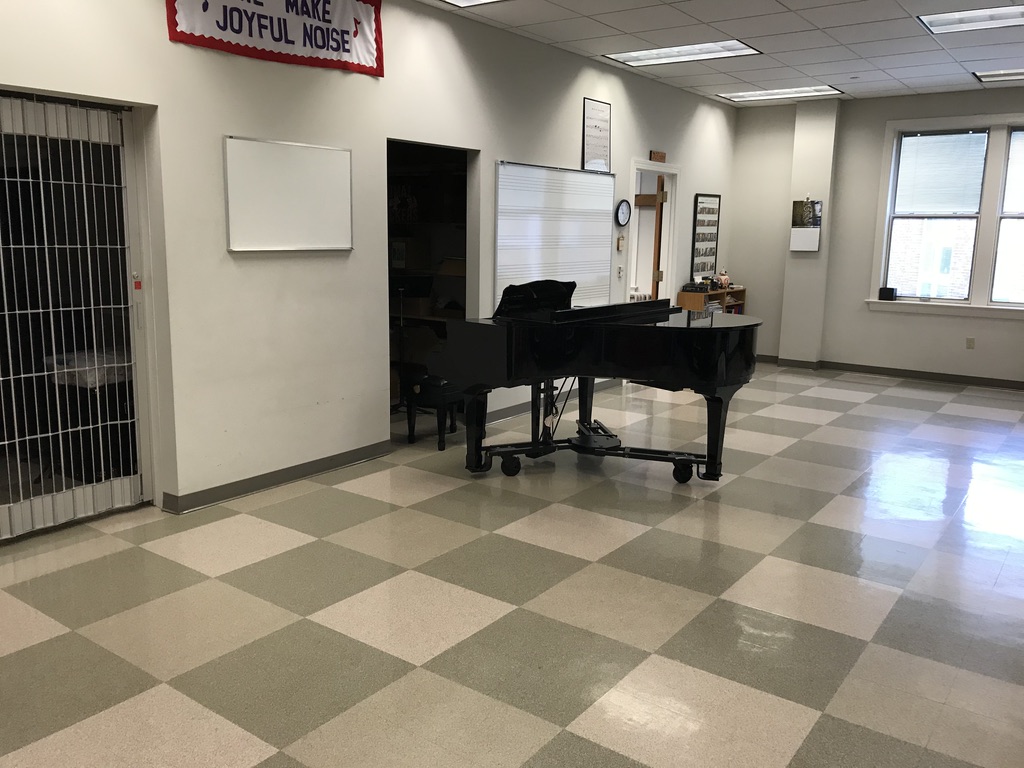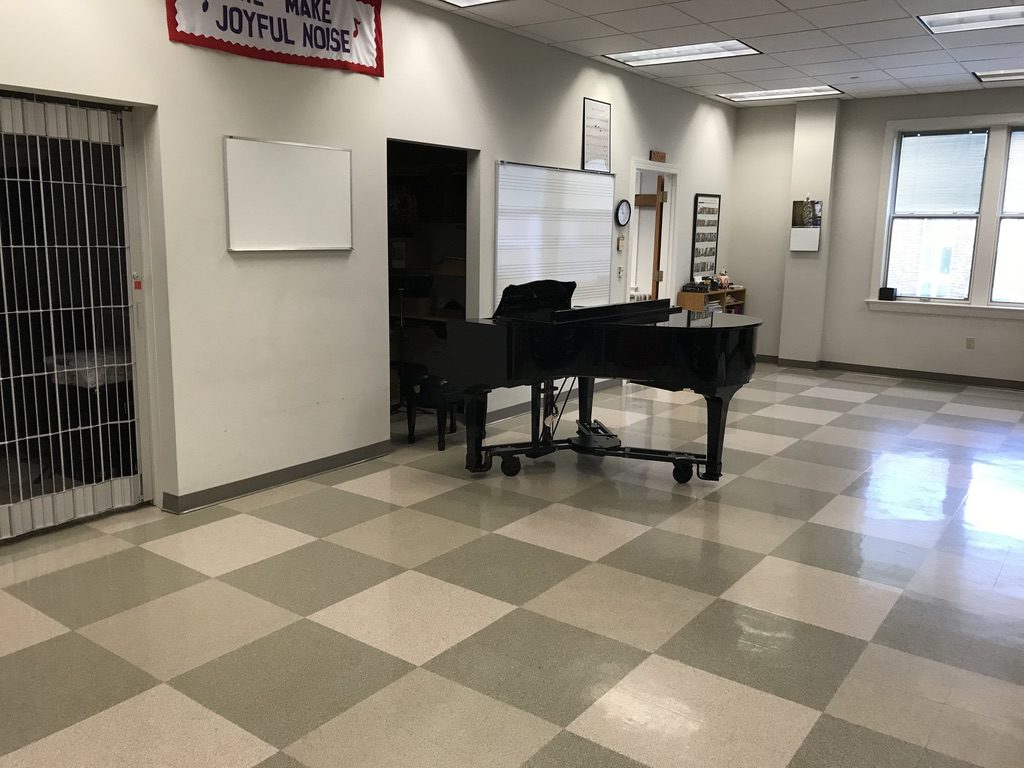 Ceci's namesake, St. Cecilia, is the patron saint of musicians and it is with her and the whole great company of saints that we pray this instrument to be a boon to the worship of the one true God, Father, Son and Holy Spirit here at St. Peter's. May all that we do bring God glory and honor and may we continually remind one another through words and music of the call to service issued by our Lord and Savior, Jesus Christ.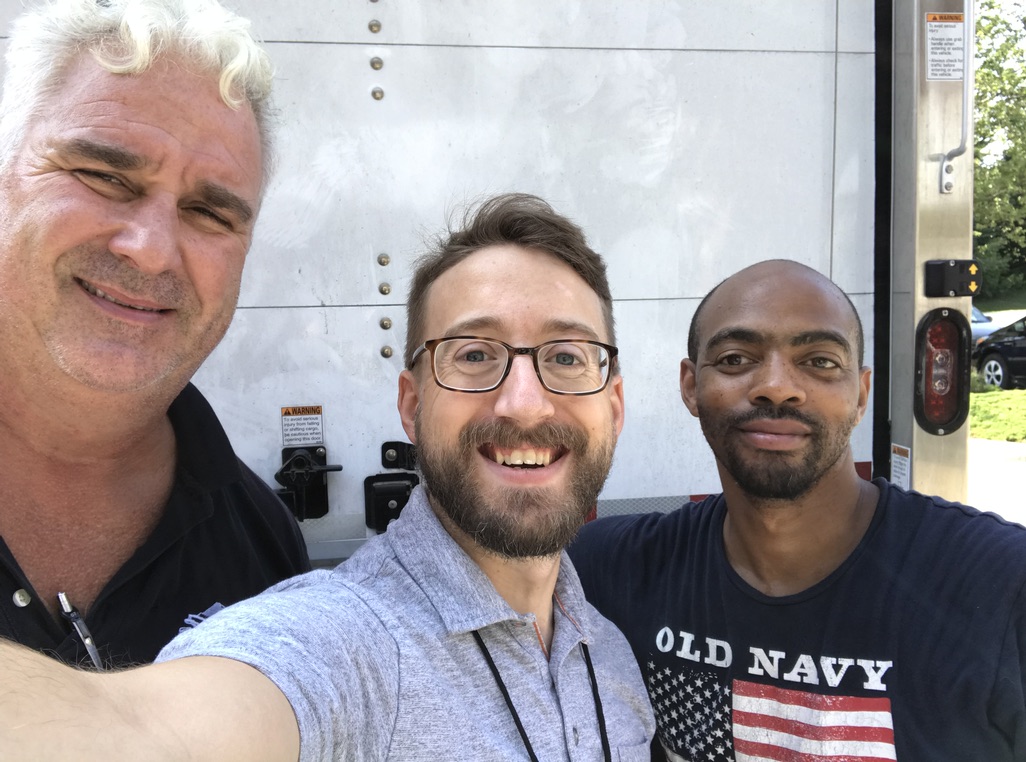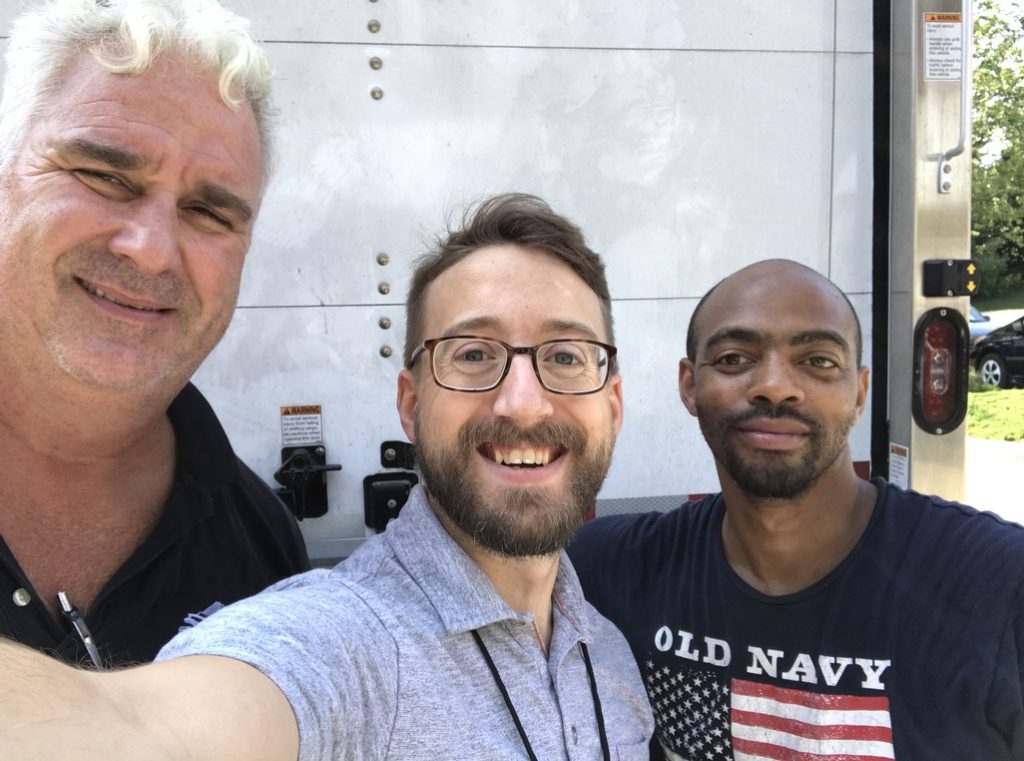 P.S. We're especially grateful for the expertise of B&N Piano Movers who made all of this happen. If you see these two out and about, give them extra high-5 and a "way to go." This is backbreaking work!