St. Peter's recently hired and installed two new staff members who will join us in our mission of building a community of faith by God's grace. You may know Betsy Linn as a fellow member of St. Peter's, but as the new Volunteer Steward, we hope you get to know her in a whole new way. This Q&A is a foretaste of good things to come.
St. Peter's: Where did you grow up and what is a favorite memory that took place there?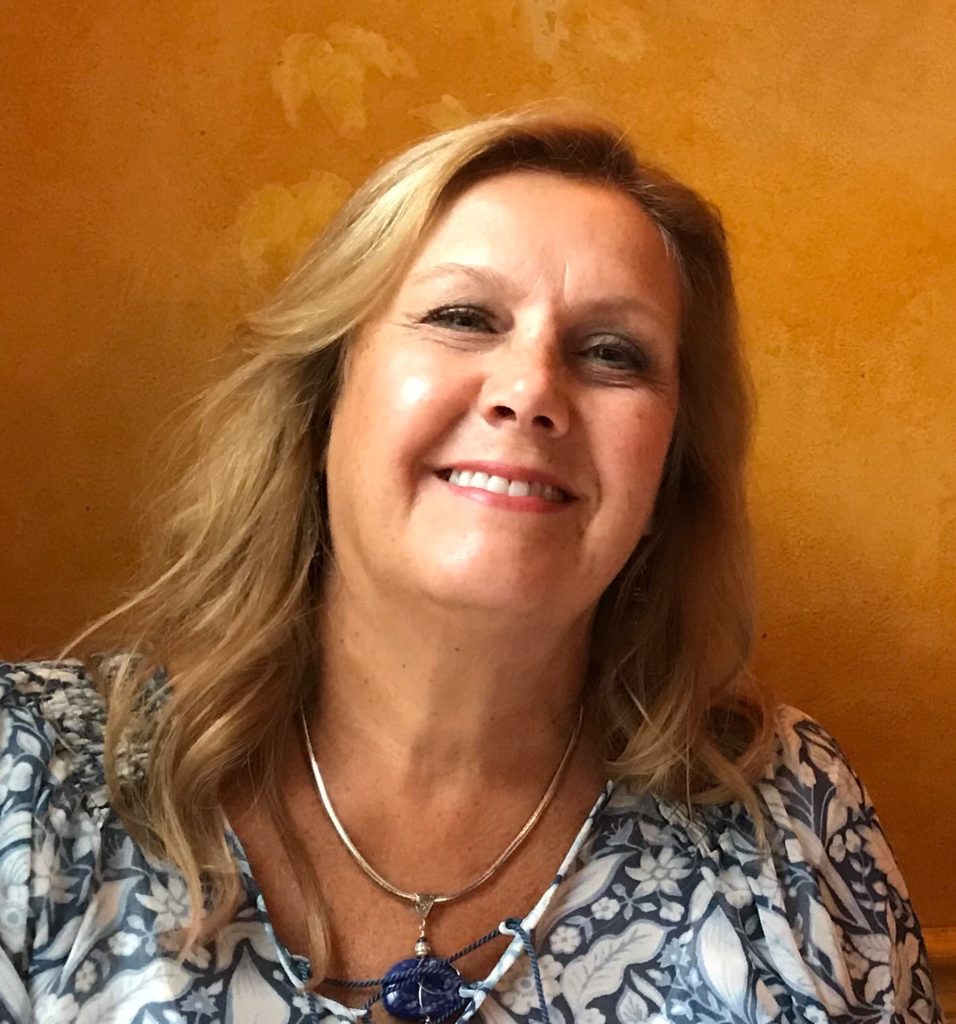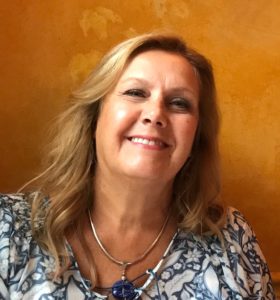 Betsy: I grew up outside of Philadelphia, in Abington Township. I also spent my summers in Ocean City, NJ, at my grandmother's home. My favorite memory is all the time I spent at the shore (not the beach) with my extended family. It was a wonderful place to grow up!
St. Peter's: You are a member of St. Peter's Lutheran. When did you become a member, and what is something that you love about this community of faith?
Betsy: We joined St. Peter's in 1986 right before our second child was born. We were visiting churches in Lancaster and were sold by the number of kids running around and Pastor Geib. Having no family in the area, my friends from church became my family. We support, comfort, and take care of each other. And I see that from the whole congregation.
St. Peter's: You have been hired as our Volunteer Steward. In your own words, can you tell us what that ministry looks like?
Betsy: Our community is filled with some of the most giving people I've met. But right now, it seems the same people are doing a multitude of tasks. Once our volunteer records are updated, we need to get more parishioners involved in some type of volunteering.
I believe you feel more connected when you participate in other ways besides Sunday worship.  I plan to work with committee chairs to engage additional people in serving, in some way, at St. Peter's. We have 111 different activity groups. There is something for everyone!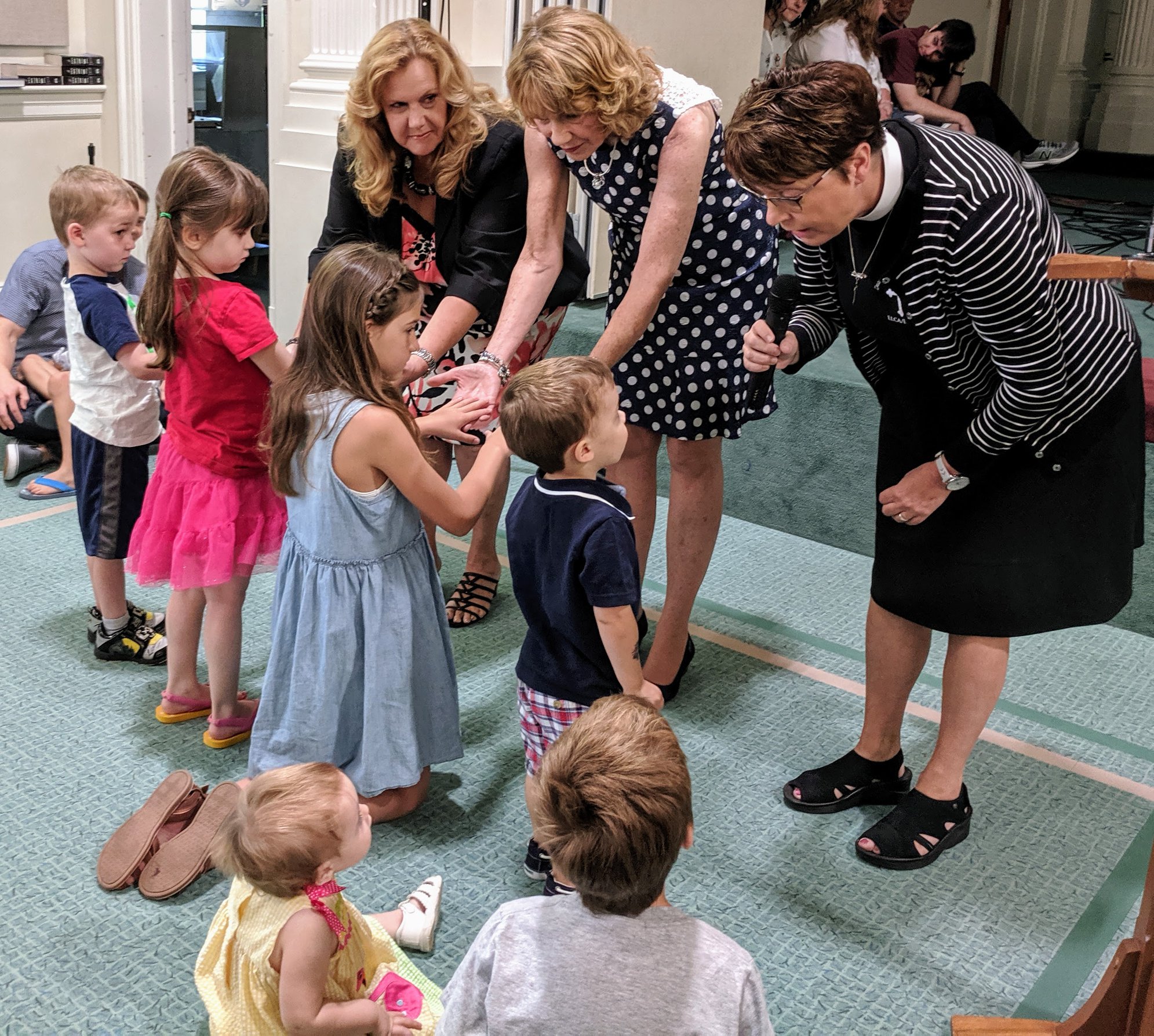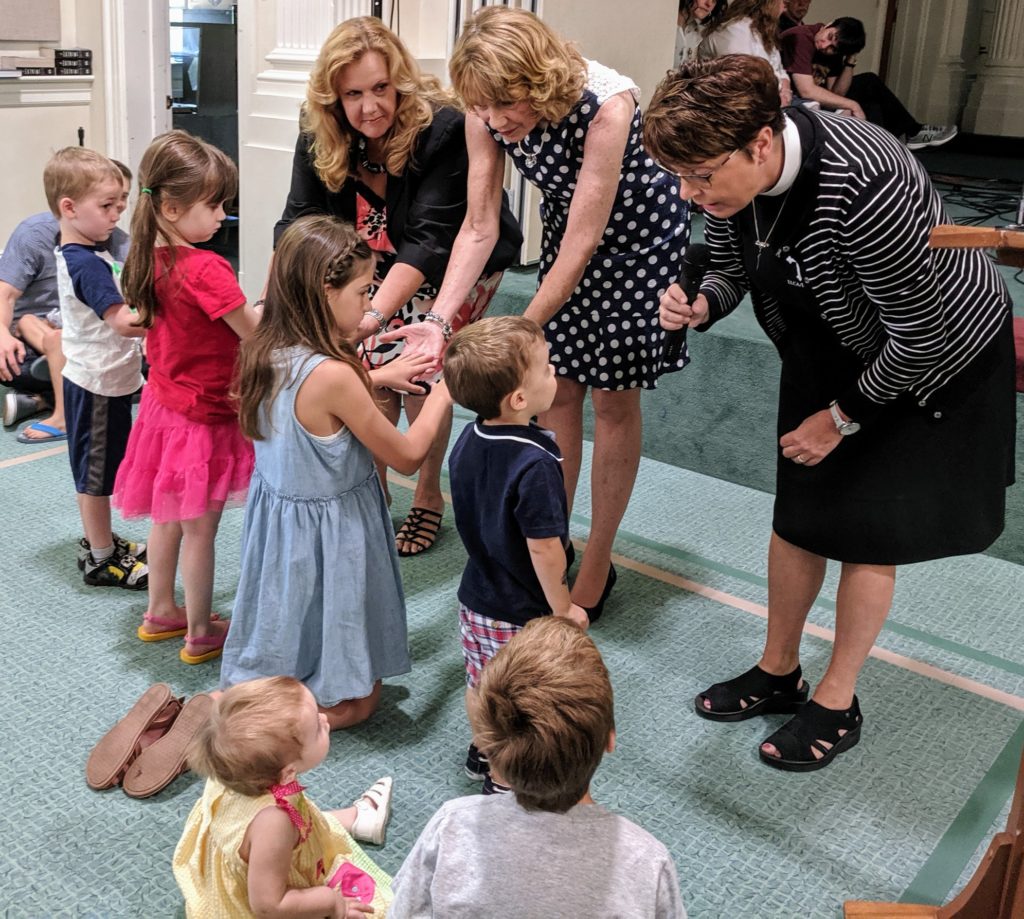 St. Peter's: During your installation you promised to faithfully carry out the duties to which you were hired. The congregation was also asked to share in the mutual ministry of serving the Lord. What are some ways that we as a congregation can support and help as you begin your role?
Betsy: I need the congregation's help in figuring out who serves where. Much of our data is outdated, and the committee chairs can help by providing updated information.
I'd also like to see members that have not served recently, contact me with what they like to do and I can connect them to the correct activity. Again, we have so many ways to be a part of this wonderful ministry!
St. Peter's: This last question is the big, serious question. Which do you prefer, chocolate or vanilla?
Betsy: CHOCOLATE!!!!!
Our community is filled with some of the most giving people I've met.

-Betsy Linn