Lower Susquehanna Synod Assembly
Every year the Lower Susquehanna Synod gathers together for an assembly including rostered leaders, voting members from 238 churches, synod agencies, and representatives from our national churchwide expression of the ELCA.
All in all there were over 500 of us gathered at Messiah College in Mechanicsburg, PA. The synod assembly began Thursday evening June 6 and concluded Saturday afternoon June 8, 2019.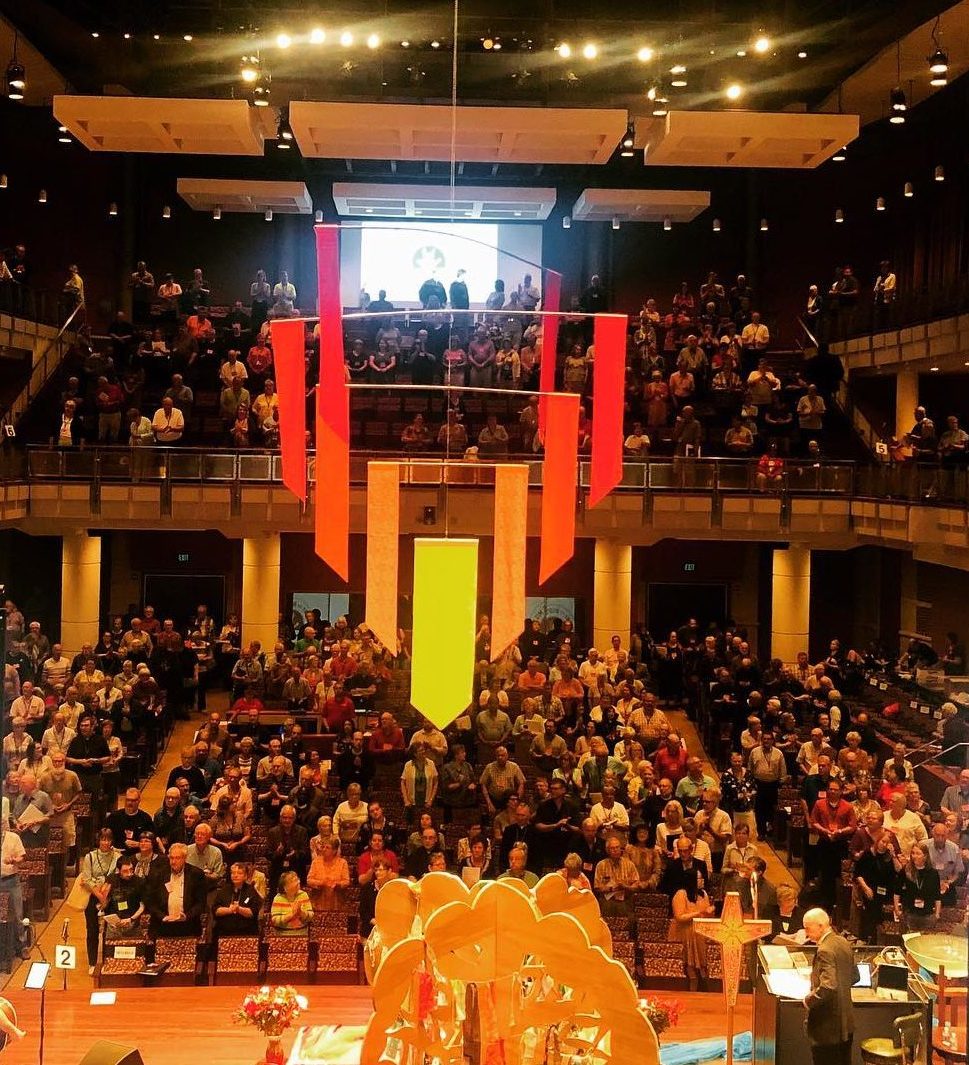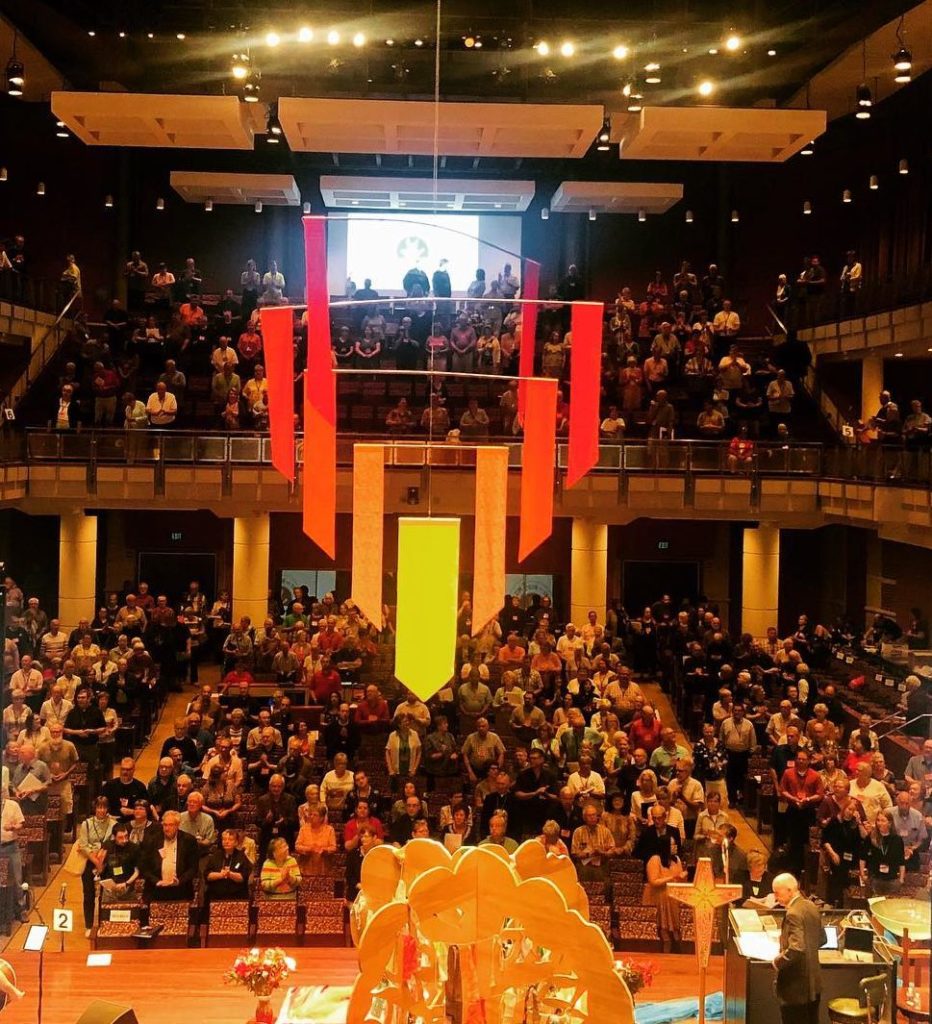 Much of our time was also spent hearing about mission moments throughout our synod–including the stories of young people serving the Lord, churches working together to better serve their communities, and the many ways in which the synod is feeding those who hunger. The assembly also thanked long serving pastor Rev. Thomas McKee for his many years of service.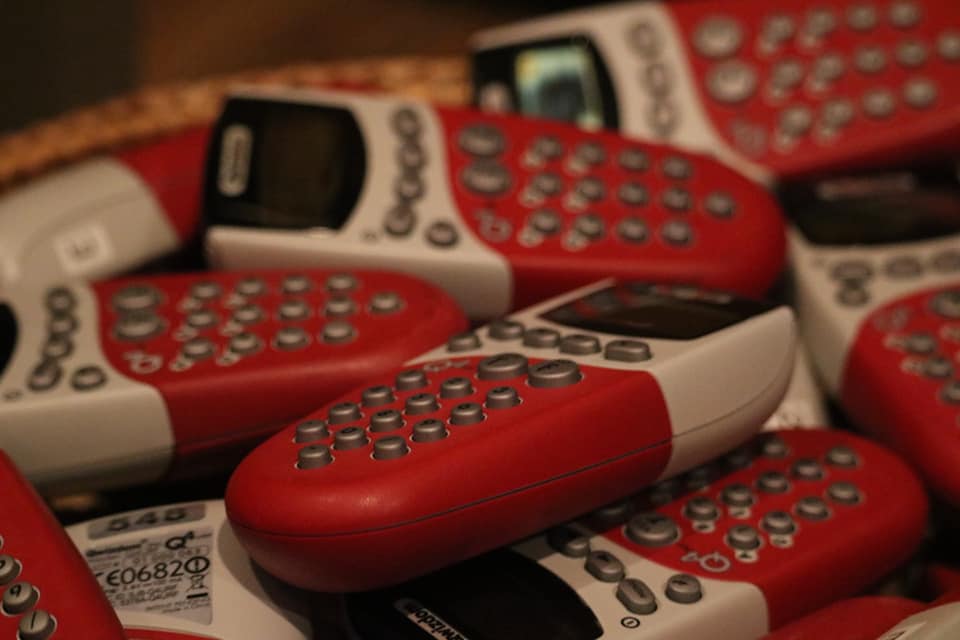 Agendas and Elections
Like a yearly congregational meeting, the agenda includes items like the budget for the synod, salary packages for rostered leaders, as well as electing rostered leaders and lay people to serve on councils and committees throughout the synod. Memorials sent from the synod to our national churchwide expression were also voted upon. Some of these memorials included issues of insurance for churchwide staff, support for the Augusta Victoria Hospital in Jerusalem, as well as purposeful engagement in the Holy Land.
While voting for rostered leader salary packages, a spirited conversation arose regarding the base salary for deacons. Historically, deacons have been paid significantly less than pastors. During the conversation, many members of the assembly learned that deacons rostered in Word and Service ministries must earn a master's level education. As a step toward parity, the assembly voted to raise the minimum salary package for deacons.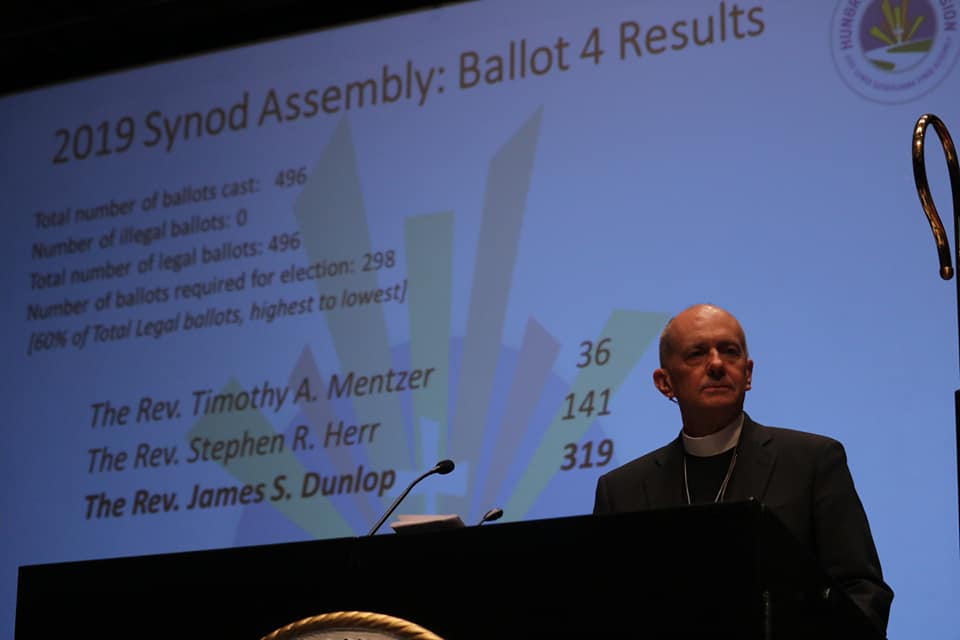 Electing A Bishop
Among the many elections, this year the Lower Susquehanna Synod gathered to elect a bishop. The first ballot required each member of the assembly to complete a ballot by filling in the name of the pastor they saw fit to lead as the synod's bishop. During the various ballots, biographies of the candidates were made available. The three candidates who received the most votes after the third ballot Pastor Tim Mentzer, Pastor Steve Herr, and Bishop James Dunlop. After the third ballot the candidates had a Q&A. On the fourth ballot Bishop James Dunlop was reelected as bishop to the synod for a second term. Each term is six years long. He spoke of his joy and the presence of the Spirit's work in the work of the synod.
Worship, Music, and Ordination
The assembly enjoyed worship, prayer, and singing led by a number of worship leaders. Sister Dottie Almoney served as assembly chaplain and Erik Teichmann led song moments prior to synod discernment and decision. During the Friday night worship James Anderson, Marissa Becklin, Jay Eckman, and Molly Haggerty were ordained as pastors in the Evangelical Lutheran Church of America.