Each week we're spotlighting a ministry at St. Peter's to show our mission in action. This week, we're looking at our Intern Ministry.
---
Our Ministry
The intern ministry committee members undertake the task of helping the intern prepare for the ministry. The intern works closely with the rostered staff developing competencies in theological articulation, leading worship, preaching, teaching, evangelism, pastoral care, stewardship, and social ministry. The intern also works with the intern committee members, discussing sermon evaluations, observations of teaching, learning covenants as initiated by the intern, as well as an intern project and mid-year and final evaluations. The committee members, through their faith, love, sensitivity, patience, and practical ministry of the church, work with and encourage the intern to help prepare him/her for the role of pastor.
But those who hope in the Lord will renew their strength. They will soar on wings like eagles; they will run and not grow weary, they will walk and not be faint.

–Isaiah 40:31
Bill Sassaman, Intern Committee Member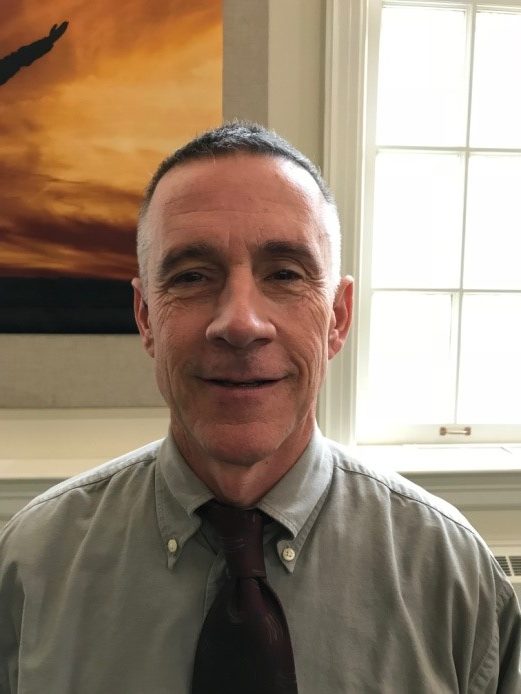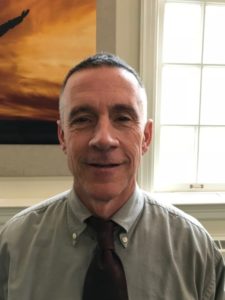 "Having taught mathematics at Manheim Township High School for over three decades, I have witnessed first-hand the value of developing the educators of our future classrooms. Personally, I have been asked to serve as a mentor for over ten student teachers during my teaching tenure.
"As a member of St. Peter's Lutheran church since the mid-80s, I have also been witness to a church that is dedicated to the development of vicars aspiring to become future pastors through its intern program. To my knowledge the church has committed to the vicar program every year I have been a member.
"The past two years I have served as a member of the intern committee here at St. Peter's. The committee is made up of eight volunteers representing a heterogeneous group of careers, ages, and experiences under the chairmanship of Neil Snyder.
"By attending sermons and generally watching the vicar in "action" our committee members offer feedback to the vicar through both formal and informal evaluations – focusing our attention on the process of growth development.
"I believe St. Peter's participation in our internship's development of future pastors is a rewarding program that benefits both the vicar and the church. The vicar receives an ongoing professional education in the teaching process and the church gains an additional staff member, albeit temporary, to assist with teaching classes, serving as a church representative in our community and assisting with the increasing demand on church programs and services.
"A win-win situation for all. I feel blessed to be a part of the program and encourage the church to continue its commitment to this outstanding cause."
---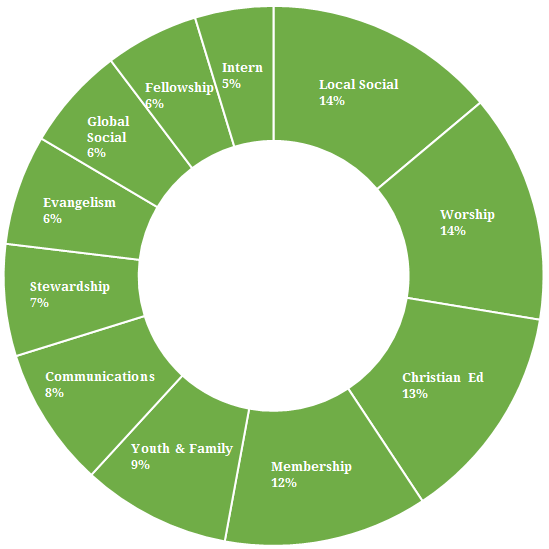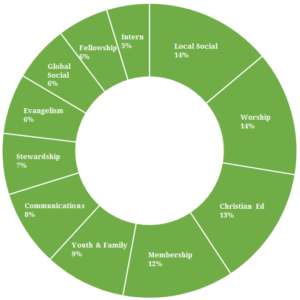 4.7% of our budget supports our Intern Ministry