Advent, Christmas, and Epiphany hang together wonderfully as a unit of the church year.
As Advent and December marched on, we all felt the gathering darkness as the days shortened and the nights lengthened. We pushed back this darkness by lighting extra candles, decorating our worship spaces and houses with lights, and by singing songs about awaiting the coming light.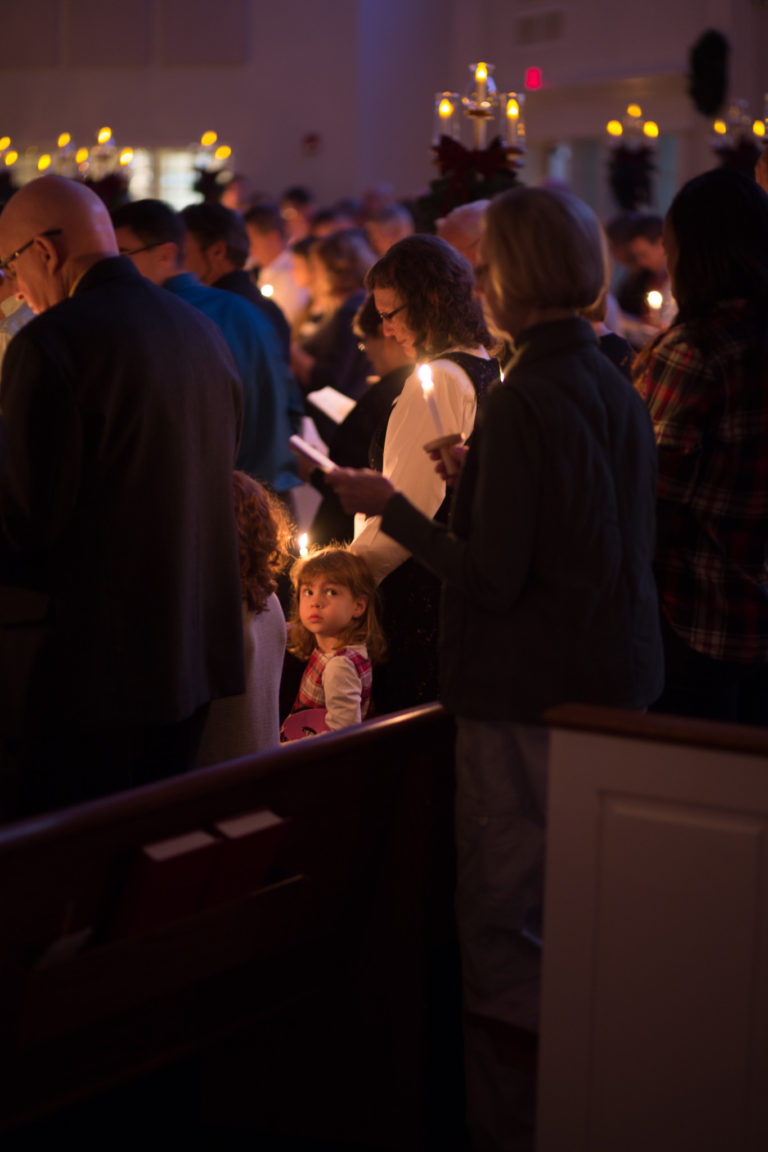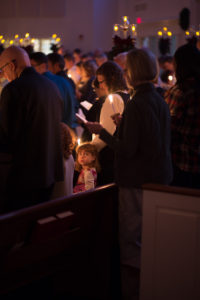 Christmas Eve came with its abundance of light: an advent wreath full of lighted candles celebrating Jesus's birth, Christmas trees with beaming lights, and handheld candles beaming bright with Silent Night as our song. The season of Christmas ends this Sunday, bringing us to the Day of Epiphany when we remember the Magi who followed the star over Bethlehem revealing Christ to the nations. The time after Epiphany is often full of references to light or of revelations. January has us celebrating Jesus's baptism, the miracle of water turned to wine at Cana, and we hear Jesus's dramatic revelation in the temple that he fulfills Isaiah's prophecies.
The church year and the calendar year
I love to think about how the seasons of the church match up with our experience of time on this earth. As I said earlier, December and Advent are times we feel the shortening of the days in the northern hemisphere. The farther north you are, the more dramatic this shift to darkness can be; in some places (Scandinavia, for example) the sun is completely shut out. The great Finnish Advent hymn Lost in the Night would have us sing:
Lost in the night do the people yet languish,
longing for morning the darkness to vanquish,
plaintively sighing with hearts full of anguish.
Will not day come soon? Will not day come soon?
Yet, we always celebrate Christmas after the Winter Solstice as we notice the days getting longer. We time our celebration of Christ, the light of the world, breaking into our world as the world itself increases in brightness.
What a beautiful thought that Christ's birth actually marks the return of light to the world around us.
Of course, the cold weather continues, but the brightness also continues to increase on Epiphany and beyond. With the returning light we begin to see things more clearly and God begins to reveal the depth of his love for all of creation in the person of Jesus Christ. Baptisms, weddings, and proclamations in the place of worship can be revelatory moments where a new reality comes into being: God claims us in baptism, two become one in marriage, and Jesus is revealed to be the anointed one.
These seasons of light, Advent-Christmas-Epiphany, are uniquely tied to the goings on this time of year just as Lent and Easter are tied to new growth and rebirth. This January, notice the changes in the light with me as God continues to reveal the depths of God's love for all.