November is a time we often think about feasting. Of course, we have the greatest feast of the whole year, that most wonderful event of the whole holiday season, Thanksgiving.
Bear with me here. I know that the traditional Thanksgiving story we tell is at best a feel-good story about people of different backgrounds getting together to give thanks for the harvest of the year. I know that in terms of historically accurate and multi-culturally appropriate holidays, Thanksgiving is definitely not at the top of the list. On the contrary, I'm talking about a different kind of Thanksgiving and a different kind of feast: communion.
What is a feast?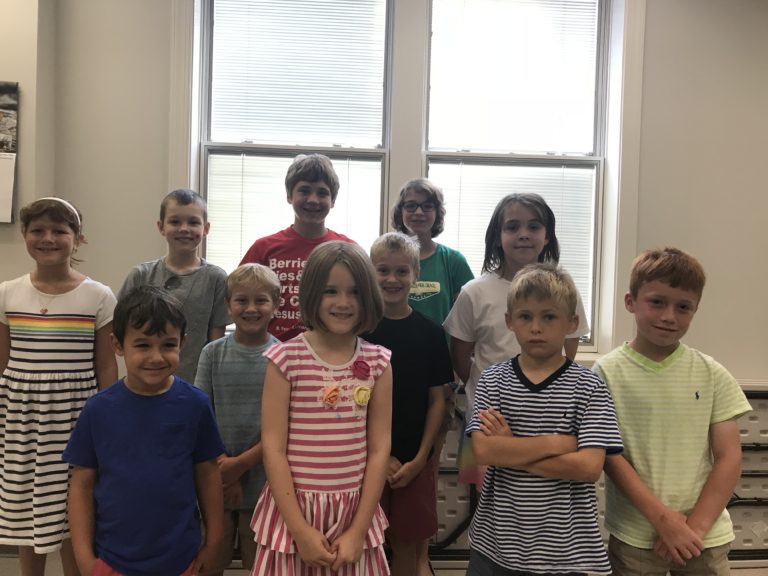 In a recent Jubilate Choir rehearsal, I asked the choristers what they thought we were saying when we sang the words "Come, let us eat for now the feast is spread" in the beloved communion song. We talked about what you need for a feast with the obvious answer of a lot of food (and some great beverages, right?). We got a little stuck on the idea that all you get at communion is a little piece of bread or a wafer. In the song, how can we call such a small meal a feast?
As we continued our discussion we discovered that a lot of people eat different kinds of bread as a staple of their diet. We talked about how without bread, we probably wouldn't be here today and how feeding 300-400 people a meal in church is amazing and thinking about all the churches everywhere where people are fed was mind-blowing. Maybe, just maybe the bread we receive was a sign showing how God always provides for us.
The meal we have during worship has a lot of names: Holy Communion, Lord's Supper, Sacrament, Eucharist. This last term, Eucharist, comes to us from an ancient Greek word meaning Thanksgiving. You may have noticed that at times we pray a Eucharistic Prayer during our liturgy. This act turns our attention to the honor and thanksgiving we show for Jesus' saving death on the cross. Perhaps praying over, distributing, receiving, and singing about communion are all demonstrative acts of thanksgiving to God.
How do we sing about the feast?
Feast language abounds in our liturgical music and hymns. We sing "This is the Feast," in a variety of ways at the beginning of our traditional services. We sing of breaking bread together on our knees, the bread of life from heaven, coming to the hungry feast, and more. On All Saints' Sunday, we are particularly aware that this feast is really a foretaste of the feast to come when we will all be fed by God. This summer we spoke and sang about Jesus, the bread of life, and we often sing of God forming us into the body of Christ for this world, gathered into one in the same way grain is gathered for the bread.
What next?
Such feasts and thanksgivings will not come to fruition without the final step. As a called people of God, we seek to share the good news embodied in this feast with all of God's children. This meal does not turn us inward, but rather turns us outward. The final verse of "Come, Let Us Eat" is our guide:
Rise, then, to spread abroad God's mighty word.
Jesus risen will bring in the kingdom.
Having received grace ourselves, we are tasked with spreading the news, always remembering that it is Jesus who saves us with outstretched hands on the cross.