As we approach the end of the year, our council and committees are busy preparing our budget for next year. A portion of our budget each year is devoted to mission support for our national church, the Evangelical Lutheran Church in America.
What is Mission Support?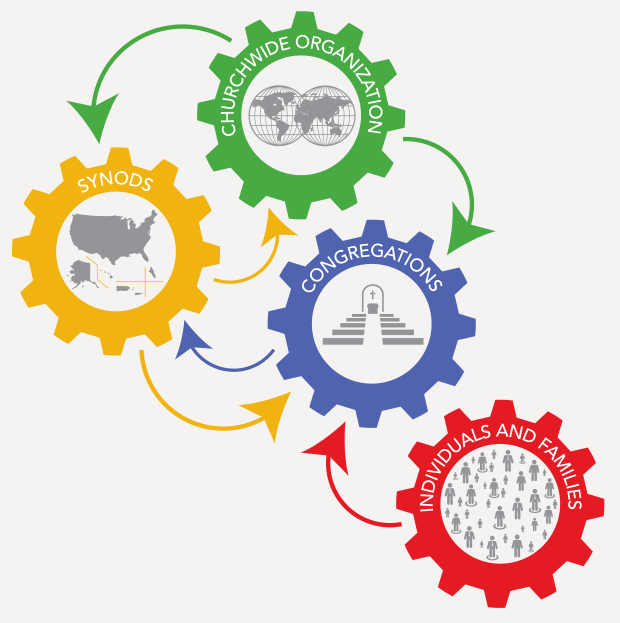 ELCA members in more than 9,300 congregations in the United States and Caribbean give approximately $1.75 billion in regular offering to support ELCA ministries in their local communities and worldwide. When members give through their congregations, a percentage of that money is then shared with the local synod and the national churchwide organization.
This unrestricted giving, called Mission Support, gives us both the foundation and the fuel to do God's work in the world and a portion of the gifts circle back to support ministries in synods and local congregations. Of these unrestricted gifts, the churchwide organization receives around 2.6 percent. This represents the largest portion of the ELCA churchwide organization's operating budget.
Your Mission Support helps fund the following churchwide ministries: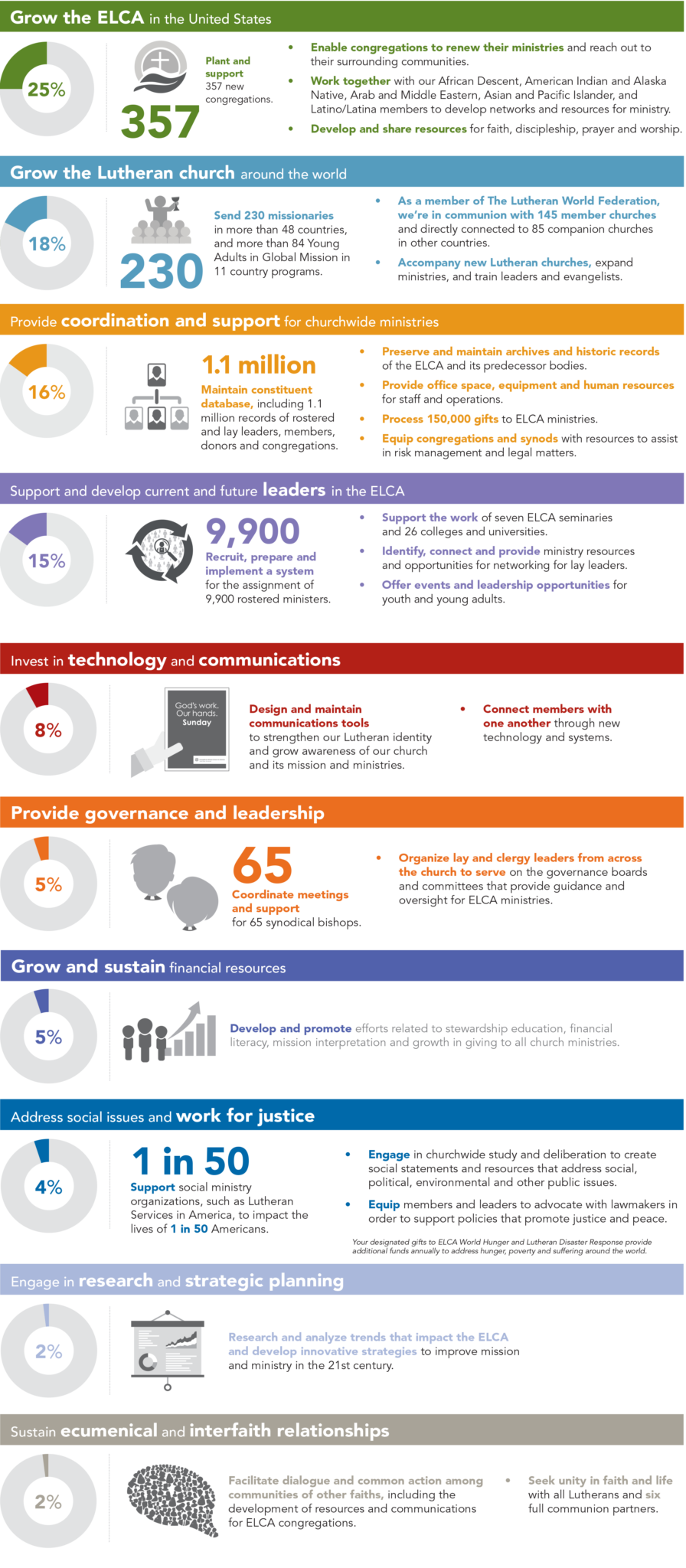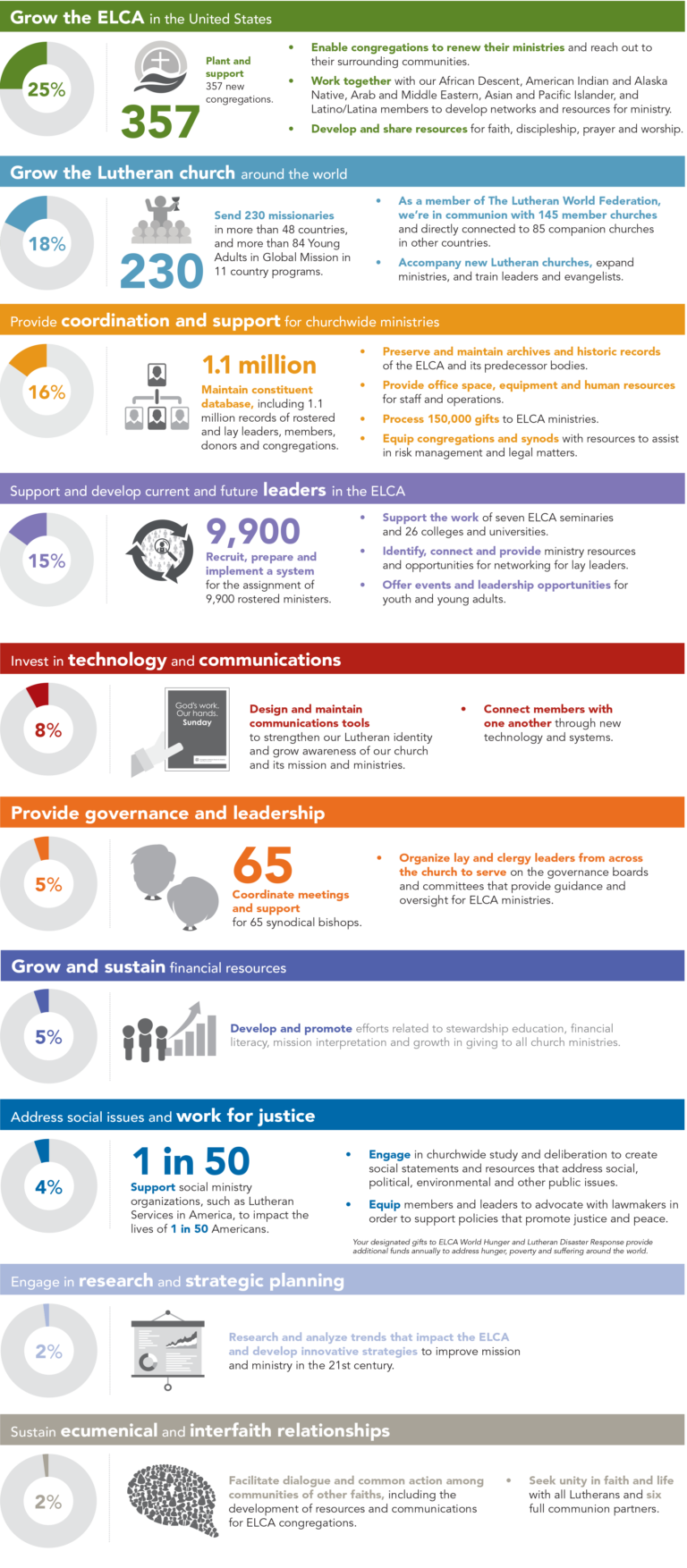 Give Now to support these ministries!