Who are Lutheran missionaries?
T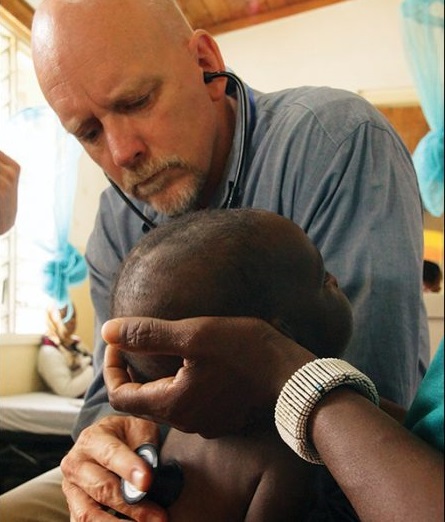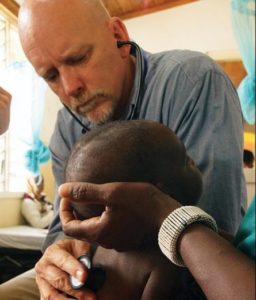 hey are pastors, with a call to teach and preach beyond parish walls. They are doctors, with a call to practice where their skills are needed most.
They are relationship builders, givers and receivers, and catalysts for change.
Each year, more than 230 ELCA missionaries serve in more than 40 countries. Our missionaries serve in a variety of roles, working alongside our companions to proclaim the gospel, raise up leaders, care for those in need, and develop new insight about themselves.  As part of a global
Lutheran community, we work alongside our brothers and
sisters to spread the good news of Jesus Christ near and far.
You can support ELCA missionaries by giving to the Always Being Made New Campaign. This month, St. Peter's is raising funds for Global Missionaries and Young Adults in Global Mission.
Missionary Story: Rev. Deb and Joe Troester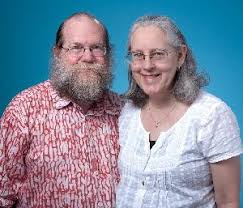 Two of the missionaries serving the world are sponsored by St. Peter's, Pastor Deb Troester and her husband Joe. The Troesters are currently in Zambia and much of their work is connecting with local congregations, preaching, and working with the community in building churches in the area.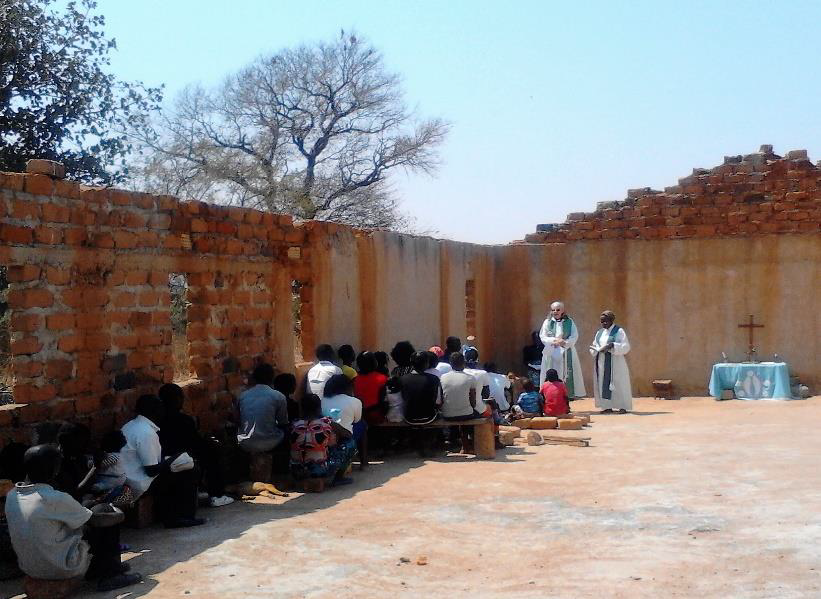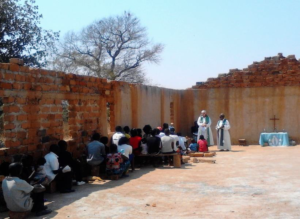 Missionaries in Zambia, like Deb and Joe, are working with communities to build churches for worship. One of the churches Deb and Joe visited worships in the shell of a destroyed church. In a recent correspondence they write, "Some time ago the wind destroyed the roof of the church building, and the parishioners are forced to worship out in the open, rain or shine."
Lutheran Global Missionaries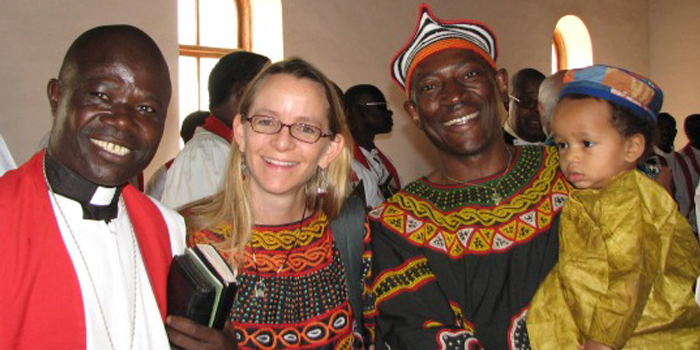 In the past 25 years, ELCA missionaries and companions established growing churches around the world. Today we belong to a community of more than 72 million Lutherans. ELCA missionaries have played a key role in advancing the success of the ELCA's efforts to fight malaria, hunger, and poverty around the world. Find out more about missionary work being done through the ELCA.
Your gift toward this campaign can help to continue the relationships and life-changing work being done in Jesus' name. You can digitally give today! When giving indicate in the 'Give to' prompt that the gift is for "Global Missionary."