The Lititz July 4th Parade is a long standing tradition, and St. Peter's was able to be in it and proclaim the love of God and invite people to church!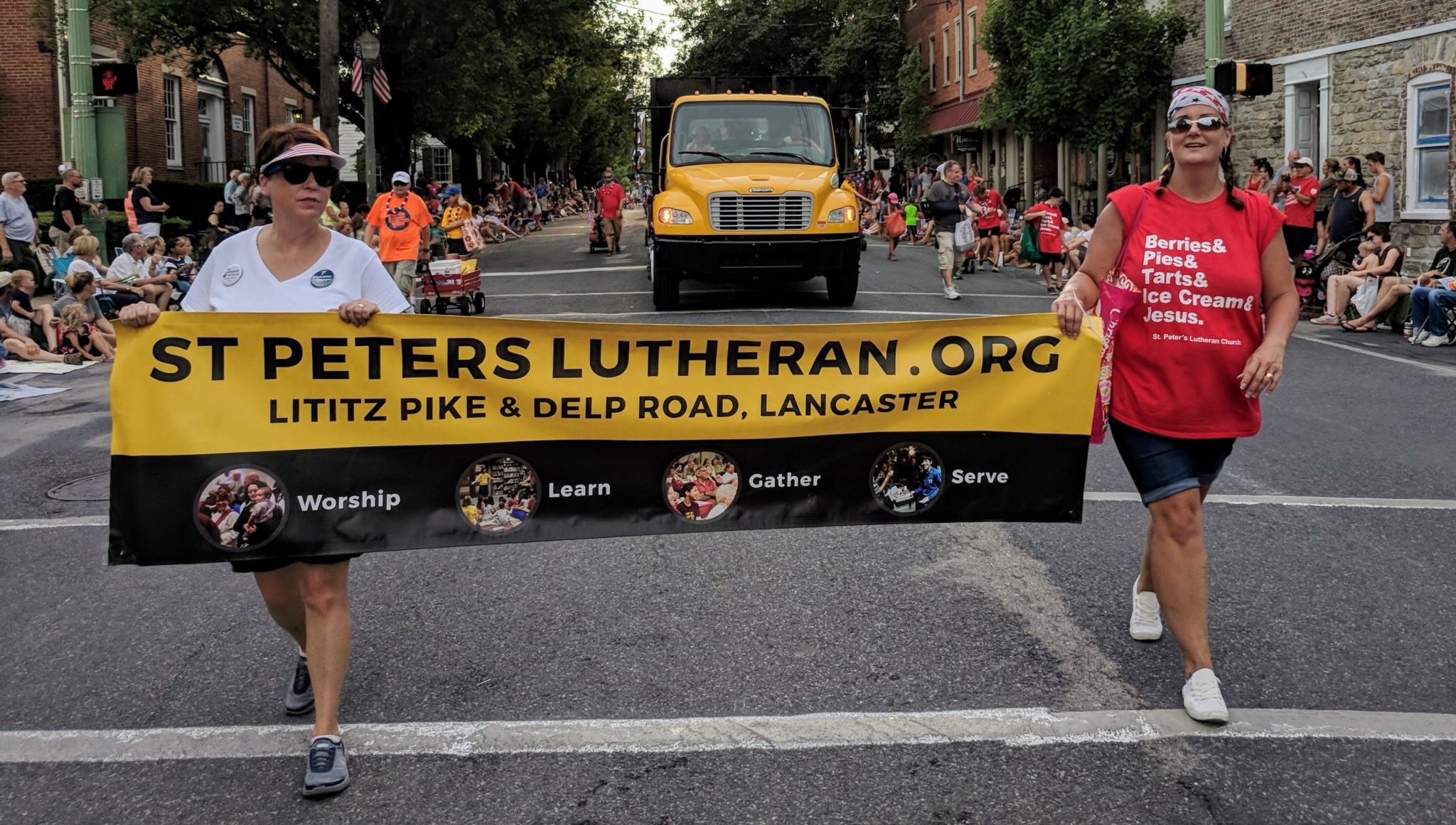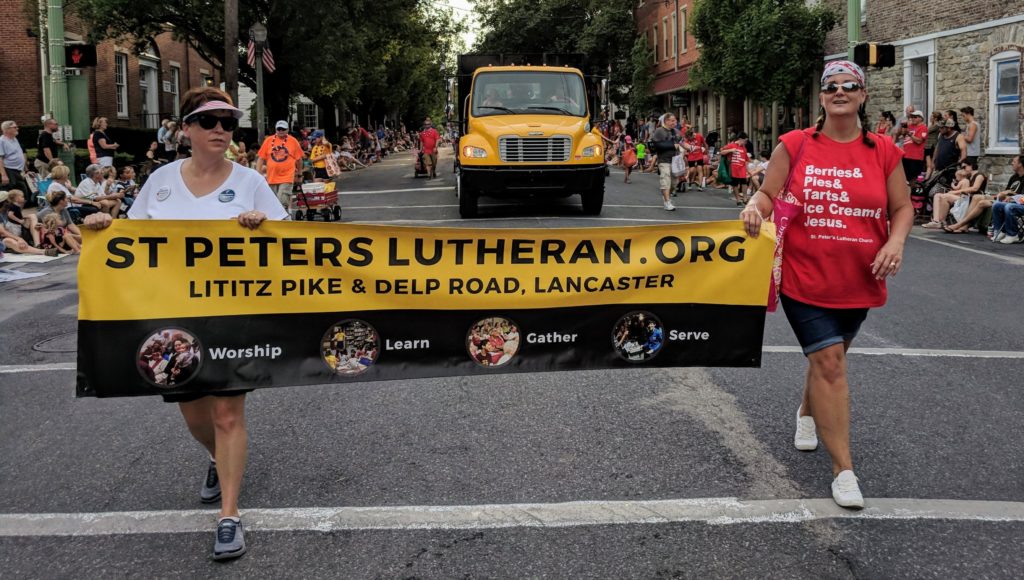 Planning for the parade is a multi-faceted affair. The parade begins a few months before Independence Day with leadership planning. The New Day Committee began planning for the day by talking with musicians and vocalists about the day. The flat-bed truck and (very important!) truck driver acquired the foundation of the float. Decorators got their decorating groove on. Radio flyer wagons were volunteered to carry St. Peter's swag and handouts. Parade walkers laced up their sneakers for the 2.5 mile parade route. And lest we forget, many of you donated candy to throw to the adoring crowds.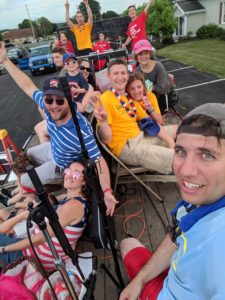 A lot of hands went into making the parade experience a good one, and we give thanks for their work and their heart. We also are grateful for the enthusiasm of everyone present — in spite of the heat wave!
Some of our parade walkers had just returned from the Lutheran Youth Gathering in Houston. What's a little more walking in hot weather to serve the Lord?!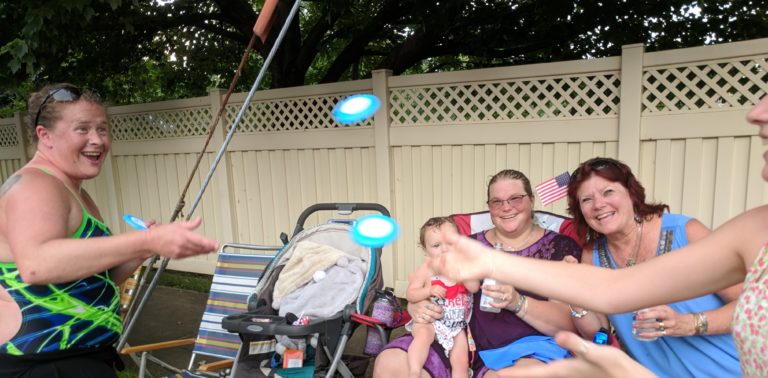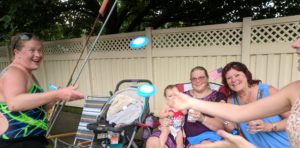 This year on top of passing out candy, St. Peter's folks were able to pass out some St. Peter's swag as well. As you can see, folks loved the frisbees!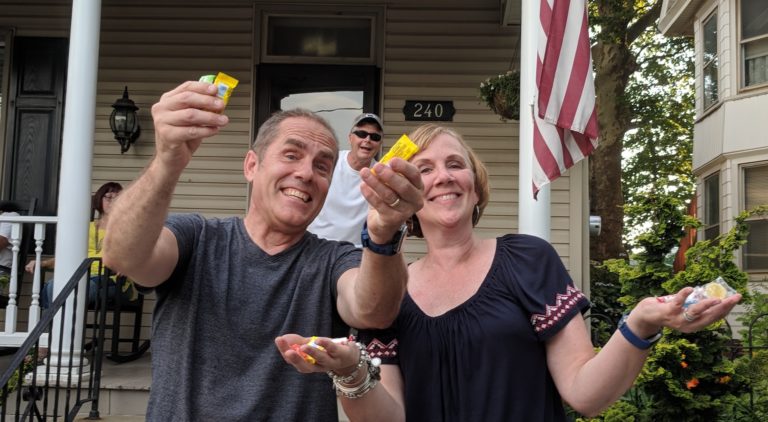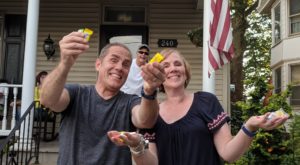 It was really wonderful to see people singing along to our songs and waving their hands to the music. Along the way, we got to see several St. Peter's members on the sidelines cheering us on — thanks to everyone who came!
It was a good day to praise the Lord, be involved in one of the nation's oldest July 4th parades, and see what happens when so many come together to create a good thing.
Here are some highlights of the parade captured in a video!