On July 4th much of our community took the day off to celebrate our country's birthday, but for many Independence Day was just another day to be hungry. We give thanks for the ministries at St. Peter's which feed that need.
St. Peter's is part of a community meal at Grace Lutheran Church every first Wednesday of the month. A while ago the planners of the meal made the decision that though the July community meal fell on July 4th, they wouldn't take a holiday…because hunger never takes a day off. This holiday, several members of the community enjoyed a good July 4th meal.
Though the day was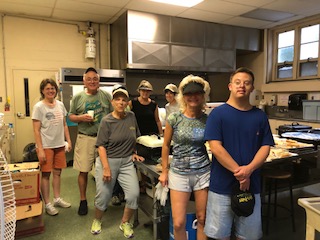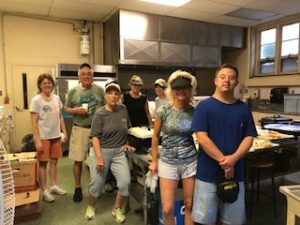 hot, the volunteers still had a good time serving the Lord!
Every first Saturday of the month, St. Peter's hosts Lydia's Closet.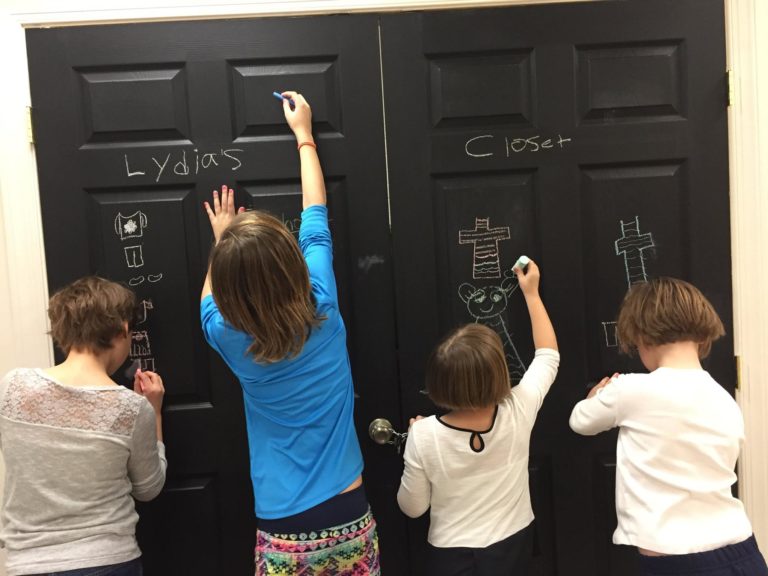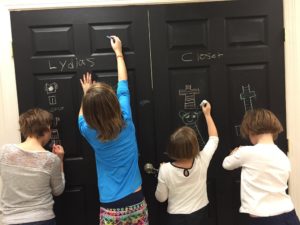 This ministry is in partnership with the Manheim Township School District and the Manheim Township Ministerium.  St. Peter's has the space to house clothing for school-aged children. Many children in our community may hunger to be dressed in a way that makes them feel good when they go to school, and it is a joy to be able to feed the need.
This summer why not take part to feed the need by volunteering at the Community Meal, Lydia's Closet, or one of our other local ministries!
Contact the office for further details about these two ministries or email Sister Dottie Almoney about ways you can be part of serving our local community!