Come to St. Peter's, Saturday, April 28th at 7:00pm for the next concert on our Musical Arts concert series, an evening of music with the Mennonite Children's Choir of Lancaster.
Member Kayla Bush has been singing with the group for 8 years, this being her final year before going to college next year. In light of her long history with the group, I asked her a few questions about her experience with the group and what being a part of it has meant to her. Take a look at her responses and, perhaps more importantly, come support this important institution that is part of the musical landscape of Lancaster, PA. Hope to see you there!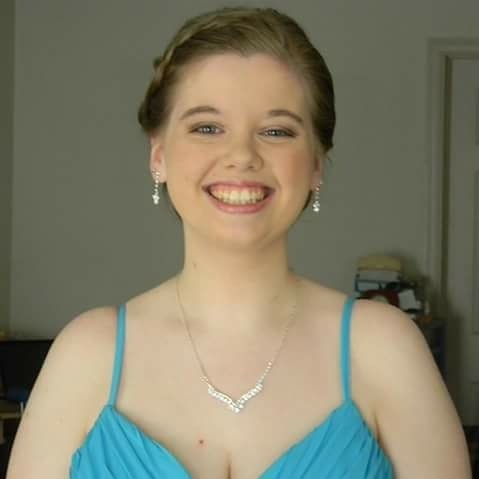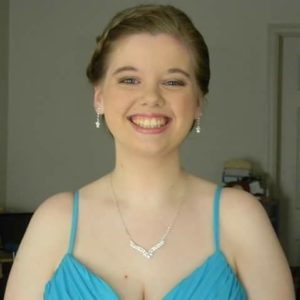 ALH: What has singing with MCCL meant to you
KB: I have felt myself grow in multiple ways because of this amazing choir. I have become more confident and advanced in my singing ability due to the focus and discipline that is encouraged by the directors. While some rehearsals are tedious, I am grateful, as it certainly pays off in the long run. I have grown not only within the confines of the staves, but as an individual; I have learned not only how to blend my voice with others, but how to be a part of a team. Each singer is held to high standards, and I have witnessed the choir meeting and exceeding those by working diligently. Concerts especially leave me extremely fulfilled. My faith has grown not only from glorifying God and interacting with other singers, but through connecting with new people who have yet to see the light. MCCL gave me more opportunities than I could have ever imagined when I entered in fifth grade.
I have built strong relationships, spread God's love here and abroad, improved skills such as sight reading, and have worked with incredible guest artists and clinicians.
I am grateful to have had such a positive experience with this group of individuals from various denominations. Despite our many differences, we come together to praise the source of our song. The group dynamic is strong as Chamber Choir (grades 9-12) help set a good example for the Concert Choir (grades 6-8) and the Carol Choir (grades 2-5). We all encourage one another, experience joy during our success, and recognize how we can improve.
ALH: Have you taken any trips with MCCL? To where? How long? What did this experience mean to you?
KB: I have been blessed with the opportunity to go on six choir tours! Tours are held each summer for those in grades 6-12 and typically last between 4-7 days. I have been to Washington D.C., Philadelphia, Chambersburg, Ohio, Indiana, Michigan, North Carolina, Georgia, Florida, New York, and Canada. All of these experiences were life changing! The hospitality and kindness I have experienced on these trips is inspiring and humbling. Congregations were not only willing to host our concert, but also helped provide meals and host families for us. I have met a plethora of gracious people with amazing stories. Perhaps the most eye opening trip was the GO! Balkans mission trip I had the opportunity to go on in 2015. The Chamber Choir partnered with Eastern Mennonite Missions to go on a two week trip to Albania and Bulgaria. On this trip in particular, I felt the powerful, indescribable feeling of the Holy Spirit within me as I sang.
I also found that music allows connections to be made among people of all backgrounds.
It breaks through language barriers to strengthen the soul and uplift the listener. I was able to see sites that were off the beaten path, got a new perspective on the world, and communicated with the beautiful people God created despite language difficulties. On all tours, I became closer to choir members through spending time with them at host homes, participating in team building games, and devotions. I have been exposed to new things that I never would have gotten had it not been for MCCL.
ALH: What types of music have you sung with MCCL? How has this music affected your life?
KB: I have sung everything from Gregorian chants to African American spirituals. I have also sung pieces in other languages such as Spanish, Zulu, German, Chinese, Latin, Swahili, and French to name a few. Singing in other genres is certainly a challenge for me personally as I prefer hymns and classical pieces. Any piece with choreography or clapping was extremely difficult for me to get into. Over time, however, I learned to practice more and think about what I am singing about. It is easy to "go on autopilot" while singing a piece I've sung a million times before. If I focus on the message, my face is more likely to express those words. I find myself singing old choir songs in the shower or as I'm getting ready for school. MCCL music continues to stick with me. I remember music for almost every emotion, and those songs are more therapeutic than anything I'd hear on the radio. I feel like my faith is enhanced by learning new pieces and having them positively impact my life when I don't expect it.
ALH: What can you tell us about the upcoming concert? Do you have a favorite piece you're working on right now?
KB: We have been working very hard to prepare for this concert. Because of some snow days, we have had to extend numerous rehearsals and practice even more in order to maintain a high quality performance. We have grown tremendously even within the past month. This concert is certainly not something that you want to miss. There will be singers as young as 2nd grade to young adults about to graduate sharing our God given gift of song. I encourage everyone to attend as each piece has an uplifting message. There is also variety of music, so there is something for everyone! I have two favorite pieces. We are singing a beautiful arrangement of Amazing Grace that made me realize just how meaningful the lyrics are. The Chamber Choir will also be singing a setting of Psalm 23. I love this piece for its simplicity, beauty, and strength.
ALH: How do you think MCCL will affect your spiritual and musical life going forward?
KB: I think I will always be a part of a choir. I love the growth and community that comes with it. Singing is something I enjoy and is a way to become even more connected to God. To add to what I said in previous questions, I feel God's presence the most when I sing. In the future, I have a desire to be a host perhaps for another choir like this one. Hospitality is a spiritual gift that I would love to see more of in myself especially since I have encountered it so much through MCCL. MCCL is and will continue to impact how interact with others. I find myself being kinder and more respectful. I help create an environment of encouragement that I can pass to my family, friends, and the workplace. MCCL is not simply about music; it is about the way you live your life.