St. Peter's has a new way to give charitably. It's called Tithe.ly — as in tithing your income as a way to give back to God for all God has given you. You know about traditional giving — you see it first hand every time we pass the offering plate. Tithe.ly lets you give whenever you feel called — easily, securely, and faithfully.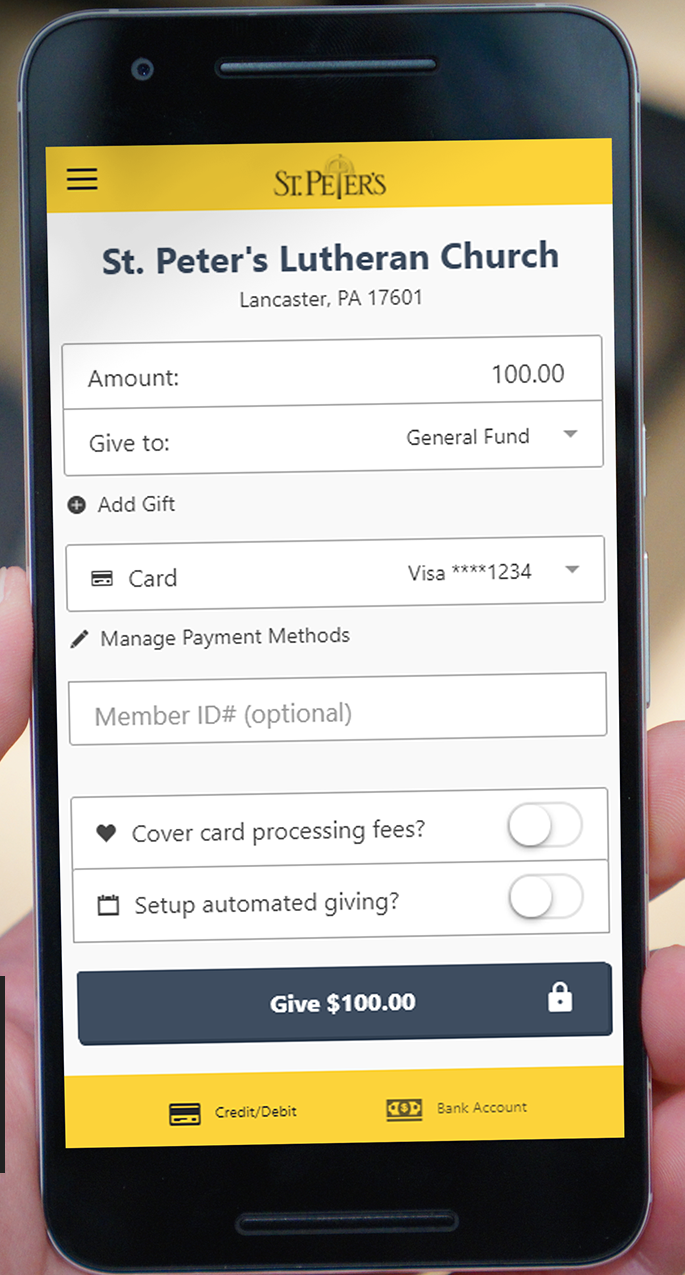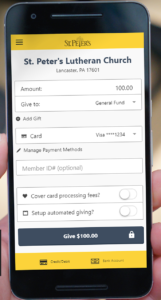 We invite you to go to  stpeterslutheran.org/give on your phone, tablet, or computer to give a gift immediately, or take a moment to set up a recurring gift on a schedule that works for you. You can give whenever and wherever as a way to faithfully respond as God's stewards. You can easily control how much you want to give and when, and change your recurring gift at any time. Your contributions will be recorded on your church giving statement.
Digital giving is a great tool for supporting the everyday ministries of the church, and a timely one for when we need to respond quickly to a need in our greater community.
After a thorough search of digital giving platforms, our Stewardship Committee recommended Tithe.ly, which was endorsed by our Finance Committee, and blessed by the Church Council. Tithe.ly has also been endorsed by the ELCA as a preferred vendor for digital giving.
If you have signed up to use Simply Giving for your recurring donations, those donations will continue to be processed. If you'd like to switch your giving over to Tithe.ly, you will need to contact the church office to cancel your Simply Giving payments.
Have you been thinking about other ways to give?  Tithe.ly is a good resource for you in that it is a streamlined process that allows you to control how much you give and how often you give without having to go through the church office to do so.
You can visit stpeterslutheran.org/give and sign up to give with your credit card, debit card, or electronic funds transfer.
God is active here and now in this place, and we're called to faithfully respond to God's call in the 21st century. Tithe.ly helps us give and serve with 21st century means.