Have you ever wanted to talk to a world traveler? Your opportunity is here! Come and meet some world travelers who do God's work globally!
On Sunday, February 18 come and meet Andrew Steele and Rahel Williams, two "globe trotters" who are involved in global church work.
The Back Story
Recently, some of our St. Peter's  members took a mission trip to Tanzania and had the opportunity to meet Andrew and Rahel who were there guides for the trip. Since then Andrew and Rahel have been visiting the church homes of everyone who was in their mission trip group. Sponsored by our Global Mission Committee, on Sunday, February 18, Andrew and Rahel are able to visit with us at St. Peter's!
Adult Forum Opportunity
On Sunday February 18, at 9:15am in the Youth Lounge, Andrew and Rahel will be leading an Adult Forum. Their topics will cover ministry partnership, sponsors, and their own experiences visiting Lutheran ministries around the world. You can ask them any burning questions you have about their travels and experiences, global ministry, or what the ELCA is doing globally!!
Lunch Opportunity
On Sunday February 18 at 12:30pm come to Scooters Restaurant, Lititz, for lunch (Dutch treat) and chatting.  We will need a head count of folks interested in coming to lunch.
Please email Chris Mummert at porfect662@gmail.com by Tuesday, February 13, to reserve your place at the table.
Include your name(s) and contact information (in case we need to change lunch place or cancel due to bad weather). There will be limited seating at lunch, so get your reservation in early!
Bios of Our World Travelers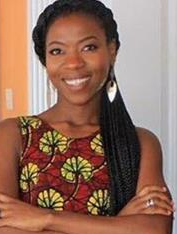 Rahel Mwitula Williams is ELCA Manager of Donor Relations with ELCA Global Church Sponsorship. In this role, she seeks to develop and deepen relationships with ELCA Lutherans, to participate the church's call to service and create lasting impact through ELCA Missionaries, Young Adults in Global Mission volunteers, Global Ministry projects, and the International Women Leaders initiative.
Born and raised in Tanzania, East Africa, Rahel migrated to the United States with her family when she was 12 years old. She obtained her a Bachelor of Science degree in Psychology from Loyola University and her a Master of Science degree in International Public Service from DePaul University. She is a founder of ILAVA: It Can Be Done- An African Inspired Lifestyle Boutique which serves as a way to help women entrepreneurs in Kenya and Tanzania gain economic security, and ILAVA Gives Back 501(c)3 not-for-profit organization that empower and provide academic, economic and social resources to women and children in targeted African's countries. She serves as an Executive Board Officer for the BIGG Hearted Foundation, an organization that provides scholarships and education programs to Chicago land area students. She is a member of Shekinah Chapel Lutheran Church in Chicago.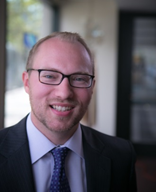 Andrew Steele has served as the Director for ELCA Global Church Sponsorship since April of 2015. In this capacity, Andrew oversees the advancement efforts for ELCA Missionaries, Young Adults in Global Mission volunteers, Global Ministry projects, and the International Women Leaders initiative. These ministries make up $33 million of the $198 million goal as part of Always Being Made New: The Campaign for the ELCA.
He joined the ELCA in 2013 as the Manager of Donor Relations for Always Being Made New: The Campaign for the ELCA after serving as a Senior Major Gifts Officer for United Way of Metropolitan Chicago. Prior to joining United Way of Metropolitan Chicago, Andrew spent a year volunteering in Bloemfontein, South Africa, as an ELCA Young Adult in Global Mission volunteer. He is also founder of BLOOM Africa, a 501(c)3 not-for-profit organization working to strengthen communities and empower orphans in Lesotho, Africa. He leads annual cultural immersion trips to Lesotho and South Africa. Andrew graduated from Wittenberg University, (one of the ELCA's 26 affiliated colleges and universities,) with a degree in Sociology. He now serves on the University's Alumni Association Board as well as the Board of Directors for Wheat Ridge Ministries, United Way North-Northwest, and Friends of Lesotho