Hello parents! Last week was Camp Sunday at Sunday School. We talked about many camp opportunities that are available with our guest Zach Weiss, the director of Camp Kirchenwald. I encourage you to consider this opportunity for your children, it truly is an amazing experience.
Camp Sunday was great!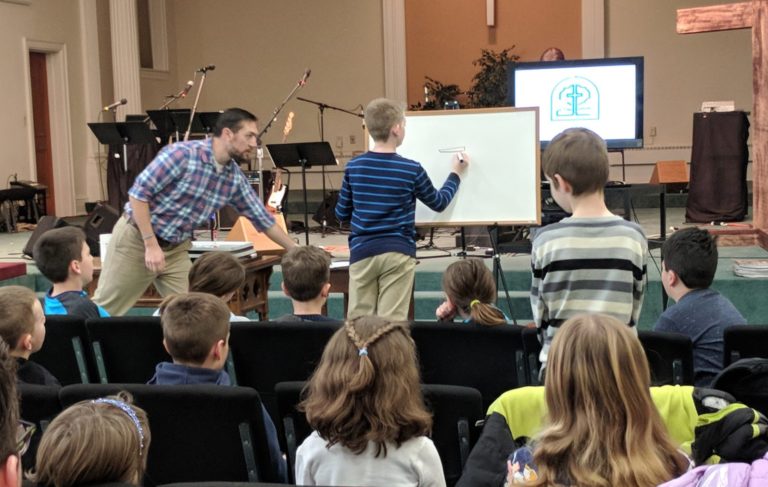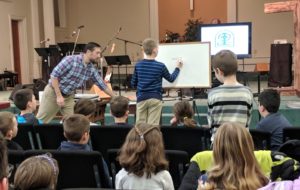 Grades 1-6 celebrated camp during Sunday School and all ages were able to participate in camp activities on the Prayground. Thank you to all the adults who helped, especially Sister Dottie for setting up the Prayground with snacks, activities, and even a campfire and tent!
Parents — if your kids are excited about camp and you have any questions, please contact Joy and Lyle Hosler, and we'll be happy to talk about our experience. Camp brochures are available outside the nursery at the camp bulletin board. Programs are available for kindergarten kids to high school students! You can also access information online at the website for the Lutheran Camping Corporation of Central PA.
St. Peter's is offering $75 to every camper who attends Kirchenwald or Nawakwa this summer.
Most campers will also receive a $10 Camp Person discount because St. Peter's has a Camp Person (Joy & Lyle). There are further discounts if registration is paid in full by April 7. Additional monies are also available from St. Peter's, including full scholarships. Please don't let the price tag keep your child from camp this summer. Camp can be a life-changing experience.
Finally, Kirchenwald and Nawakwa have open houses on March 18 and April 8. Stay tuned for details about an organized trip to both camps on these dates.
See you at camp!