St. Peter's Lutheran has a quilting ministry. Some of the quilts go to far off places to help after a disaster strikes, warm a refugees who has nothing and offer care to people in developing nations. Sometimes the quilts stay a bit closer to home.
During the Fall and early Winter, the quilting ministry at St. Peter's reached out to Mom's House and discovered that several moms and their children were in need of a warm blanket or two, so the quilters got to work!
Here's their story: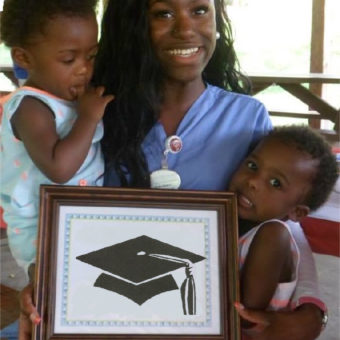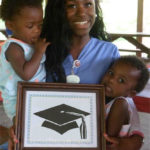 Mom's House serves single parents of all ages and backgrounds who want to take responsibility for their children and their future. In September we delivered approximately 16 quilts to Mom's House.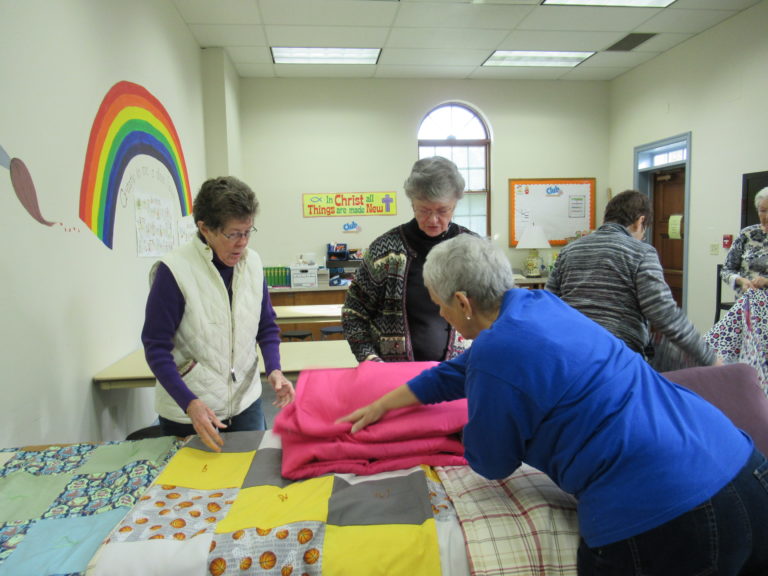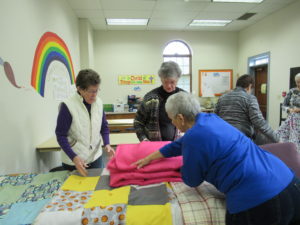 The quilts we delivered in September were more of an adult design. When we delivered the quilts, we learned that there are currently 31 children ( ranging in ages 1-16) involved in the program. So, we decide to make quilts for kids as a Christmas gift!
What goes into the quilt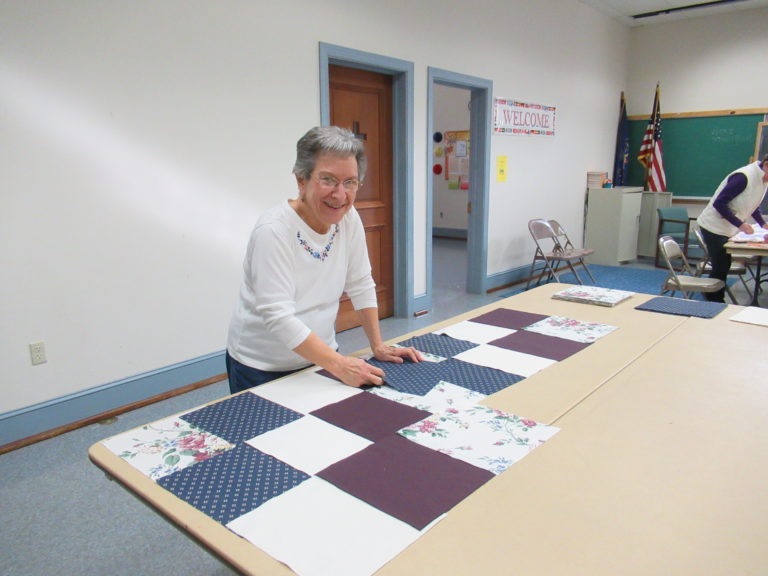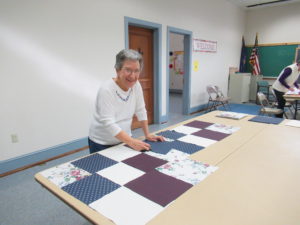 Each quilt takes approximately 12-15 hours from beginning to end. Material is cut into 11″X 11″ squares, which are then sewn together in strips of 6 squares. Eight of those strips are then sewn together making a 6X8 (totaling 48 squares) top. We use (mostly) donated sheets as a backing for the quilt. The sheets are placed on tables and batting is placed on top, and then the top is placed. We then pin the 3 parts together.
From there it is moved, and knots are tied in each square. Next, one of our members takes the pinned and tied quilt and machine sews (hems) the edges together, completing the quilt. All quilts are twin bed size.
The material we usually use for quilts is cotton-based. With the help of Thrivant Action Team money, we purchased new material which was kid-friendly.
Our Hope
Hopefully, these quilts will make a child happy and warm.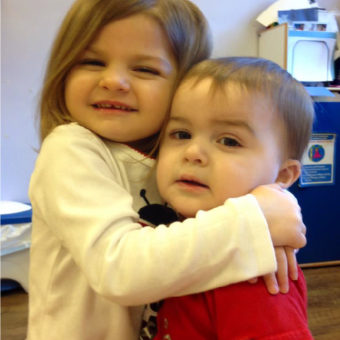 They will be able to take it home, and it is theirs to keep.
We are making more than the 31 we started out to do, so we intend to share them with other shelters that have children. Throughout the year, we will donate quilts to several of the shelters.
This is our first time specifically for children, and it's been a heart-warming experience!