Lent is a great time to engage in prayer practice, and we want to bring you a resource to help you in your prayer life. Wake up and pray with us!
Each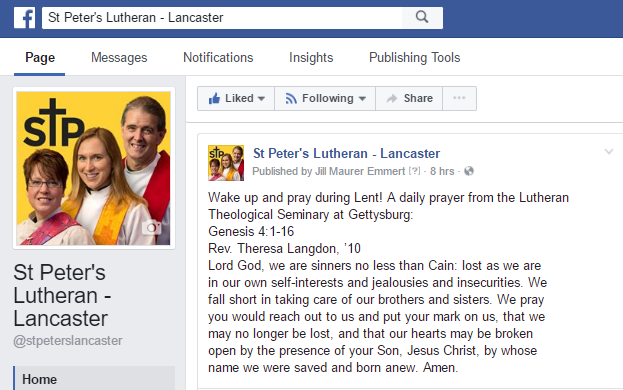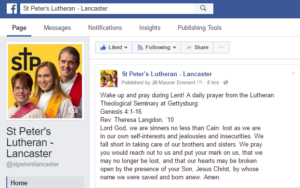 morning during the season of Lent you are welcomed to wake up and pray with us. If you are a Facebook user then you may have seen St. Peter's posts labeled "Wake Up and Pray"
"Wake Up and Pray" posts are devotions and prayers from the Gettysburg Seminary community. If you are not a Facebook user, you can download this free devotion.
Every year the Lutheran Seminary at Gettysburg provides a Lenten Prayer Devotional based on the daily lectionary for the 40 days and Holy Week. Seminary students, alums, faculty, and staff have all contributed to make this seasonal devotional.
May you feel your Lord and Savior walking with you in your journey of faith and we hope that this Lenten devotional may be a useful resource in your life of prayer.