The Youth are taking over this Sunday's services with a morning filled with faith, family and fun.
Sunday, January 29 is Youth Sunday featuring a combined service with traditional and contemporary worship elements. The morning will feature an 8am and 10:45am service both in the sanctuary. For this Sunday, New Day worshippers are invited to travel down to the sanctuary.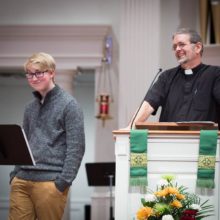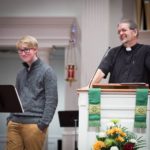 Youth Sunday reflects some of the passions for ministry that the youth share for Jesus and the love of God. Youth will lead the service (with a little help from their friends, Pastors Craig Ross and Sarah Teichmann, Sister Dottie Almoney, and Doug May) and lead in a sermon drama that highlights the Gospel text Matthew 5:1-12.
Special music featuring the youth choir and New Day band will bring out themes of the day. This is a great Sunday to witness our youth's leadership in the church and share in their faith and love for God.
Be sure to join us for worship and we'll see you in church!