This week St. Peter's celebrated Commitment Sunday with a stewardship breakfast. It was a way to thank the congregation for their financial giving and faithfulness to God's work at seen at St. Peter's. We were able to hear from a few folks about how they use their God-given abilities to bless others. Check out this story.
Storyteller: Jennifer Schlener-Thomas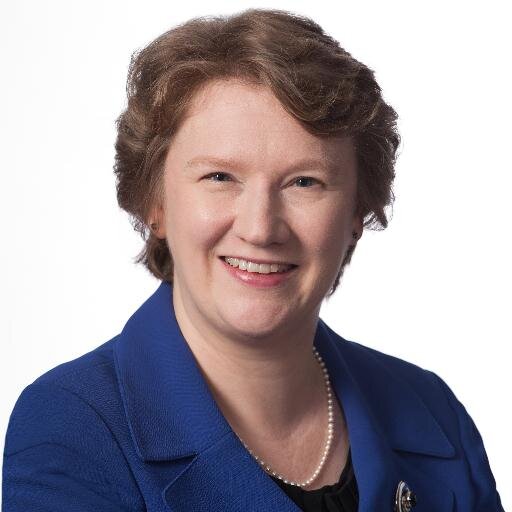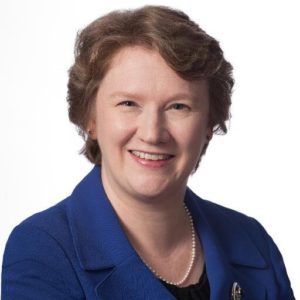 A commitment to stewardship is at the core of my being. Having spent the first 15 years of my career as a professional fundraiser certainly was an influence on this ingrained value. I've always been drawn to giving back, both with gifts of time and financial support to well-deserving community organizations. And, my commitment to St. Peter's is paramount as I thoughtfully consider how I share the precious gifts of treasures, talent, and time.
For me, time is my most precious resource.
Working as chief of staff for the Association of American Medical Colleges in in Washington, DC, most of the week and only returning to the solace of Mount Gretna each Thursday afternoon limits my ability to engage fully in either community. In addition, work travel prevents me from religiously attending church each week.
Simply Giving allows me to keep my financial commitment to St. Peters, regardless of whether I am on an airplane, in another city, or in a pew at St. Peters.
Simply Giving
If you are busy like I am, maybe you can take part in the Simply Giving Program.
Thrivent Financial affords its Lutheran church members the benefit of participating in its Simply Giving electronic giving program. Especially for congregational members who cannot religiously (pun intended) be at church every week, electronic giving allows us to keep our important financial stewardship commitment to Christ. Additionally, electronic giving benefits St. Peters as it positions us to budget more effectively since we know how much offering we will receive electronically on a weekly basis.
If you have not already signed up for Simply Giving, ask yourself this—do you pay any of your bills electronically? If so, then Simply Giving could be for you! It is an easy and safe form of giving. You can access a form here.
Simply Giving Form
The second page of the form includes step-by-step instructions, which are quite simple. But, here's the gist of the process.
You determine the amount you would like to contribute and at what frequency. Then you provide your financial account number, routing number, and a voided check. After you've completed your form, send it to our church office who will confirm the form is accurate, and then electronically submits it to the third-party vendor. It's as easy as that!
It is indeed a gift to be able to offer our time, talent, and treasures to the Lord. We hope you will consider taking advantage of this convenient way of sharing your precious financial treasure with St. Peters.