This week St. Peter's celebrated Commitment Sunday with a stewardship breakfast. It was a way to thank the congregation for their financial giving and faithfulness to God's work at seen at St. Peter's. We were able to hear from a few folks about how they use their God-given abilities to bless others. Check out this story.
Storyteller: Alison Moffett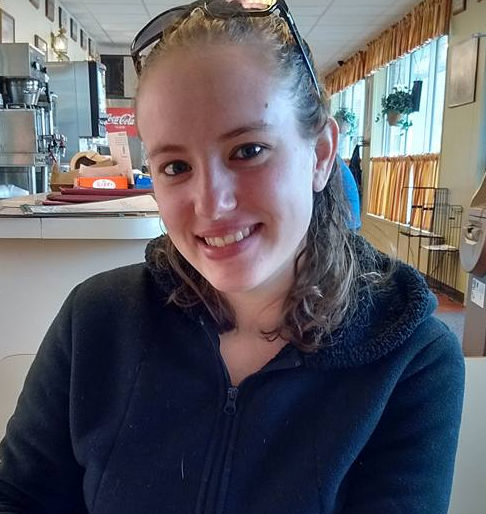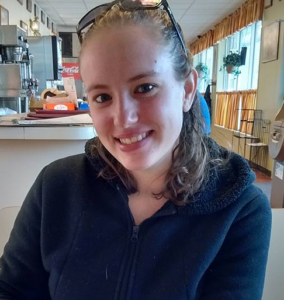 Stewardship, to put it simply, is how we use the gifts that God has given us. Some of these gifts we have taken the time to develop, some are still in the early stages of development and some of them are merely a spark, waiting to be developed. For me, the gift of music is a God-given blessing that I've taken the time to develop. Through many, many hours of practice and countless words of encouragement from my mom and teachers over the years, I have developed, and am still developing, the ability to use my gift to serve and worship God. As a pianist, organist or vocalist, there are always plenty of opportunities to use this specific talent, but most recently I've started serving as the organist at St. John's Herr Estate, a retirement home in Columbia.
But I've also realized that stewardship isn't just about using talents, but also about using the time that you have to serve God, as well.  As some of you may know, I go on the mission trips to New Jersey where we help to rebuild houses that were damaged during Superstorm Sandy. We go with a bunch of local churches as part of the North Lancaster Conference.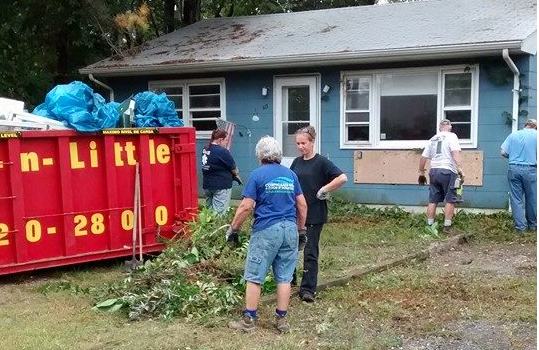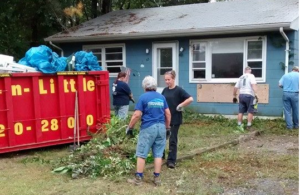 Prior to going on these trips, I legitimately had no experience building houses, doing even small home repairs, or using circular saws. While I'm still not able to build houses from scratch, I've learned a ton about using power tools, hanging drywall, and building railings for steps, but most importantly, about showing God's love to those we're helping.
So there's obviously a lot of great things about these mission trips, but a particularly great thing about this past trip was that we got to see a finished home that we had worked on in the spring. It's always great to see the finished product, but this was especially exciting for me because I had talked with the homeowner, Mae, in the Spring and I knew what it meant to her to have a new house. She lives in a small town called Highlands — which ironically at parts is only like 15 feet above sea level.  But we were working in the same town again that week so we stopped over one day after work to see the house and to see how Mae was doing in it.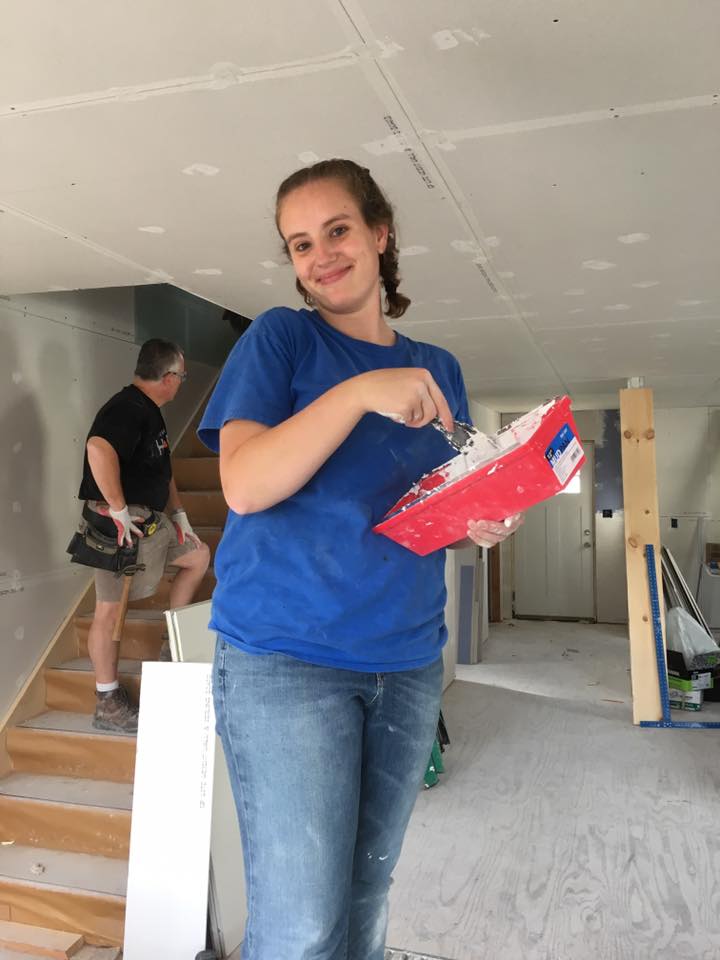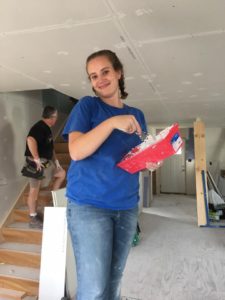 So we're covered in drywall dust from head to toe. I'm pretty sure I was literally leaving a cloud of dust behind me, just like Pigpen from Peanuts. But she invites us in, gives us a tour and she started telling us stories like we were old friends. She told us stories of when their family didn't have a lot of money and they lived out of an abandoned railroad station. She told us stories about her husband and stories about her kids growing up. But the best story was when she told us about why she picked out yellow siding for her new home. She said she calls this house her "Rainbow's End" because it's her own Pot of Gold and that was why it needed yellow siding.
Our homeowner for this trip was a wonderful woman named Giesela.  She owned a small bakery and cafe before the storm. After Sandy, she only received enough money to rebuild either her house or her business. And since she needed to earn money in order to pay a mortgage, she chose to rebuild the business as a way to support herself, leaving her house in an unlivable condition until she could afford to rebuild.  Nearly four years later, we were only one of the many teams who would come to work on her house.
That week, we saw her a couple times as we would stop by the bakery to get lunch or a cold drink, but she came to the house on Friday to see all the work we had done and brought us freshly-baked cookies. And they were delicious!  And all she could say when she got there was Wow.  Wow.  which she must have said 15 times in a row. She was shocked at how much work we had done in a week, not only in the house but in the yard. A few of us stopped working to stand and talk with her and after a while she asked us, Why are you guys doing this? Why are you here?  The only answer I could give was because this is what Jesus called us to do: To go and help others, to serve in whatever way you can, to help whomever you can.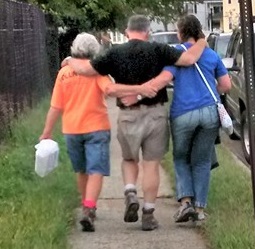 My friend Nancy and I had been pulling weeds all day, and were covered in sweat, dirt, and some kind of weird poison ivy, and yet she gave me a hug and just said thank you. It was inspiring to me not only to see how sincerely appreciative she was, but to be the expression of God's love in her life. And that is why I go on mission trips.