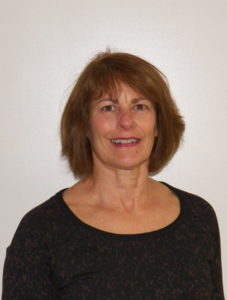 I have been involved in the Canticle Choir for about 5 years.
I also have enjoyed singing in some of the joint choir events like the Christmas Cantata and ecumenical choirs at Thanksgiving. I also sing with the Sages service choirs. I have, on rare occasions, sung solo specials for the traditional service.
The best part about singing with the Canticle Choir is the fact that our practices are scheduled when we are already here for church on Sundays. It's next to no effort to stay after the service for a few minutes and to come in a little earlier on the days that we sing about once a month. I also love singing with a choir to create harmonies that are beautiful to hear in the lovely songs and hymns that Adam chooses.
The most meaningful part of worship for me is joining with the congregation in worship which encompasses the whole service, but I especially feel moved during communion. Singing is an added value to enhance all aspects of our worship, so it does fill my heart to be able to make "a joyful noise onto the Lord". I also enjoy feeling like I'm part of the worship service by singing along with other choir members to add to the service.
If you enjoy singing but are afraid that your voice is not good enough, singing with a choir fills in all those gaps that you think your voice has.
Your voice will sound beautiful with all the other voices blended in and voila! You can sing! Secondly, the time commitment is negligible and can fit into anyone's schedule. Thirdly, Adam, our choir director, makes singing so much fun. He is gifted and talented and really has a way with people. Belonging to a choir at St Peter's is a no-brainer for me, the joy and sense of belonging to something worthwhile is a very satisfying feeling.